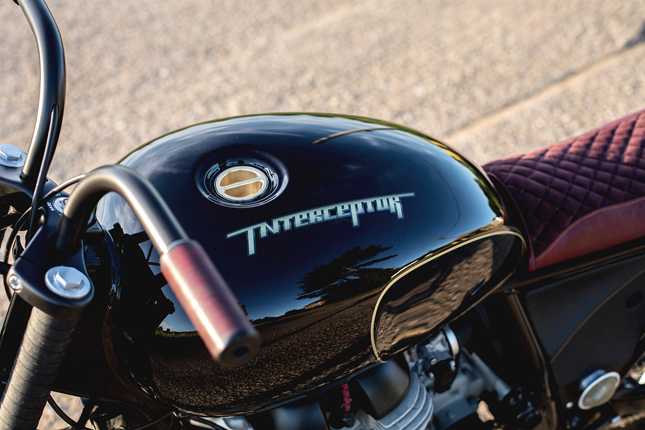 After dominating the middleweight sales charts, Royal Enfield is finally ready to up the game with their 650 twins. Recently they released a video showcasing a custom model built around their Interceptor 650, if you haven't seen it, then scroll through the bottom to enjoy the musical escape. It is a very special custom bike, not only because it looks ultra sick. But because it hides a lot of secret reasons for its success inside it. So let's take a look the Top 5 reasons why this Royal Enfield custom is so special-
1: It is the first RE Interceptor 650 twin custom-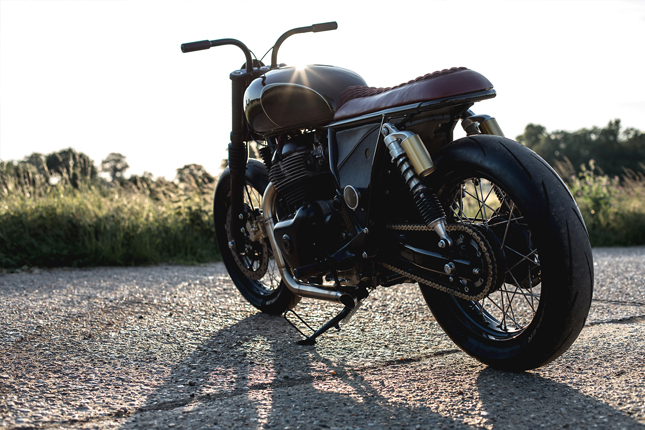 Royal Enfield 650 twins aren't even out in the market. Yet this custom model has already surfaced before the bike's launch. It is one of the only custom 650 cc Interceptor in the world and a bloody awesome looking at that one.
2: The Magic paint-
The bike has a Ruby Red colour on its tank and headcover. It features an ultra pearlescent finish which changes colour depending upon the amount of light available. The colour on the bike looks black when parked in a shade and when sunlight falls on it, a dark ruby colour illuminates your eyes.
3: Internal Gear assembly-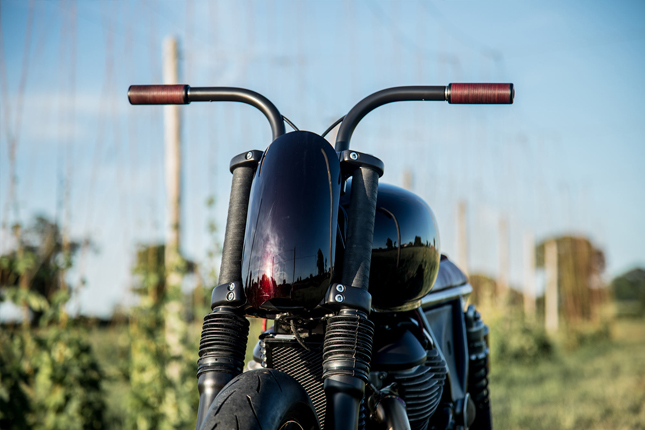 You must be wondering about the clutch, the throttle and the brakes, as there are no wires visible on the handles. It's because the bike has internal throttle and twist clutch assembly. In this system, wires run into the hollow pipes towards the clutch and the engine. The throttle works in a familiar way but to use the clutch, you will have to twist it to engage it. While there is a separate lever for the front brake.
4: Premium leather-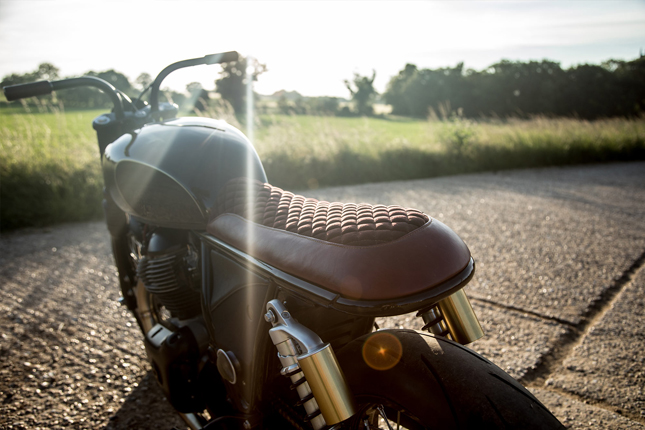 The leather seats and the pegs featured on the bike all become one with the bike's body colour because of a special Ox Blood Red feature. The leather was made exclusively for the bike by GB Upholstery but now it is available online.
5: Modern yet Simple-
While removing the ABS and other electronics on the bike, the custom builder, Alec noticed that the bike works even after all the electronics removed. Even with a heavy custom job, the bike's engine was able to handle everything. It is evident in the Royal Enfield Salt flat run which they did at Bonneville desert.
The 650 twins are going to be the smoothest Royal Enfield, the company has ever produced, the company has claimed on several occasions. Let's hope the same is true.
By:
Yetnesh Dubey