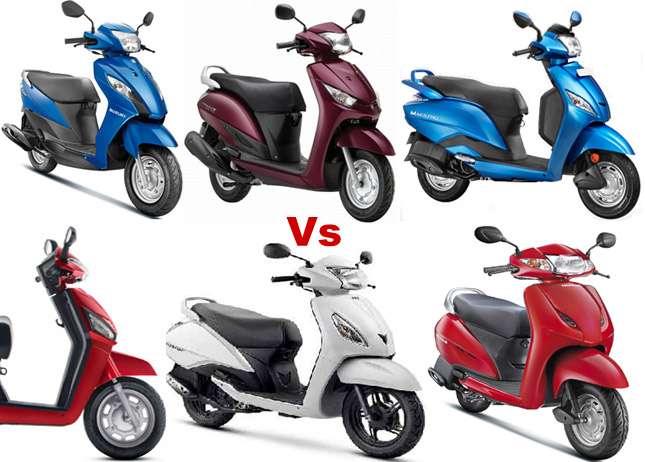 The auto gear scooter market is a lucrative and one of the fastest growing markets in India, out of which the unisex 110cc auto gear scooter segment is growing even with faster pace. Almost all major players have something to offer in 110cc class, recently Mahindra has launched "Gusto" to have its share in the ongoing party.
There are at least six products in the market to choose from when you going for a 110cc unisex auto gear scooter. When we are referring to the Unisex it simply means a scooter which can be used by either male or female and it can't be tagged as a scooter specifically made for either of the sex. Based on this philosophy we have shortlisted six options available in 110cc class offered by the major auto manufacturers in India.
We will try to help you taking buying decision out of these available options based on their Technical Specifications, Features and Pricing. We will start from Mahindra Gusto which is being latest to the Honda Activa which is the oldest brand amongst all.
Technical specs:
Features:
Mahindra Gusto:
Mahindra has setup a benchmark in feature added value to its two wheelers starting from Centuro to Gusto, the Gusto has lots of features that are first in class and many of them were available only in 4- wheelers till now. Gusto is featured with Remote Flip Key, Height Adjustable Seat and Front facing Kick Starter.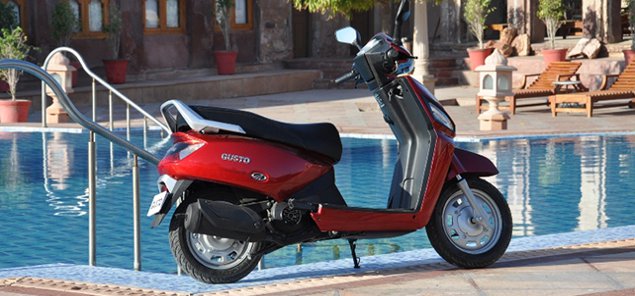 Suzuki Lets:
Suzuki Motor India after tasting the success with its 125cc auto gear scooter "Access" and "Swish" has now focused on the bigger market of 110cc auto gear scooters by launching "Lets", it is a light weight peppy 110cc scooter and by far the most fun to ride scooter we have in country. The Lets also has the best in class power to weight ratio and it is cheapest of all, only down side of Lets is its 120mm front and rear drum brakes which are smallest of all.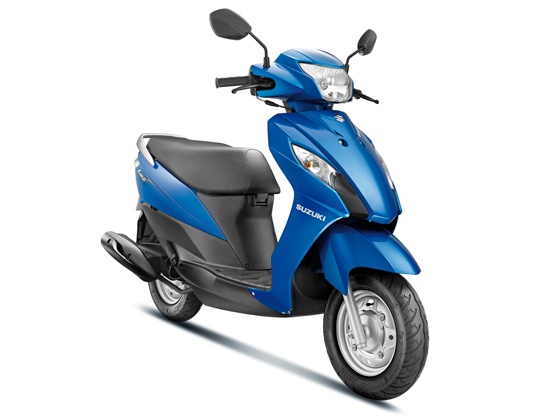 Yamaha Alpha:
The Yamaha Alpha shares 113cc engine of Yamaha's first scooter in country the "Yamaha Ray". The engine is smooth and refined but lacks the oomph, it has the highest cubic capacity but delivers the least of the Power output amongst all. The Yamaha Alpha looks little smaller due to the tyres of 10 inches, it is also the most expensive scooter out of all.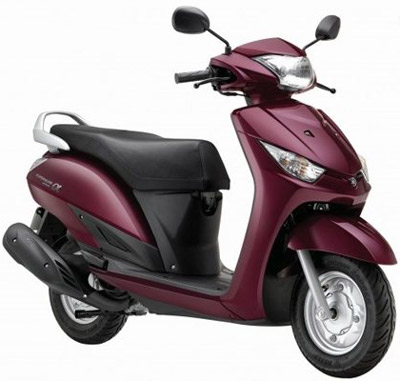 TVS Jupiter:
The TVS Jupiter is also one of the feature rich auto gear scooter, it shares the same 110cc engine of "TVS Wego" but oriented more towards the male customers. The Jupiter has 12 inches of tyres with alloy wheels which TVS later incorporated in 2014 model of Wego. The TVS Jupiter also has Gas filled rear shock absorber with front telescopic shock absorbers to give very comfortable ride.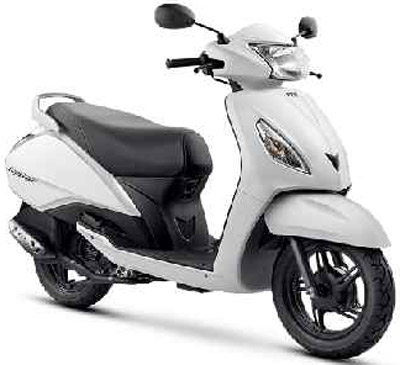 Hero Maestro:
Hero Maestro is the first scooter that Hero launched after parting from Honda, it is the torquiest of all the scooters and has a feel of a bigger scooter. Hero has utilized the "Combi Brakes" technology in Maestro which they have borrowed from Honda, along with the goodies taken from Honda, Hero also carried forward the Bottom Link spring loaded hydraulic front dampers instead of using the modern Telescopic shock absorbers.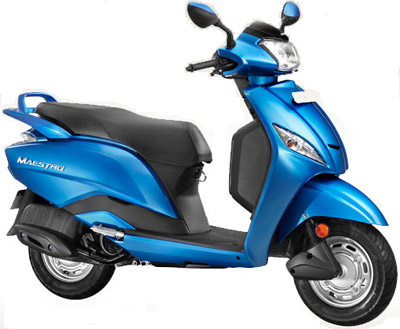 Honda Activa:
The best seller scooter of the country, Honda is still banking on this brand what they have launched 14 years back in year 2000. The trust worthy iconic brand of Honda is facing tough time as every manufacturer is trying hard to share Honda's stake and every other day some or the other manufacturer brings out a competitor of Activa. The now getting older brand Activa gets an updated version "Activa 125" about which we are not talking as it belongs to different segment.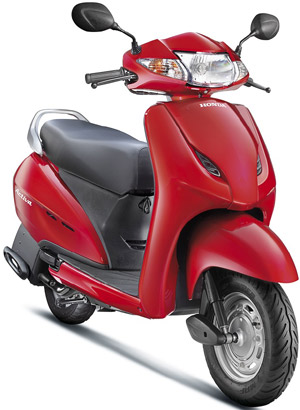 Conclusion:
In a what it seems an ever growing competition every other new entrant will pose threat to the already existing model. Based on value for money, Power to weight ratio and other features what we found is Suzuki Lets appears to be more sensible choice, only drawback with Suzuki products are there limited sales and service network which they are already working hard on it. By launching "Gixxer" Suzuki further strengthened its product line up. We hope that as an end user we would get maximum benefits out of this competitive two wheeler market and finally it is the customer who will be king.
So, which one of these are you going to bring home??
By:
Farhan Kashif