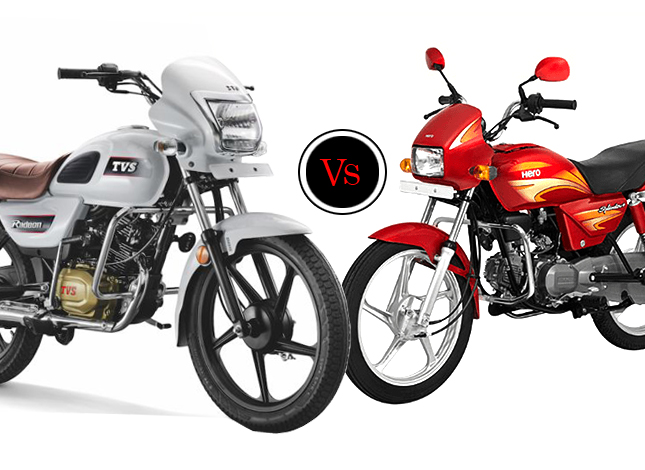 It is the battle of the century. The fight which will make or break empires. These are the two Titans which will carry their kings to the true heights of glory. I mean kidding aside, it's these type of motorcycles which actually bring in the sales for the company. The whole cycle of R&D depends upon these bikes, more on that some other time. Today let's compare the TVS Radeon and Hero Splendor. But since performance isn't the forte of these motorcycles, we will compare them on the basis of "For they will be bought". Let's begin.
Fuel Efficiency-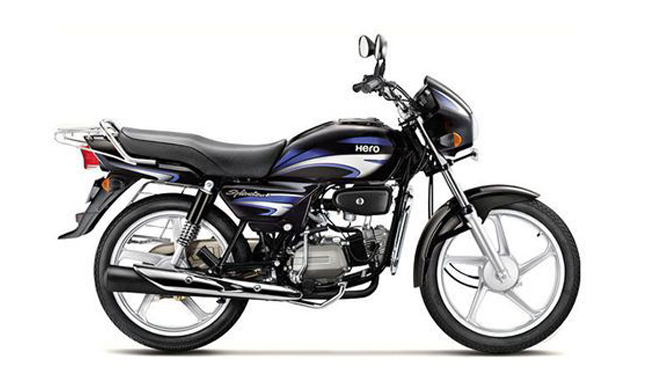 Hero Splendor has a maximum mileage of around 80 km/l means if you were to ride the bike at 40-45 km/h without any excess gear shifts, then it will return 80 km/l. TVS Radeon, on the other hand, has a claimed mileage of around 69 km/l. It hasn't been tested yet but in the case of small capacity commuters, the claimed figure is many times true. Still, Hero Splendor wins this round.
Performance-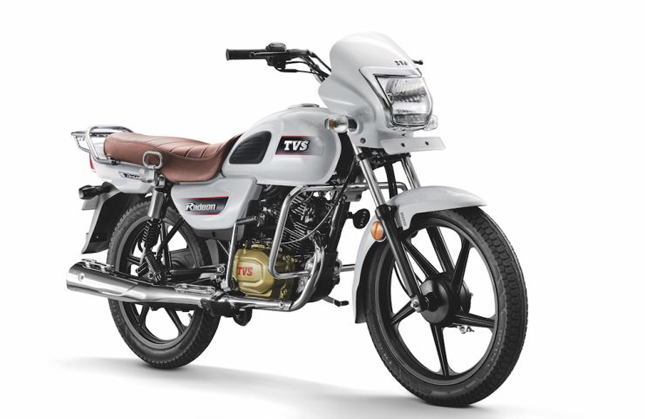 These motorcycles will not be used for top highway runs so the 8 something horsepower is not useful. The Torque, however, is the thing which will be extensively used due to the "Work Horse" nature of the bike. Hero Splendor makes around 8.05 Nm of torque @5000 RPM while TVS Radeon makes 8.7 Nm of torque @ 5000 RPM. Both are making torque at around same time but Radeon is making more of it, thus it wins this round.
Comfort-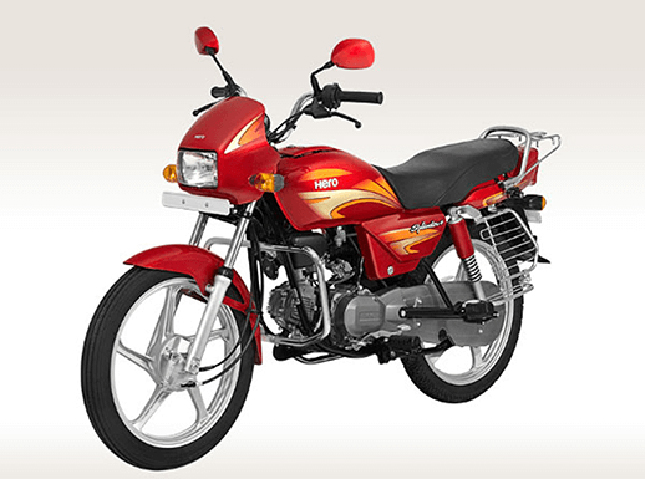 Both bikes come with cushy suspension and soft seat. The Radeon gets an edge over the Splendor due to its long seat and LED light. The instrument console and the tank pad also make the Radeon a clear winner in this case.
Service-
Hero MotoCorp has a total of 887 dealers as of September 2018 while the TVS Motors has 2377 showrooms across India. In the regard of easy service and access to an official mechanic, TVS Radeon again takes the cake.
Verdict-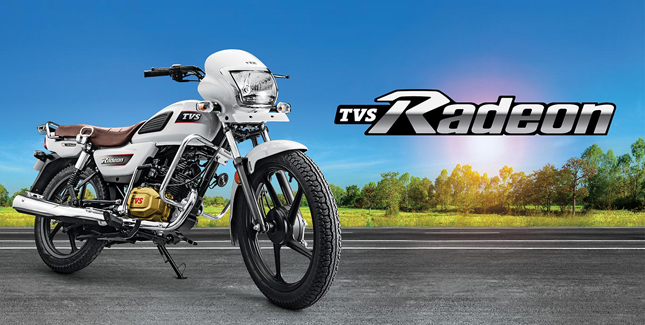 At Rs 48,000, TVS Radeon offers never before seen features like Sync brake technology, LED light, and Mobile charging in a basic commuter motorcycle. On paper TVS Radeon is the winner but we'll have to wait a little more for real-world tests.
By:
Yetnesh Dubey