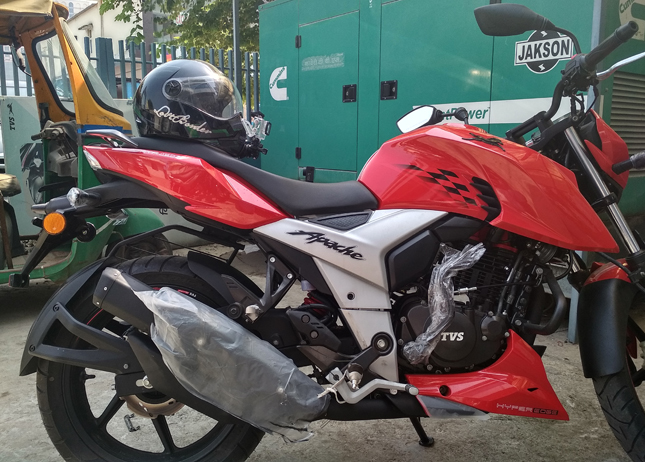 Recently TVS sold 1 Lakh Apache RTR 160 4v and all of this was achieved in just a span of 6 months. With such a huge accomplishment, one must wonder, what is exactly the reason behind it. If we look closely, then there are a lot of them.
A lot of options:
When TVS launched the RTR 160 4v, it introduced the bike in three variants:
-Base: Drum (Rs 87,000)
-Mid: Rear Disc + Wider rear tyre Rs (90,351)
-Top: Rear Disc + Wider Rear tyre + Fi (Rs 96,699)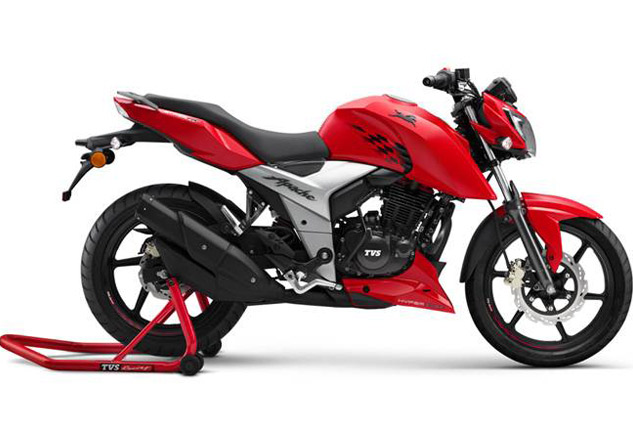 All prices mentioned above are Ex-showroom. So under the bracket of Rs 1 lakh, the mid variant of the bike became readily popular and started selling in huge numbers. The availability of the options from the start allowed the different type of users to chose a product according to them. It was a problem with a bike like Bajaj Pulsar 160 NS which featured no rear disc, or wide tyre during the bike's launch. Yamaha FZ 2.0 also had the same problem with its lack of rear disc.
Most powerful: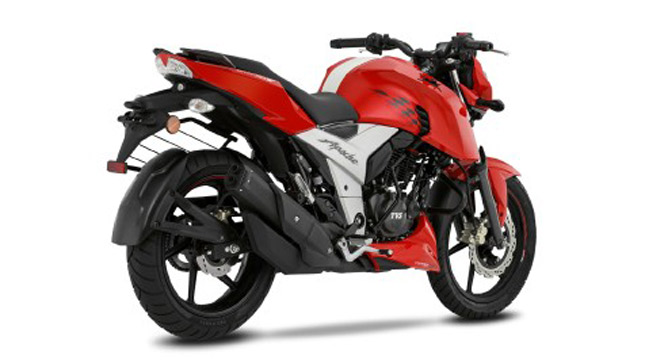 Currently, the RTR 160 4v is the most powerful 160 cc bike in its segment. With 16.5 HP, the bike can outrun the Pulsar 160 NS, the Suzuki Gixxer and other 160 cc bikes. The engine on the bike too is a very punchy and refined motor. By using counterweights, TVS reduced the vibrations on the bike and by increasing the number of valves, they raised the bike's redline. The Oil-cooling also works in tandem by keeping service intervals long and service cost less.
Different design: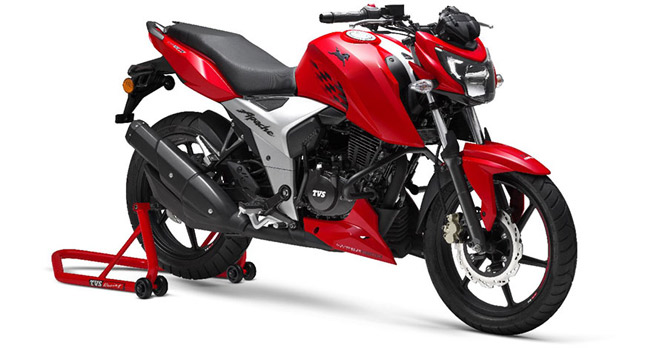 Unlike what Bajaj did with the Pulsar 160 NS, the TVS decided to keep a clear distinction between its 160 and 200 cc Apaches. As a result, the rear subframe design, the front handle, the side panels, and the alloy wheels are all different, from the RTR 200 4v. The 160 cc Apaches also get their own distinct paint scheme as a result, they completely stand out from their bigger sibling. The Pulsar 160 NS, however, features no such change from its 200 cc version. What all changes we do get, do not establish the NS 160 as a distinct product but rather a cheaper version of the 200 cc bike. And most of us don't want our bikes to be cheaped out variants of some other models.
It should never matter how much money we are paying, the product which we buy should always have a unique identity of its own. We shouldn't feel like that we are buying a low-quality product, just because we are paying less money for it. TVS managed to avoid that and that's why the Apache RTR 160 4v enjoys a huge sales across the nation.
By:
Yetnesh Dubey