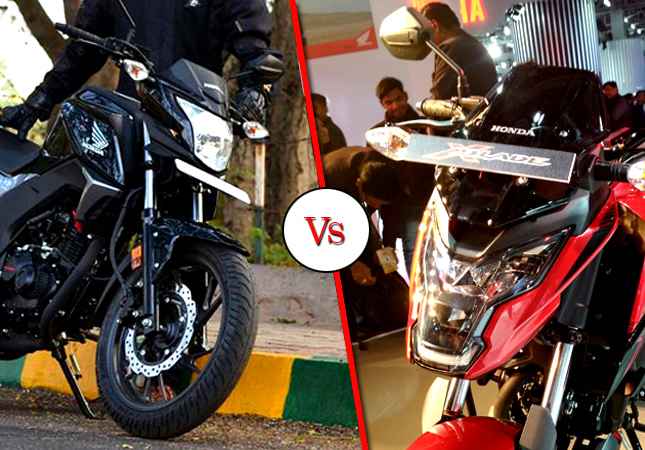 Here we are again, in the aftermath of Auto Expo searching for any survivors. All those motorcycles which managed to maintained headlines throughout the Auto Expo deserve a special mention. Among these motorcycles is Honda X-Blade, which made news because of its radical style and design. The X Blade is placed in Honda's lineup near the same price point as Honda CB hornet, so let's compare both of them and see which one is slightly better than the other ;)
Design and Style: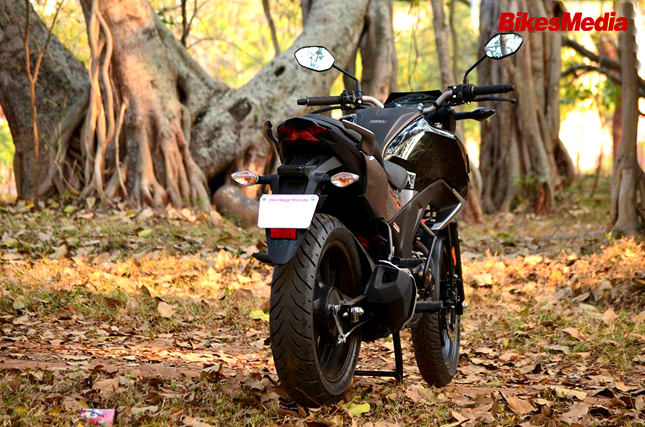 Honda CB Hornet 160 in terms of style holds a very non-edgy design. The big fuel tank, simple head light design, X shaped LED tail light with smooth side plastic panels speaks just one word "Sophisticated". It seems the kind of guy which rides this bike prefers light beer and owns more trousers than jeans.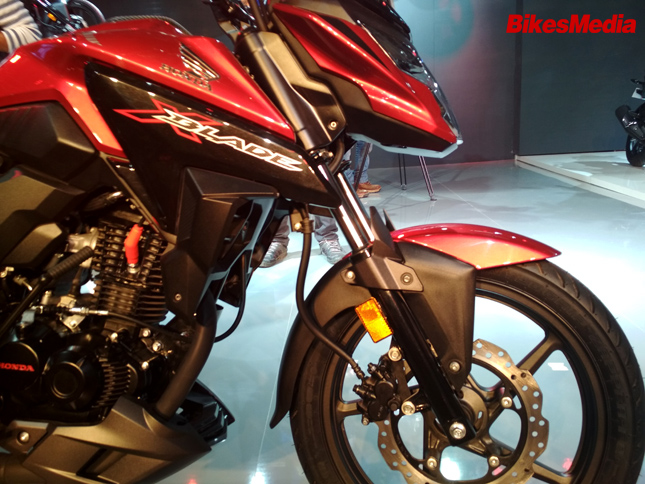 Talking about the styling of X-Blade, it resembles the work of a designer which got really drunk one night and aggressively sculpted the tank of CB Hornet. The front end of the tank is a host to several edgy designed panels and the headlight also, features a relatively aggressive design. The Rear tail light is apparently called "Razor-edged" and features an LED unit. The pillion grab rails are also of a new design on this bike.
Engine and Performance: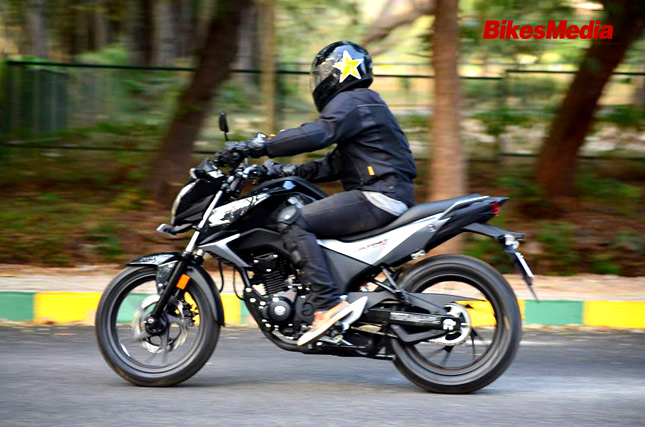 The Honda CB Hornet produces a maximum power of 15.04 BHP @ 8500 RPM and a maximum torque of 14.76 NM @6500 RPM. It weighs 140 kg dry and has a top speed of 110 km/h. All this is the courtesy of the 160 cc engine which Honda ripped out from the Unicorn 160 and returned it to make a little more power and torque. The bike has 5 very tall gears and this also makes it a little sluggish in stop & go traffic. At the front, we have disc brake and at the rear too, we have a disc but as an option. It features telescopic suspension up front and monoshock at the rear. It has a 140/70 17 inch tyre at the rear and a 100/80 17 inch tyre at the front.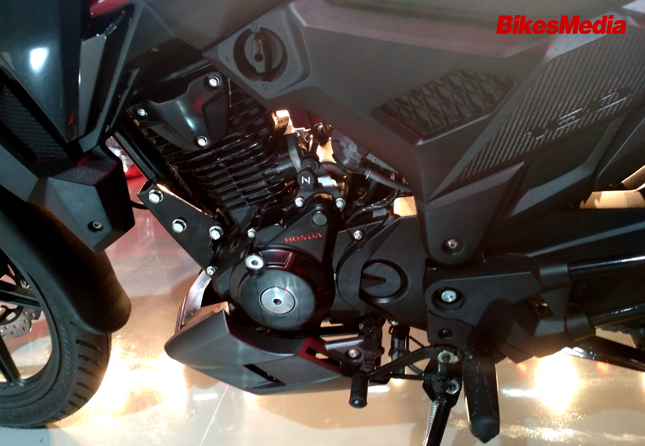 On the other hand the Engine on the Xblade is the same which is found on the CB Hornet, but it is detuned to make less power and torque. Everything other performance related spec is identical to CB Hornet. It's got the same 140 kg dry weight, same 12 litres fuel tank and the same 5 gears. If the gears are tall or short, remains to be seen. There is no rear disc available at the moment but there is a monoshock suspension at the rear and telescopic forks at the front. It gets an 100/80-17 inch tyre at the front and 130/70 17 inch tyre at the back.
Compare Detailed Technical Specifications Of Honda X-Blade and CB Hornet 160R
Accessories: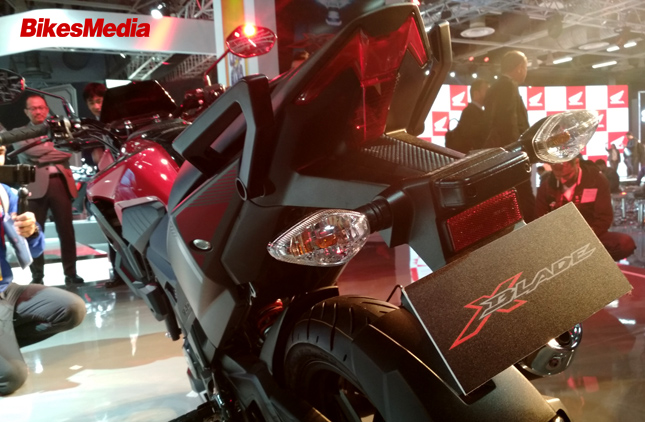 The Honda CB Hornet gets CBS as an option and the newly launched special edition also gets a single channel ABS. It also gets "no engine kill switch" as standard. In the case of X-Blade, we get CBS and "no engine kill switch" as well but it misses out on ABS. Considering the amount of power it actually has on-board there is little to no need for an ABS.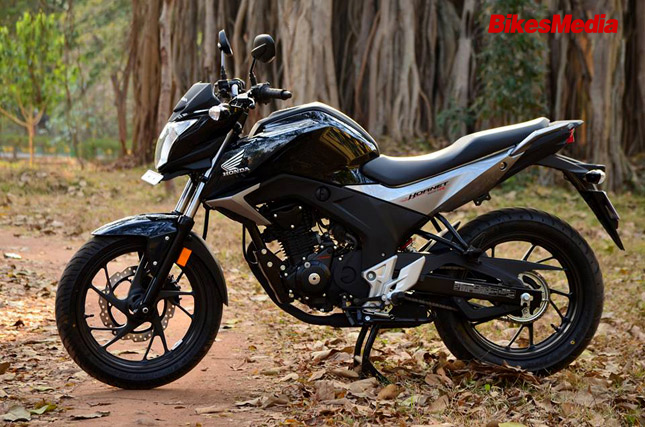 These are the main comparable features on both the bikes and going by them we can conclude that both of these bikes are related to each other in a lot of ways. Judging how the Indian market is moving towards more performance oriented motorcycles it is to be seen what future these bikes hold in our country.
What are your thoughts on Honda's current product line up? Do let us know in the comments, until then stay tuned to BikesMedia.
By:
Yetnesh Dubey