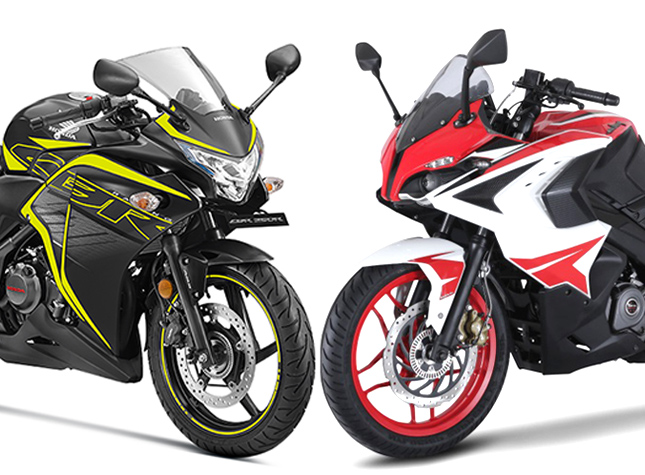 We don't want a lot from life, simple things make us happy. For example, a motorcycle which looks good, performs well, returns good mileage and carries a low price tag is all that we as riders spend our lives seeking. In that spirit, today we are talking about two motorcycles named Pulsar 200RS and Honda CBR 250R both of which come to mind when seeking a fully faired budget sports tourer. Since there are a lot of places on the Internet where you can easily read the specs of both of these motorcycles (including BikesMedia), so we are going to talk about the real world aspects of both of these motorcycles.
Performance: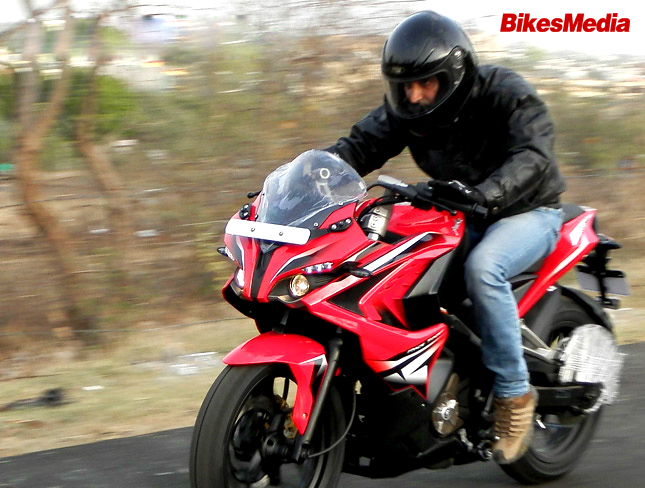 The motor on Pulsar 200RS is a high revving one. The rev band starts climbing gradually but picks up the pace after 4000 RPM. This high revving nature is favourable in a Sports tourer bike because it has to do 100 km/h all day and it easily does just that. Although there is plenty of power available throughout the rev band if you're stuck in traffic then it's better advised to switch to lower gears to prevent stalling. Vibrations are very well contained in the newer version of the bike and the hands of the rider don't feel numbness or pain while riding on it for long.
Honda CBR 250R is also a tall geared high revving motorcycle. Unlike the Pulsar which comes alive in the mid-range, the CBR 250R takes over at the far end of the redline. It is a motorcycle which loves to be revved and even beats the Pulsar in terms of refinement. In low revs it feels more sluggish when compared to RS200 but posts 4500 RPM, it pulls nicely.
Gearbox on both motorcycles is smooth and slick. Both motorcycles are Fuel-injected do not feel jagged at any RPM.
Comfort: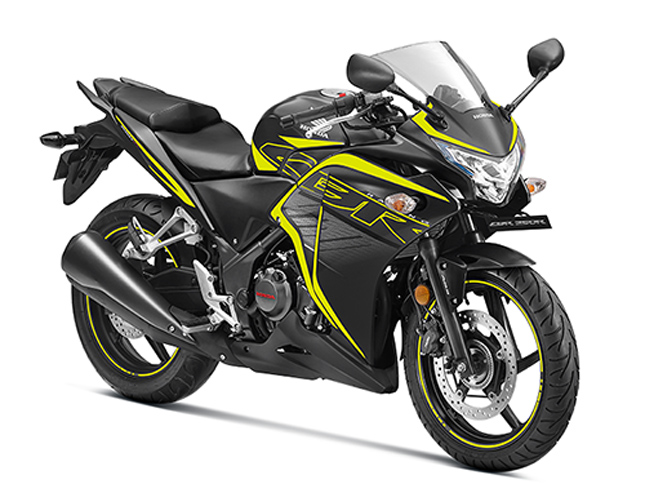 Pulsar RS200 has a seating posture which comprises of aggressive and upright position. It's because the RS200, besides being a great highway tourer, is also a good handler. The clip-on is raised to offer an overall "arm-resting" position for the rider but if you feel like going fast through corners then you can do that too. Both rider and pillion seats are wide and comfy enough for long rides.
Compare Detailed Technical Specifications Of Bajaj Pulsar RS200 and Honda CBR 250R
Honda CBR 250R, even though sells in just a handful of numbers in this segment but it offers a great value for the proposition in terms of comfort motorcycling. The seats on this bike are amazingly comfortable, they are neither too soft nor too firm and offer just the right amount of firmness. Clip-on handlebars offer a sporty riding position but not as sporty as the Pulsar 200RS. CBR 250R can handle pretty well but not as good as the RS200. The seating position on the 250R is an almost upright position which makes touring easier.
Windshields on both the bikes are very effective and successful in containing wind blasts while riding at 120 km/h. Both bikes feel very stable on the highway at high speeds.
Safety: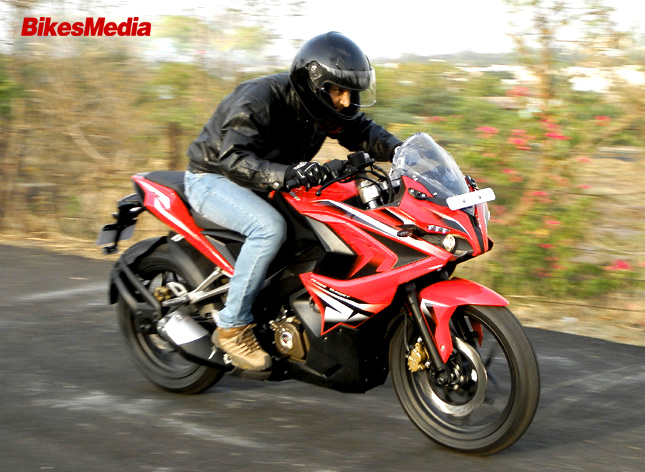 Pulsar 200RS gets a single channel ABS at the front and just a sensor at the back. The function of this sensor is to measure the speed of the rear tyre to prevent any accidental stoppie while braking hard on the front brake. The single channel unit works in an "ok-ish" manner because when both brakes are applied in emergency situations the rear wheel tends to lock up quite often. Front tyre never locks up and ABS on it works just fine.
CBR 250R has a twin channel ABS which works great in every situation. There isn't much to say about the ABS system on this bike as the Wheels never lock up and maintain grip whenever brakes are applied.
Verdict: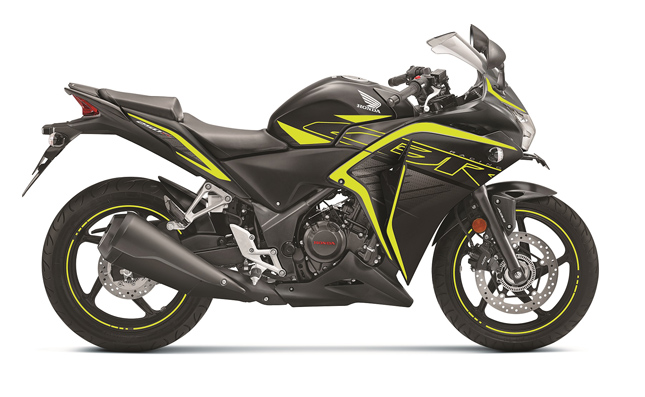 Both motorcycles come pretty close to each other in terms of performance and comfort. The deciding factor here is safety, styling and brand loyalty.
If you are a long-term Pulsar fan who is familiar with the use of front brakes during emergency situation then go for Pulsar RS200, if not then you can blindly choose the Honda CBR 250R and live happily ever after.
By:
Yetnesh Dubey