All the world celebrated Yoga day and Father's day on 21st June. But for us it was 'World Motorcycle Day'. On this occasion I had a chance to attend MOTODAY 2015 at Lavasa International Convention Center. An event comprising of everything about motorcycles. The experience was really amazing.
Why am I calling this nobody's perspective? I really didn't know a lot of people who were at the event. Only few friends I could catch there. So if a guy, who doesn't know many people and he just comes to experience what it's like then this will be the report of how he will see this event.
In the morning of MOTODAY I started from KTM Chinchwad with 5-6 guys towards Chandani Chowk where the meeting point was. But as I wanted to ride alone. I said my goodbye's to them and headed towards Lavasa. I did not catch any rain till I reached the Lavasa entrance, from there the rains picked up speed.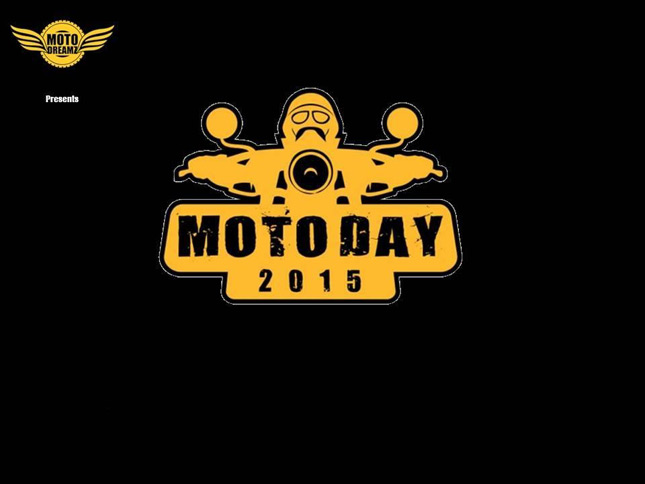 Almost every biker was dripping in water because of the rain. We were given huge plastics bags to fill our stuff in. A very good idea I must say. As carrying the wet clothes and riding gear would have been a pain in the back. Everything went smooth and got some food coupons and a shirt. I won't lie, those shirts came in rescue to a lot of people. Keeping them warm. I don't know if they had planned this or it was just pure luck but it worked.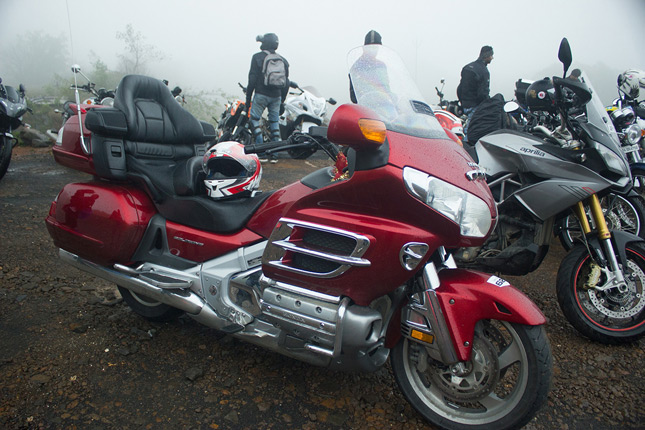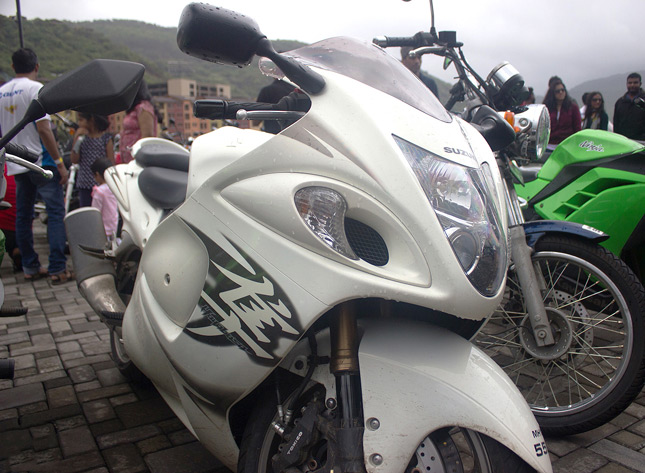 When we entered we were welcomed by triumph stall. All the tiger family and a Thunder Bird. It took us 15 minutes to move from there. Beautiful stuff. We found another Triumph booth with Street and Speed triple and a Daytona. The Ducati booth welcomed us with mighty Diavel, Panigale 899, and a Scrambler along with a Monster. Found few custom Motorcycles. Few Indian too.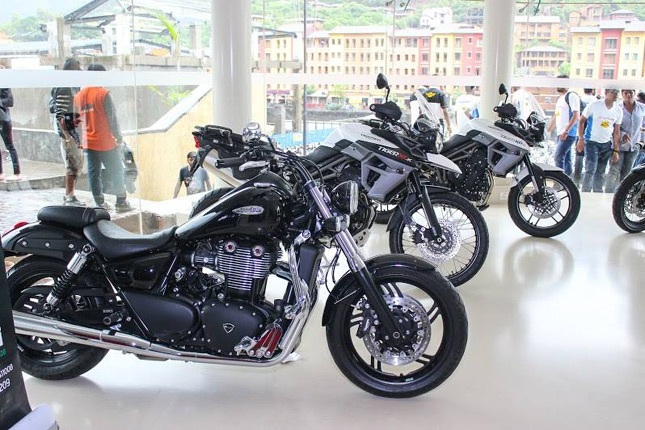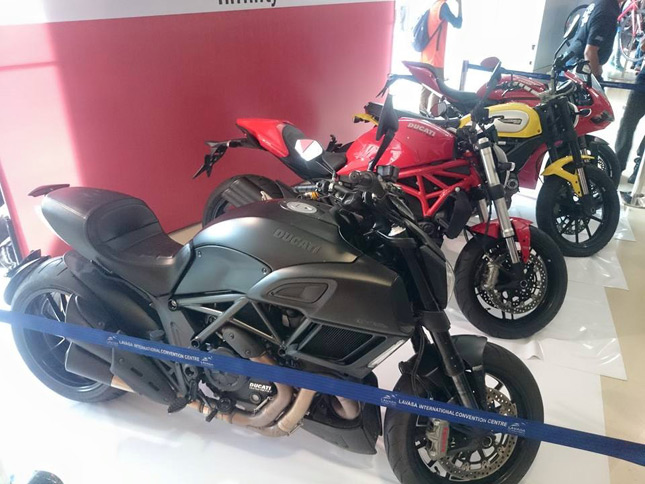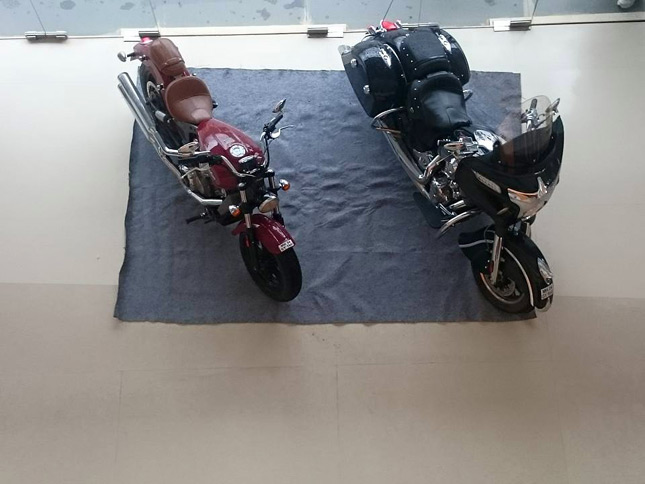 As we entered the conference hall, it just made my day. Vintage bikes everywhere, and well maintained too. It took me an hour to finally move to other things. Triumph rocket III should get a special mention here. Then I came out to hunt for some more and again spotted those two beautiful Indian.
When we came back. Mr. Sohan Roy was on the stage, telling about his life, and his motorcycling experience in various regions of India. One thing I liked the most is him enlightening us about people being racist to citizens in North East India. He said those people also love India as much as rest of the country does and they should treated as Indian citizens. I haven't met him in person but he seemed like a person who has achieved that respect by his work.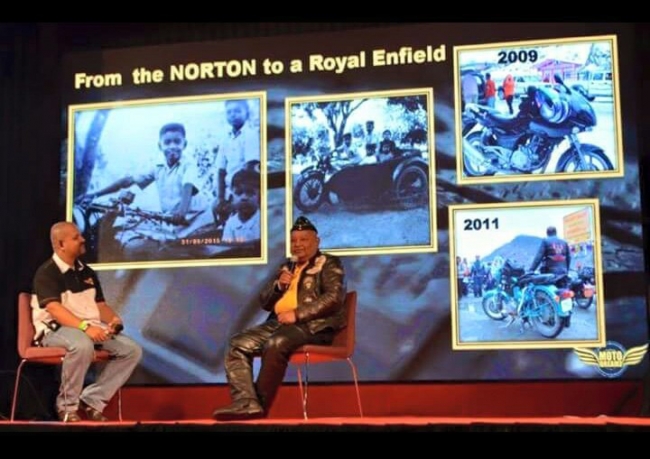 The parking was full of bikes everywhere. Gixxers, Zs ZXs, triples, Busas and Ducati's. People were curious about the bikes and were taking pictures of bikes. One thing I did not like. People touching and sitting on the bikes. There's one basic rule in the Biking World. "You never sit on a man's Bike". If you ask me, it makes me want to punch people in the face when they even touch my bike without asking me. It's just my opinion though. I am sure most of us feel the same way.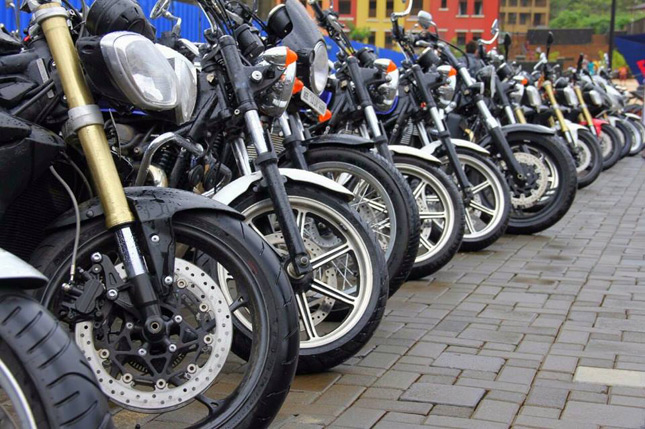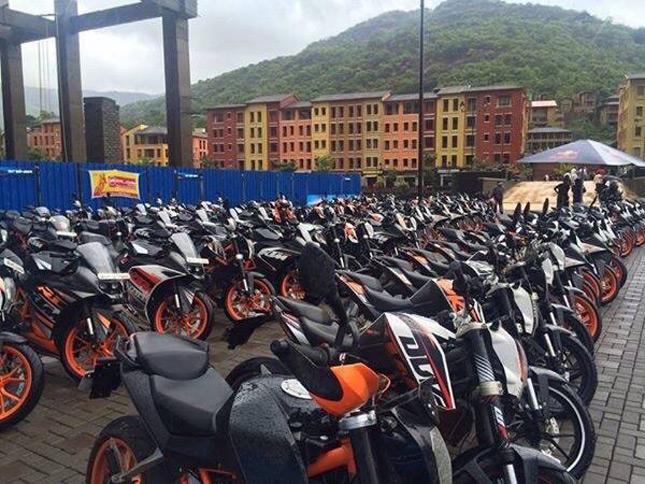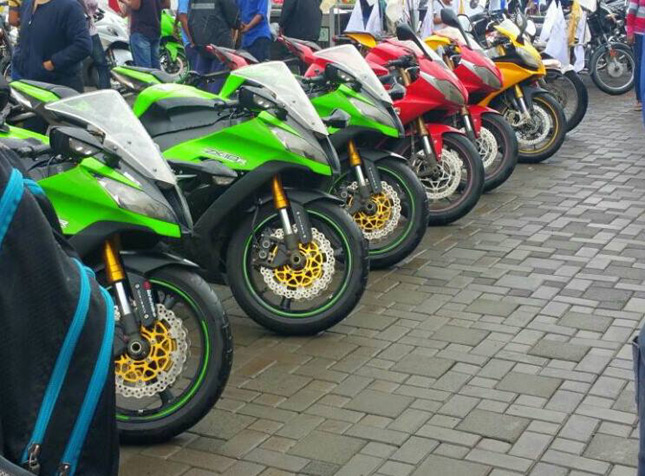 It was time for lunch already. The food was really tasty. (I rock only the vegetables, but chicken was good, Pratham swore by it). I wish plates could have been bigger. But then again, it's just me. I am a huge foody so I like my plates full of everything. We finished lunch, hung out there for a while, met few friends and started our ride back home. Their wet clothes and riding gear system deserves a special mention. It was well managed and we got everything we put there back.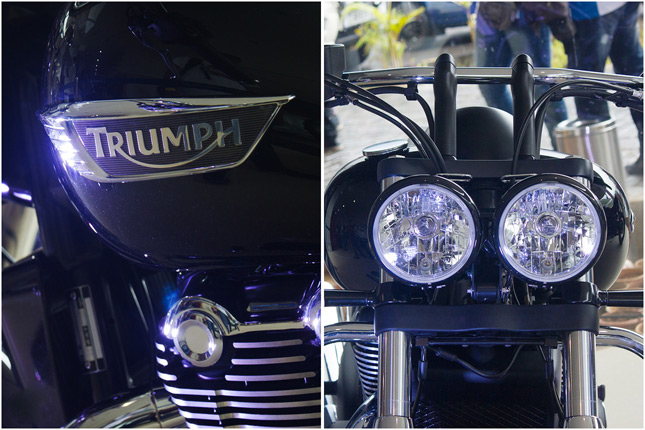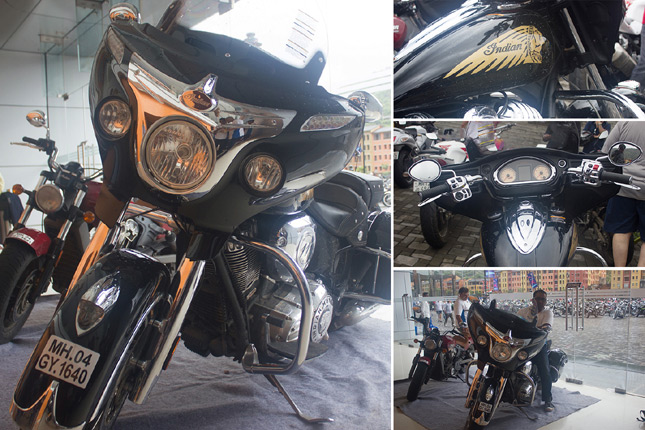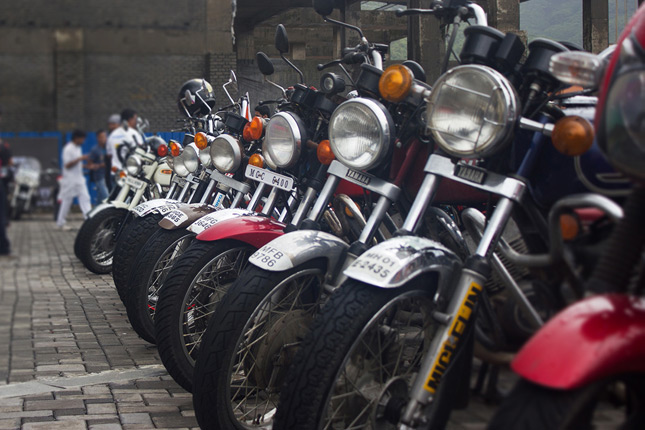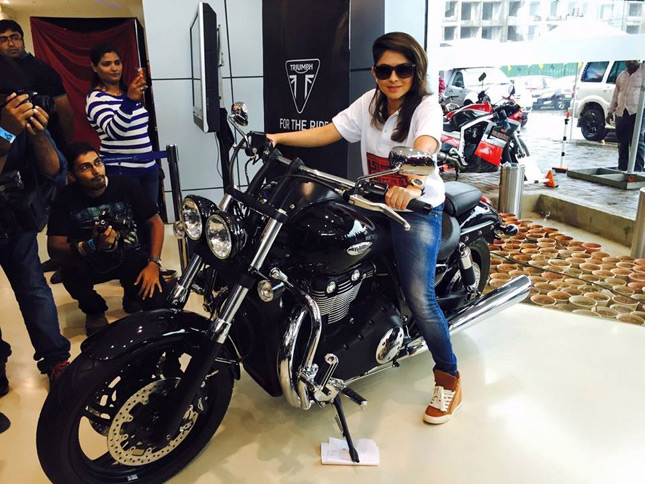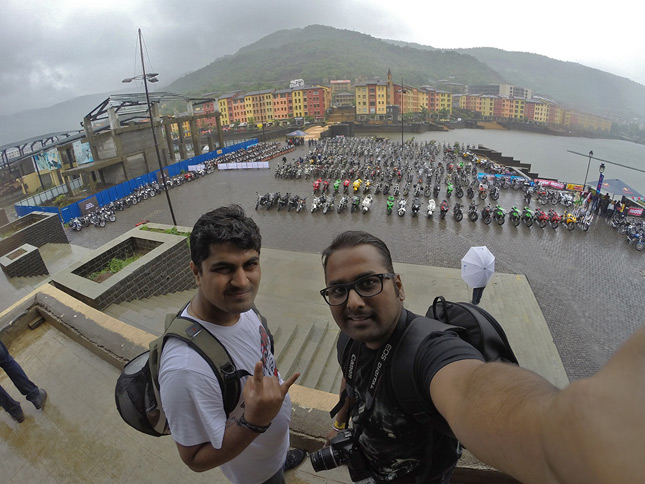 Verdict -
We expect more and more events like this where bikes are given more importance than the glamour value they poses. It was a pleasant experience. I liked it more than India Bike Week 2015 to be honest. Just bikes and nothing else. I would request organizers to keep it up. I am expecting good events like this from you. Taking just a name or two isn't fair as all the crew worked really hard. All the best for future.
Note: I got few pictures from FB, so the pics are property of their respective owners.
Picture Credits -
Prathamesh Sali
By:
Rituraj Sambherao