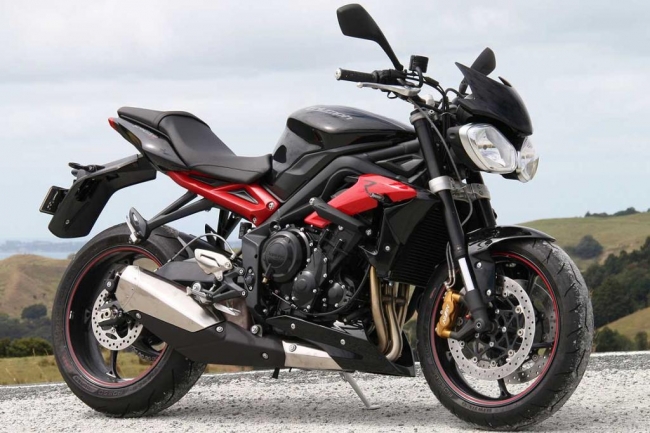 Triumph Motorcycles are one of the reputed and well known motorcycle brands of the World, when they came up to India with a drooling line up of motorcycles, we felt like dream come true having Daytona 675, Rocket III and Bonneville at our door steps with assured service back up. There is no doubt about that Triumph motorcycles are one of the class leading products available throughout the Globe.
It was all going smooth until someone noticed that the technical details of CKD (completely Knocked Down) bikes have been changed in the official website of Triumph Motorcycles India. The performance figures of models like "Street Triple" have been shown drastically reduced on the site. Initially when this matter was came into limelight many of us thought that there must be some kind of misprinting happened.
But amidst the growing confusion when there was no official statement came from Triumph India over this issue, people those who have already purchased the motorcycles and those who were potential Triumph motorcycle customers became restless and when they got their hands on the official ARAI documents where it was clearly mentioned that those motorbikes were actually detuned from day first and that Triumph Motorcycle India was selling those bikes by advertising and marketing them as high powered EU specified models on their Indian website. They felt cheated and started demanding explanation on this from the Triumph officials.
After the matter received massive coverage from automobile and social media, Triumph Motorcycles India responded with rather very subdued manner. They have shared their official statement over the issue on their official Facebook page, admitting that their bikes were actually detuned from very beginning and somehow they were showcasing the Technical details of there bikes sold in European Union on the Indian website BUT claiming that they had put the disclaimer somewhere in the Terms & Condition.
Now this sort of reaction from Motorcycle manufacturing company of that stature was unacceptable and not expected by the India gentry. What Triumph Motorcycle India could have done the least is they should have called a proper press conference and address the media with their version on the issue. This way their statement would have reached deep to the affected and the concerned ones.
This episode reminds me one incident when in 2006 Yamaha Motorcycles USA had called a Buy Back for their YZF-R6 bikes. They had done this followed by a small red lining issue with their YZF-R6, the company had claimed in their marketing material that the engine of R6 red lines at 17500 Rpm and when a dyno test was conducted that too at a dealers end revealing that the engines cuts off revving at 16000 Rpm instead 17500.
However this was a sheer "Tacho Error" but keeping the transparency and addressing the faith of the customer Yamaha Motorcycles USA had offered a Buy Back stating that however there is absolutely no discrepancy in the power and performance of the bike but still those who are not satisfied with the bike can return their bikes to Yamaha USA as the company will buy them back by paying all expenses whatsoever, be it cost of the bike, insurance amount paid, cost of accessories installed and even the installments paid by the customer against the finance.
The entire story of Yamaha USA could be an example for every manufacturer who believe in their product and have their eyes on the future, as trust once broken is hard to establish again.
Now the question remains same, if I ask myself- will I ever buy a Triumph motorcycle after detuning episode? the answer is yes, if I don't have other option I would definitely buy one but here I would also like to mention that the episode has left me thinking twice about my decision. What ever the reason it may be, these sort of things should not happen as it hampers the conducive atmosphere of motorcycling in the country.
I am still hopeful for Triumph Motorcycles India, that they would come up with some sort of solution to this what I call crisis and set us an example.
By:
Farhan Kashif