Hey, I am Vishesh Sahu from New Delhi. I just love to ride bikes and staunchly believe that "Four wheels move the body, but Two Wheels move the soul." I am infatuated to riding and riding on rushy roads of New Delhi make me feel good but long rides are my first love.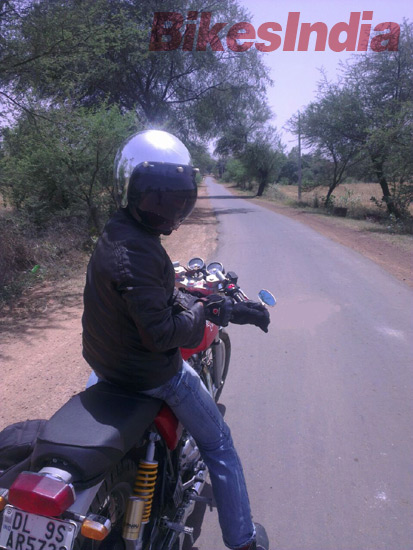 I bought this beautiful machine that is known as Continental GT a product of most renowned producer of bikes in India i.e. Royal Enfield two months back and it feels great to own a bike like this. I was having Karizma R before this but GT was my dream bike after its launch in 2013. My dream came true after I sold my Karizma R and bought this extravagant cafe' racer.
Albeit, I was having so many choices, those were good enough in looks and style like Bajaj Pulsar 220, Honda CBR250R, Pulsar 200NS, and many other models of Royal Enfield but my heart was only on this magnificently engineered beauty. Its awesome styling, mind boggling looks and mighty powerful engine attracted me towards it and I finalized my decision of owning GT without wasting too much time.
The two piece handle with elegant clip-ons give it a modern plus traditional look of a perfect Cafe' Racer. The long tank and single seat version of the bike gives a look of retro Cafe' Racer which makes it a very stylish yet a modern bike and that also sets me apart from other riders on the road. The small pillion seat is not comfortable for the pillion rider specially on long rides but for solo ride there is ample of space to carry your luggage.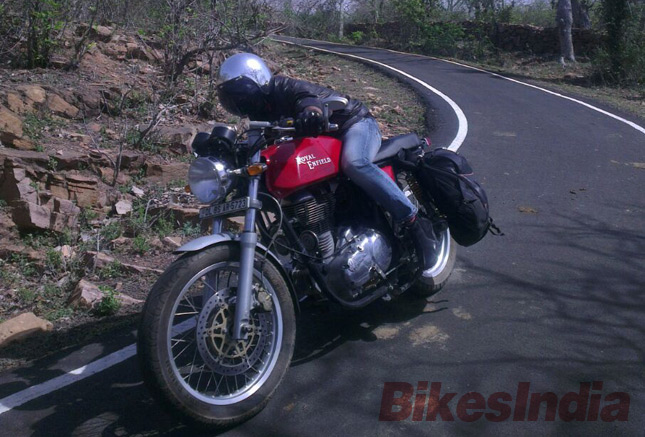 The 535CC engine requires little throttle to convert the bike into a bullet, that does not explode but gives you a velocity of 100 km/hr within 14-15 seconds. In fact I have touched the remarkable 145km/hr on Yamuna expressway and it was a boisterous experience I've ever had in my life. Its stupendous performance and great handling on long journeys made me a fan of it. My recent ride from New Delhi to Bhopal did not give me any trouble whatsoever. Although, there are some contradictory vibrations felt on the handle bar soon after hitting the engine over 3000 RPM but it does not affect the flow of ride. However, had those vibrations been taken care by RE it would have given you an amazing ride.
The headlight is beautifully designed and Rear View Mirrors give it a Classic Cafe' Racer look. Indicators and Handle's clip-ons give it an astonishing and daunting Cafe' Racer look too. The horn is loud enough to do its duty when it is required. The rear and front both wheels are fitted with Disc Brakes and that assures controlled handling and braking all the time.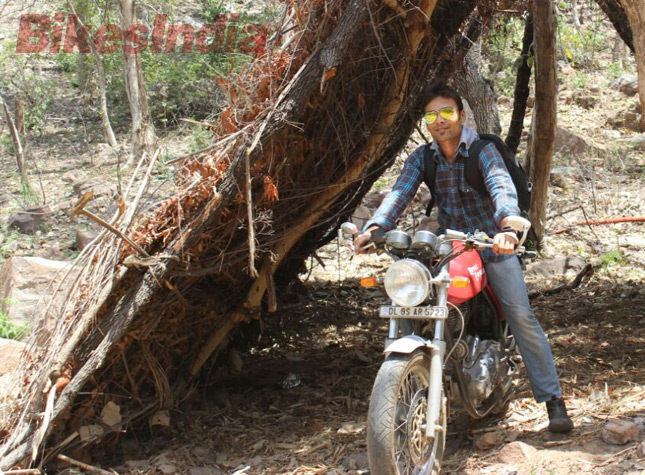 The mileage is not so great but it can be ignored if the cubic capacity of bike which is 535cc is kept in mind. It gives a satisfactory mileage of 22 Kmpl on Highways and acceptable mileage of 18km/ltr on city roads, although, the mileage can be maintained by proper on-time servicing of bike and can be increased by following some simple techniques like killing the Engine on Red-light and traffic jams etc.
The Service staff of Royal Enfield is Good and I found the after sale service very reliable, in fact I am one of their satisfied customers. The spare parts and accessories of GT are costly and put a little stress on my pocket if compared with other 350cc RE siblings.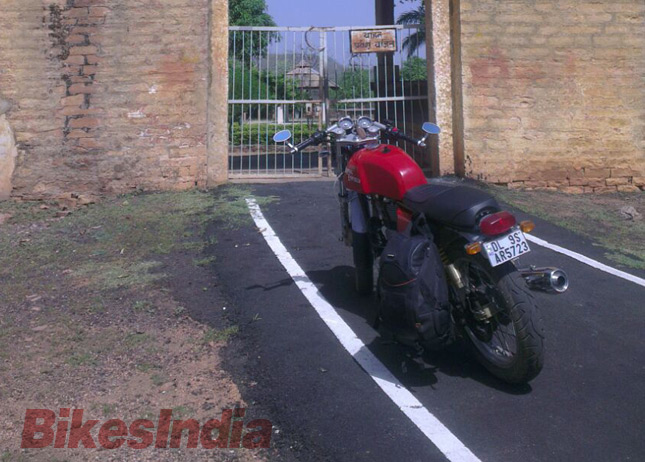 Wrapping it up, the Royal Enfield Continental GT is an impressive combination of tradition and technology. This Adonis and Charmer bike brings a Grin on the face of riders and the reasonable price does not cost you anything less than joyful rides.
Always wear your riding gears and ride safe!!!
Edited By:
Sharjeel Khan