We all know the fact that Royal Enfield is a legendary motorcycle manufacturer dating back to 1901, and is one among the top 5 motorcycle sellers in India. Though a part of bikers are greatly attached towards the brand, there are equally or much more people who hate the brand for what it is. Harley Davidson is a similar manufacturer who is on the same boat when we think of International markets. Here's a deep dive analysis about the quality and technology, that goes into the Royal Enfield motorcycles, bringing out the reasons behind a strong negative feedback.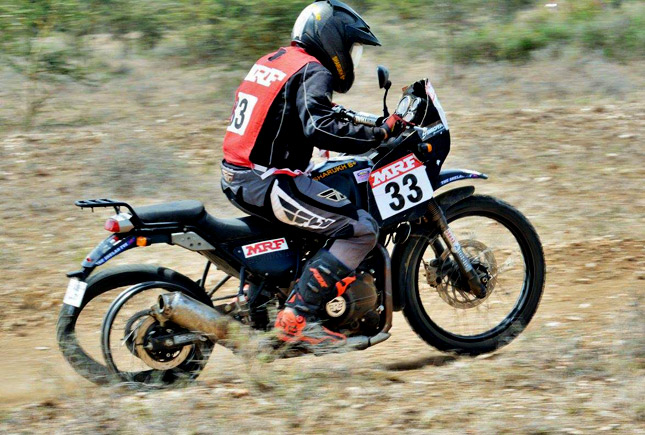 1. Major Lack In Quality
This is the first and foremost fact, that even a die hard RE fan boy would approve with an open heart. The RE bikes have major quality issues right from the fork, oil seals, engine gaskets, crank connecting rods, clutch, chassis metal, welding and so on. Approximately on an average, a Royal Enfield motorcycle needs some part or the other tightened or replaced every month if ridden daily, making the motorcycles highly vulnerable to serious issues if not taken care of.
The new Royal Enfield Himalayan is advertised as if that's the bike to be taken for the Himalayan off road adventures. But if owners' experiences are to be believed the claim is way far from the reality. The issues and problems on the RE Himalayan will be accounted separately in an exclusive article.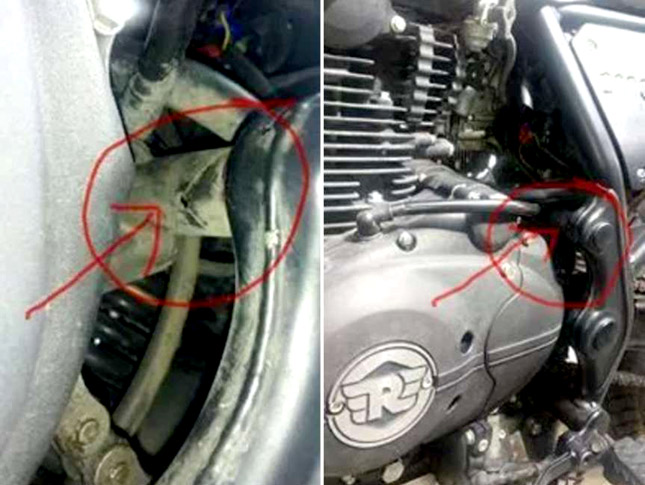 2. Slow And Unresponsive:
Royal Enfield bikes are cruisers, which is a known thing. But regardless to that fact the bikes are very much slower, given the engine capacity and torque figures. As the motorcycles are unnecessarily heavy even after modern technological advancements, the bikes feel tough to turn. Riding an RE on neck to neck traffic is a nightmare due to the heavy weight, and a hard clutch making it much worse.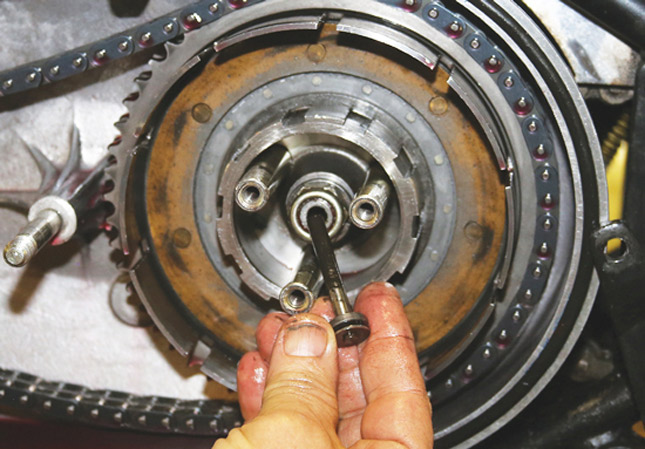 3. High Maintenance Cost:
Having said that RE's have a major inadequacy in quality, general maintenance costs are relatively higher. Owning an RE would obviously make your relationship better with your mechanics, due to those frequent visits. Almost 70% of RE engines leak oil from the cylinder head, due to cracked gaskets issues and so on. Citing the above problem someone (RE fanboy ? :P) has quoted, "
BULLETS DON'T LEAK OIL, THEY MARK THEIR TERRITORY
". This issue when disregarded, actually has a very high chance of leaking out the entire oil over a period of time, creating a chance for a piston cease.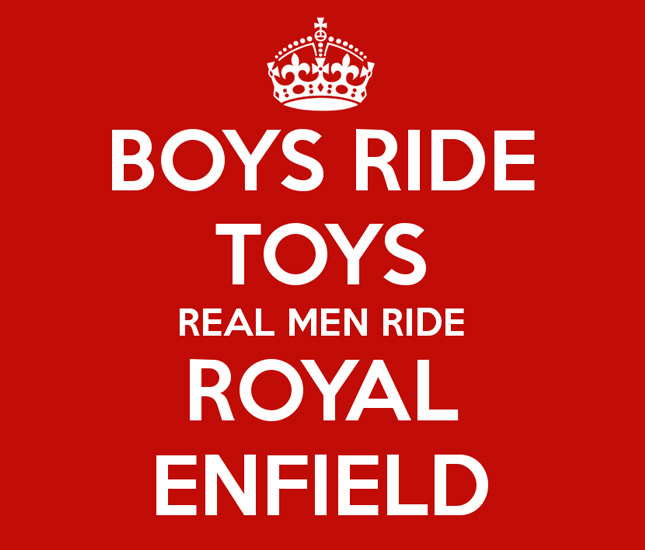 4. "REAL MEN Ride Bullet" Stigma:
And then there is this "REAL MEN RIDE BULLET" thing, sowed deep in certain enthusiasts. The HAND MADE slogan is yet another fact, for those enthusiasts to prove RE's are superior. At the end of the day, none of those completely hand made or full metal body facts would work in reality. In this modern world of technological advancement, not using tech is a major set back for strict quality control. The full metal body only unnecessarily increases the kerb weight of the motorcycle, and actually doesn't give that so called "STABILITY". For example, Avenger 220 is a motorcycle of the same kind with great straight line stability and is easier to maneuver, proving that "extra weights don't give stability".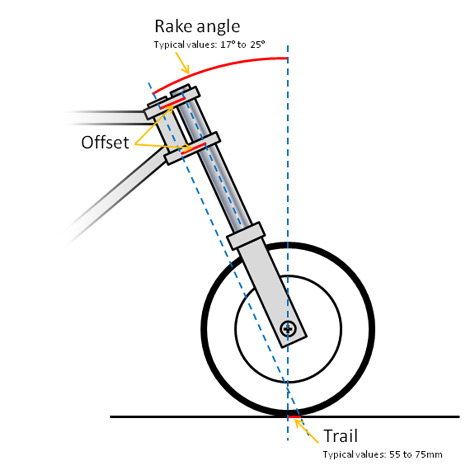 Giving example of Avenger reminds me a very vital question which I always wonder. Why Royal Enfield doesn't bother to alter the
Rake Angle
of their motorcycles? You must have noticed that almost all so called cruiser bikes have leaned fork angle, the extended fork makes the motorcycle more stable on those long hauls. On the contrary the upright fork is characterized for fast bikes/superbikes because the shorter the rake angle the greater is the agility. Sadly I don't see either of the things going in favor of RE motorcycles, neither they are superbikes which are supposed to go fast nor they have extended fork to complement the cruiser tag associated with it.
RELATED ARTICLE: Motorcycle Geometry- Why Do Bikes Handle The Way They Do?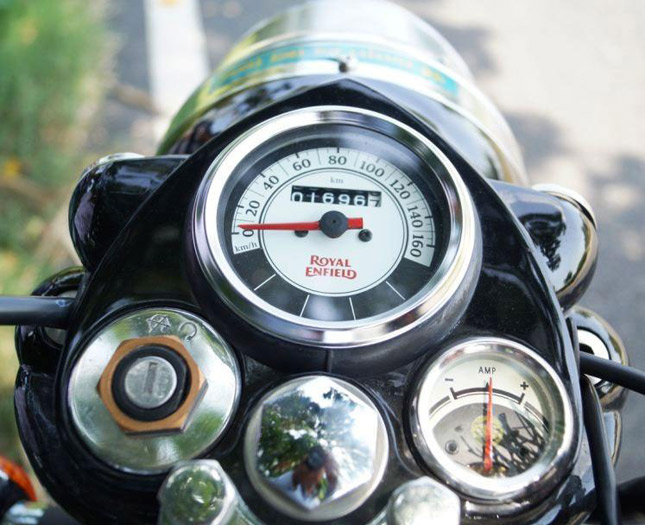 5. Poor Fuel Economy:
The RE motorcycles are slow and have inadequate power, yet the bike returns low fuel economy. Heavy kerb weight is another reason for the poor economy. On top of everything, the best selling Classic 350's don't even have a fuel gauge, but have a very USEFUL Ammeter to check your battery. The reason, "Vintage technology bro" :P
6. Rattles Like Hell:
Royal Enfield and engine refinement never go hand in hand. Right from the 19th Century to present RE is well known for making vibey engines. When there are options like rubber mounted engines, variable valve actuation technology etc. even we don't know the exact reason why Royal Enfield is sticking to the so called vintage technology.
Having said all these, there is a whole new chapter to be discussed regarding the issues on their new Himalayan. Hope RE starts making better motorcycles for the betterment of Indian motorcycling industry. Stay tuned to BikesMedia for further updates. Tell us your issues on your Royal Enfields in the comments section below.
By:
Aravind Rb