So, after so much of argument with your parents that you are sensible rider, you can control a proper sportbike and you will not ride fast and going through a lot of missions, your parents agreed and you are ready to buy a sports bike and make a hole in their pocket but it's not that easy. When you want to buy a sportbike you must consider many other things that are eventually going to affect your life directly or indirectly.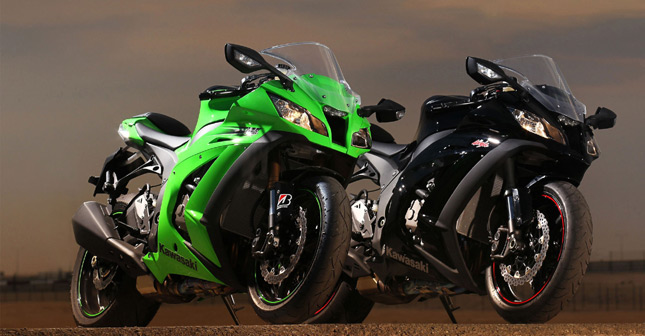 Now you must understand that we are not talking about 600-1000cc inline-4 cylinder monsters as it will be like you are buying a sportbike with a sole purpose of killing or injuring yourself, because these machines are like mad horses and will not tolerate your silly mistakes. Here we are talking about 250cc above bikes which are best before you saddle on 600-1000cc monsters.
1. Choosing Proper Riding Gears:
Even before you buy your bike, head towards buying safety gears first, at least get certified helmet, jacket, gloves and boots. Every time wear these safety gears before getting on your bike because it is dangerous riding a motorcycle and there is always a risk of an accident. You are going to buy a sportbike, so spending 10% of the cost of bike on riding gears should not be a big deal, after all it's a matter of life and death.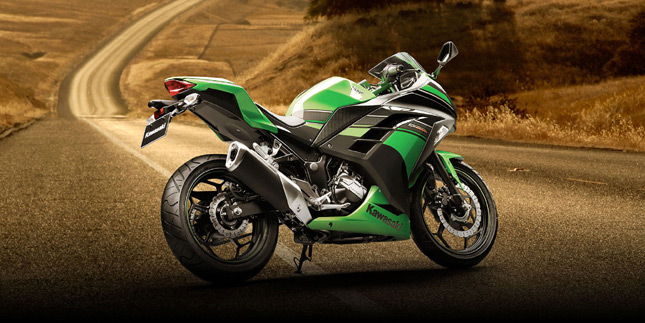 2. Selecting A Bike As Beginner:
You rode a commuter 150cc bike or 150cc sports bike and you think you are awesome, sensible rider and you are ready to jump on a 4 cylinder Yamaha R6, R1 or Hayabusa, so let me tell you that you have a huge misconception and you might going to injure yourself. Here is a list of bikes which are considered good for beginners sportbike and the best part is they are all now available in India- Kawasaki Ninja 300, KTM RC390, Hyosung GT250R and Benelli TNT 300 are few to name.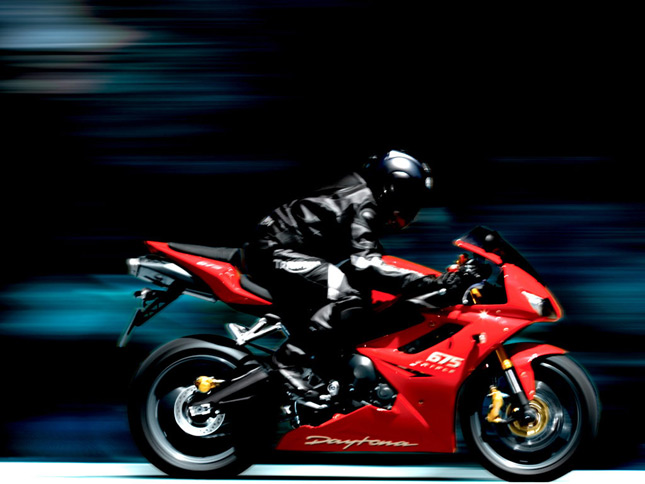 3. Do Not Try Your Luck On Bigger Displacement Motorcycles:
You know someone who rides a 600-1000cc inline-4 as a beginner but haven't met with any accident. You may have heard something called as "luck" and "God gifted", these two things can describe everything about that guy but everyone is not so lucky and neither God gifted with riding talents. Your first sportbike is for learning to be a skilled, capable rider, jumping on a 600cc or 1000cc directly makes the risk of an accident very high, and even if you don't crash you're going to be reckless and awful at riding. There is no successful racer who has started from 600cc and above sportsbike.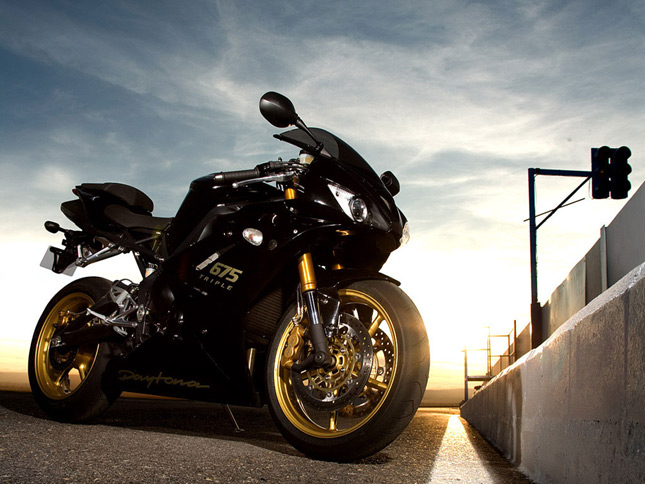 4. Why Not Mid-Size 600cc inline-3,4 Cylinder Bike?
A huge mistake and a very bad decision, just don't even think about it. These bikes are designed to respond instantly to whatever command they get from you. These bikes do not tolerate mistakes, as I told above, you as a new sportbike rider will surely make mistakes. Motorcycles with 3 or 4 cylinder engine generate a lot of power and torque. These bikes have very high revving engines.
Twin cylinders are best as they give linear response and are comparatively sluggish at low Rpm but extremely powerful at high Rpm. The 4 cylinder machines rev extremely fast and a little change in your throttle response can leave you in an uncontrolled disaster. Riding position on these bikes is extreme in which you have to lean your body and shift your weight accordingly, it's very good for track but very hard for street riding and it's more hard to ride at street legal speed in our traffic conditions.
Now lets come to the braking department of these 4-cylinder liter class or 600cc bikes, these bikes are blessed with very efficient brakes which if not used accordingly can lead you to flip or make you crash. One more reason to avoid these bikes as a beginner is insurance are very expensive compared to other entry level sportbikes.
5. Always Think About Yourself:
The process of riding a motorcycle is just like climbing a ladder and you just can't get on top without going step by step, so if looks and your friends making fun of you is all what you are concerned about leave this hobby. You are buying a motorcycle to learn and to be a good rider so that you can go step by step to higher capacity machine, so think about yourself rather than impressing people and your friends. There is no use of impressing your friends and getting injured badly.
6. Confidence Is Good But Overconfidence Kills:
You think you are a sensible rider and have self-control, so you won't crash. If you think so then you are hugely mistaken again, even the most perfect rider can make a mistake and are at a risk of accident always. If a driver of an oncoming car gets distracted even for two seconds, it will change your fortune forever. So its important to understand even though you are best rider, the other guys on the road are not, their mistakes can make you suffer a lot.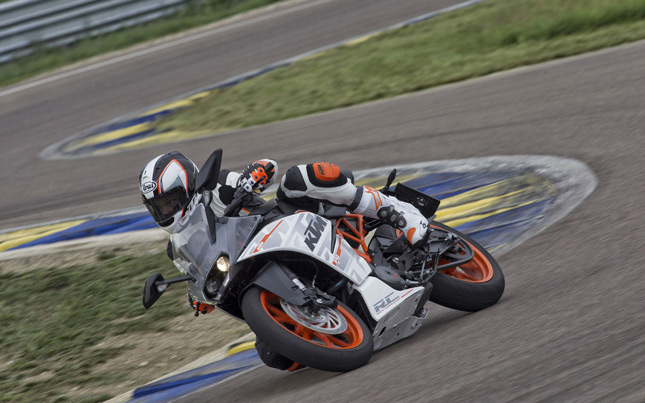 7. This Is Not Going To Be Your Last Sportbike:
If you think that going for a twin cylinder will make you bore soon and it will loose its charm sooner compelling you to sell it off may be within a years time. Think like, this is not your last bike. Riding needs a lot of skill and you are buying it to have fun, learn every bit of riding, riding is not something which you do for your convenience, you get wet when it rains, you feel frozen when the weather is cold, you feel hot when its hot. The most important part is that, their are people who more than qualified to be riding a 1000cc 4-cylinder bike still they choose to ride on a Duke 390 or Kawasaki Ninja 300 because probably they have learnt their lesson and have seen the life closer than you.
8. Going For A Second Hand Sportbike Is More Sense:
We will give you two best reasons to choose a second hand bike over a brand new one. Unless you have money to throw away, buy a used bike.
A. You will be able to sell it off after a year getting almost the same price you bought it.

B. You are going to drop the bike, which is most probably to happen, it can happen at 10 kmph or 30 kmph but it will happen, then you are going to feel really bad about getting a scratch or dent in a brand new bike. So go and buy a second hand Kawasaki Ninja 300 which you will get around INR 2.5 lacs- 2.75 lacs for a good condition bike or a second hand Ninja 250R which will cost you even more cheap.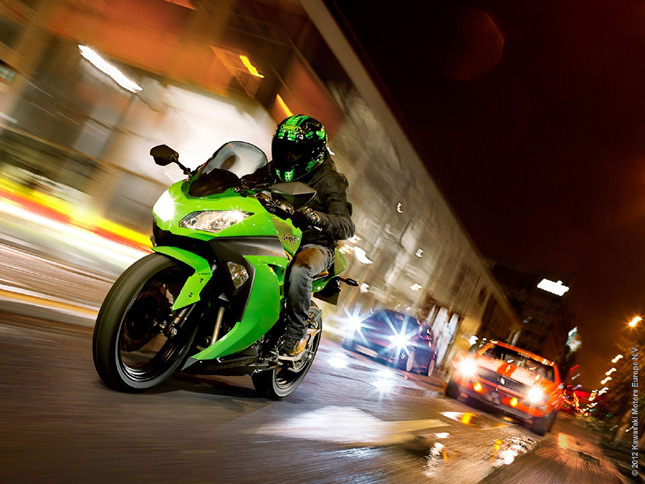 9. Driving & Riding Are Two Different Ballgames:
You think "I am really good at Driving and I drive really fast on cars so fast motorcycles are not a big deal for me"- You are again mistaken my friend and you must understand that riding a bike and driving are two different things & two different worlds as well, so please stop your arguments by saying cars and motorcycles are same thing.
10. Final Words That You Want To Hear:
You have read everything but you still want to start on a 600cc 4-cylinder bike, now I must tell you that you have already made up your mind to buy a 600cc bike and you only want to hear what pleases you. You just want to hear; you are right and you should proceed, that's it, so it will be waste to tell you anything further. In India we have rights and it's legal to buy any bike we want after we get 18 years old. This is the last line for you, if you are lucky enough and are escorted by angels every time, you wont crash, but if you are not, you may end up injuring yourself or in worst case even getting killed.
I hope these small but important points would be helpful for you while taking buying decision. Please shoot your comments on the comment section, what do you feel about it? do you agree with these logic or not.
By:
Shafqat