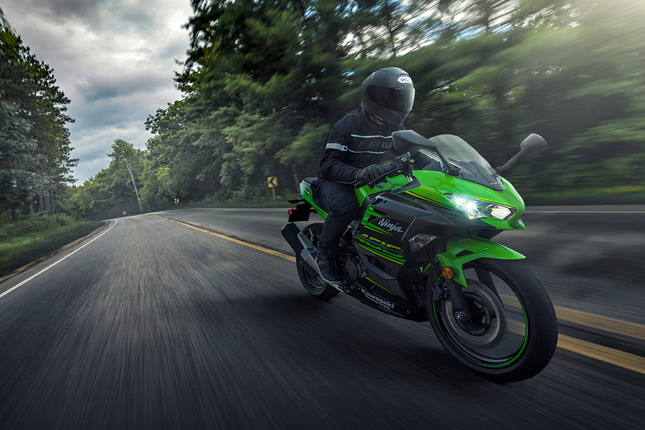 Kawasaki's latest full faired entry in the middleweight category, the Ninja 400, in many ways, is a great bike. It was launched 8 months ago with a promise of forever changing the middleweight segment. As we all know that it wasn't able to crack open space for itself in the heart of Indians. Why did it happen that such a neatly designed bike got such a poor reception in India? Let's take a look at the pros and cons of the motorcycle to understand why.
Pros of Kawasaki Ninja 400-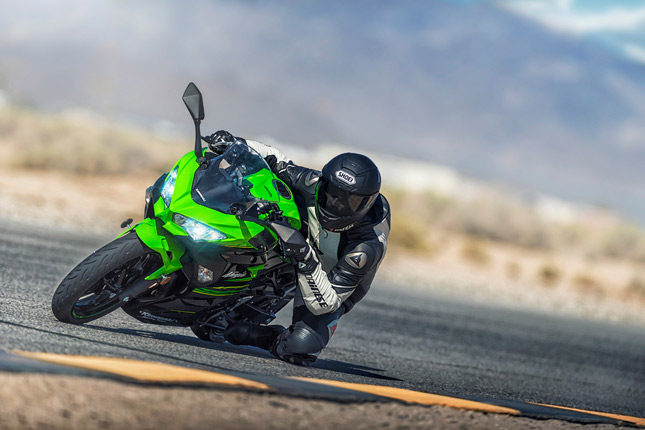 1: Ninja H2 inspired styling
The Kawasaki Ninja 400 resembles to the mighty Ninja H2. The shape of the front end where the headlight is instead of air intake is similar to Ninja H2. The side design of the cowls including the side vents near the tank reminds the onlooker of the supercharged monster.
2: Swingarm mounting plate
Kawasaki Ninja 400 gets a swing arm mounting plate which connects the swingarm to the back of the engine. A similar feature is available in the Ninja H2, which makes the bike more stable than its rivals.
3: Trellis Frame
Unlike Ninja 300, the 400 cc version gets a Trellis frame like the Ninja 650. The frame is very popular among bike designers nowadays because of its flex free nature and superb handling characteristics. Other popular bikes like KTM Duke 390, Superduke 1290 R and Honda Rebel use the same frame, which proves its versatility across every type of motorcycle.
4: A brand new 399 cc engine
The new engine produces 49 HP and 38 NM of torque, on a good day. The liquid cooled engine has 8 valves, fuel injection with twin 32 mm dual throttle valves. Due to larger pistons, the torque hits early in Ninja 400 as compared to Ninja 300, while the power peaks at 9,940 RPM.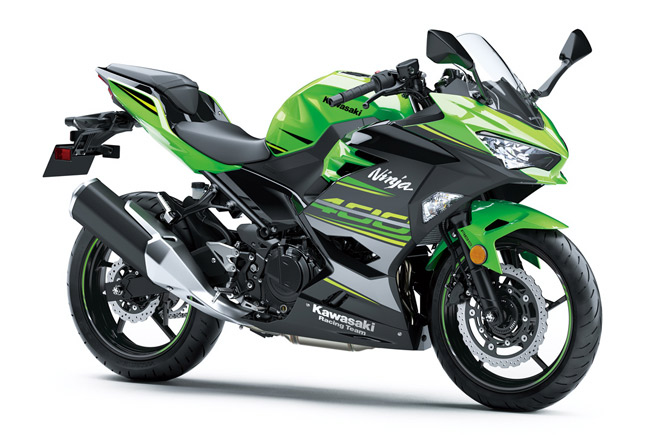 Cons of Kawasaki Ninja 400-
1: No Upside down forks

At this price point Upside down forks are pretty standard. Although the fork size is more as compared to Ninja 300 even the Yamaha is providing 41 mm telescopic forks with its FZ 2.0.

2: Ridiculous pricing

Ninja 400 is available in India at an ex-showroom price of Rs 4.99 lakh. While in the USA, the same bike is available at a price of $5299 which translates to Rs 3.63 lakh. Such a huge price difference can't go unnoticed. Cost-conscious or not, Rs 1 lakh difference between the same model in two different countries, is outrageous.

3: No colour options

In the USA the Kawasaki Ninja 400 is available in four different colours green, blue, black and grey-orange, while India only gets the green colour option. In this way, almost every Ninja 400 will just look like a clone.
This is something which gets on my nerves. A company does a half-job of launching a good sports bike and then blames it on the low demand from the people. Well, there will always be a low demand for a product which costs insanely more than what's its actual worth is. That's why Ninja 400, despite being a really good sportbike in its self is a waste of your hard earned money.
By:
Yetnesh Dubey