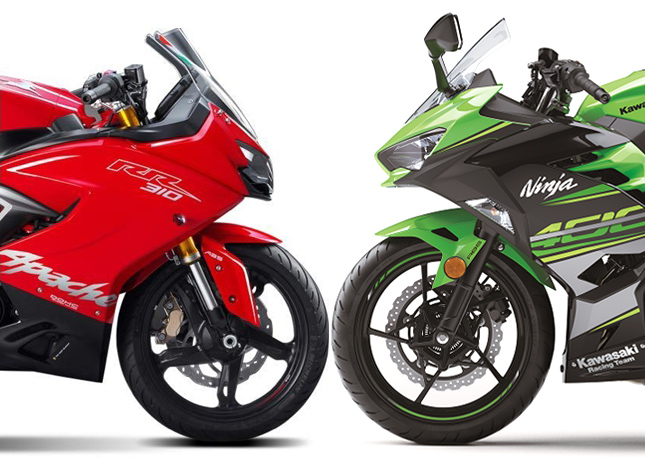 To our surprise, Kawasaki Ninja 400 was launched in India recently and it carries a price tag of around Rs 4.6 Lakh (Ex-Showroom). The motorcycle replaced the long-running Ninja 300 which was getting out-dated. There is a huge difference in the market since the last time when a small capacity Ninja was launched. We have a lot of options in the sub 300 cc segment today and many of them are locally produced which offer great value for money. So, it only makes sense that we compare the new Ninja 400 with a recently launched local champion i.e. TVS Apache RR310, of similar characteristics and see if a motorcycle worth Rs 4.6 lakh is worth it or not.
Engine and Performance: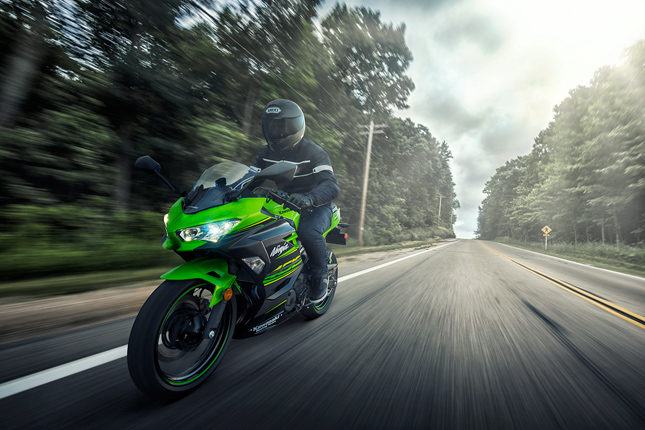 The Kawasaki Ninja 400 produces 45 HP @ 10,000 RPM and 38 NM of torque @ 8,000 RPM. It is a powerhouse in terms of performance and judging by the already released American review of the motorcycle, the power delivery builds gradually, the bike comes into its own at 6500 RPM, thus providing it with a good mid-range. Total performance wise, Ninja 400 is in the same league as RC 390. While the RC 390 has a lot of vibrations due to a buzzy single cylinder. Ninja 400 has a parallel twin which takes care of vibes easily.
Apache RR 310, is the new kid on the block just like the Ninja 400, but it has a smaller single-cylinder engine. To TVS' advantage, their association with the BMW has given their engine, a much-needed edge in performance. The 310 cc engine is rear inclined liquid cooled and fuel injected. It produces 34 PS of power @9700 RPM and 27.3 NM of torque @7700 RPM. Being an Apache the power delivery is instantaneous and has a lot of rush in bottom and mid-range. While red-lining the bike, it tends to vibrate just a little less than previous gen Apaches. The bike pulls really good up to 140 km/h, but it runs out of breath at around 158 km/h. The advantage of Apache RR310 is that it's is very well balanced, especially at higher speeds.
Both bikes offer dual disc-brakes and ABS as standard.
Comfort: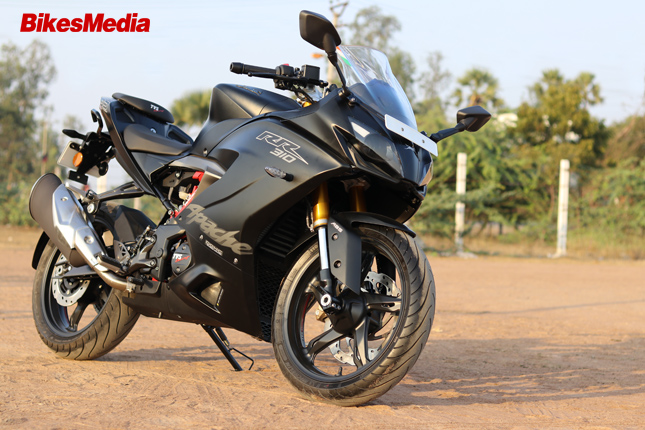 Ninja 400 is a do it all sports bike. Though the bike has a clip on at the front, it still retains an upright riding position. A rider can sit comfortably for long distances, which apparently isn't long because of the 14-litre fuel tank. The bike's tagline of "Street-born Track Inspired" holds true as let it be the track or the highway, the bike carries itself beautifully. The suspensions are neither too hard nor too soft and the front is not adjustable (rear is adjustable for pre-load), but if you want one configuration to ride on the track and the highway, then there is nothing to adjust.
Compare Detailed Technical specifications Of TVS Apache RR310 and Kawasaki Ninja 400
Apache RR310 also falls in the spectrum of an everyday sports bike. It too has a clip-on with comfortable seating posture. Fuel tank capacity is just 11 liters, which is very less if you're considering on doing long highway tours with this motorcycle. The aerodynamics of this bike is amazing because the windshield does a fantastic job of protecting from wind blasts. An added advantage which Apache RR310 has is in terms of cooling. The patented shark gill vents in the engine cowl keep the heat away from the engine.
Equipment and Build quality: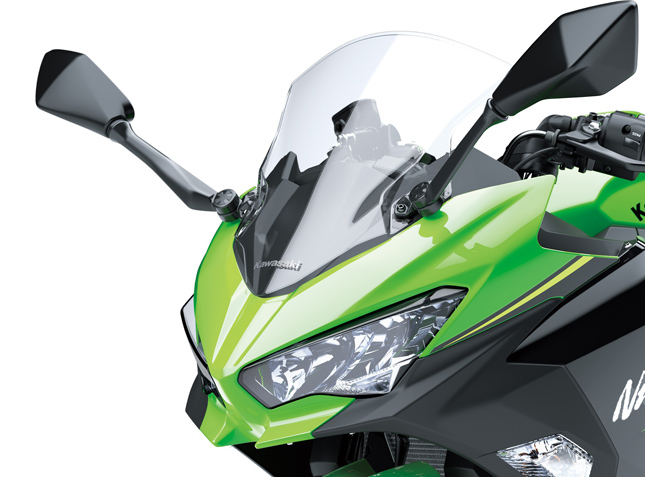 Ninja 400 has a part-digital, part analogue meter. It contains all the important information which one might need on his dash. When Kawasaki Ninja 400 was announced, a number of accessories were also announced with it. When will those be available in India is another matter. The overall build quality of the bike is top-notch and justifies the Rs 4.6 lakh price tag. Although the lack of adjustable levers seems dumb considering even the KTM RC 390 has them, while we are talking about this Yamaha too should make a note of this.
Apache RR310 falls no short in build quality either. The finishing on the tank, the TVS logo, everything looks premium and neatly done on this bike. The instrument console is of a vertical design and is more tall than wide to keep the streamlined nature of the motorcycle intact. The Bi-LED headlamp is something which is rarely offered even in the premium class motorcycles.
Verdict: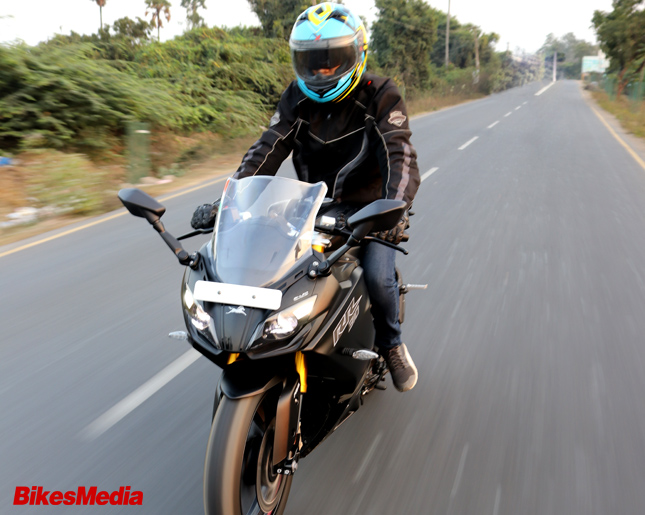 Ninja 400 is a great bike, it has a twin cylinder engine which is perfect for riding long and hard on Indian roads but when you compare the capabilities of this bike with the Apache RR 310 then it is not so much. Only the highway is the place where the Apache falls short in a fight with the Ninja 400 but when you consider city riding, both of them perform just the same.
If your riding includes more than 60% of long tours, then consider Ninja 400 otherwise Apache RR310 takes the cake in overall versatility.
By:
Yetnesh Dubey