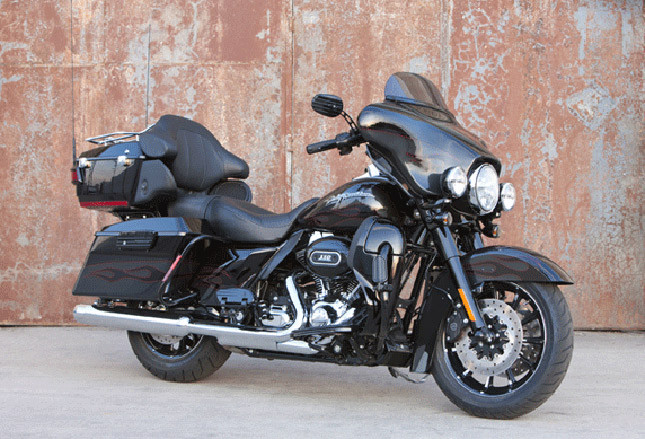 People often get advised on getting a Teflon coat done on their vehicles. Some say it gives the vehicle a gloss finish, some say it is like a sunscreen lotion that protects the vehicle's paint, some even say that it is enough if you use it once in a while and one need not repaint the vehicle. This article is intended to familiarise the readers about Teflon Coating & its merits and demerits (if any).
Needless to say, the myriad views on Teflon coating alone from various people had us excited and we wanted to learn more about the same from people involved in the manufacturing and service industry. We learnt about the product known to all as Teflon, how it is made and spent some time with one of the company personnel who does the Teflon coating at a Honda showroom.
Was the experience good or bad? Does Teflon coating do exactly as advertised? Read on to find out.
What is Teflon coating?
In layman terms, have a look at non-stick pans/cookware in your kitchen, that's Teflon coating for you! The pan doesn't stick edibles to itself like a normal pan does and is less resistant to scratches. This is what Teflon coating is all about.
Teflon was invented by DuPont Co. Its chemical name is polytetrafluoroethylene (poly-tetra-fluoro-ethylene). The Polytetrafluoroethylene or Teflon as we commonly call it, is hydrophobic/resistant to water and it acts like a protective layer to help prevent corrosion. As a lubricant, Teflon reduces friction, wear and tear on the surface it is applied on. Now that we have a basic know how on Teflon and its functioning, let us now see how it is applied on a motorcycle.
Procedure of applying Teflon coating:
The procedure of applying the Teflon coating is done in 5 steps. They are as follows: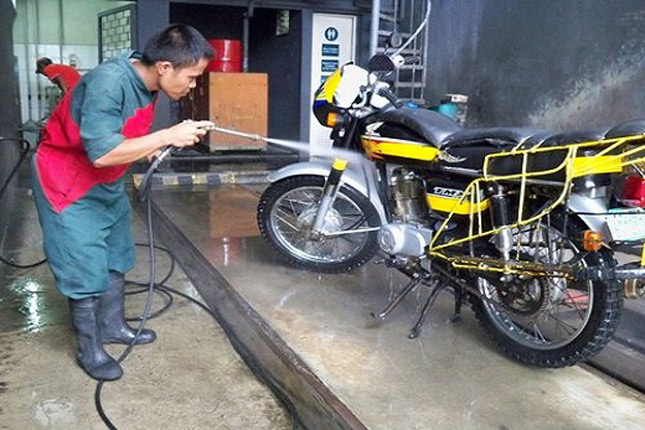 1. Water Wash:
The first and foremost thing is to give your motorcycle a thorough water wash. This is very important as it removes any dirt or grime sticking on your bike that may hinder the process of Teflon coating in the later part.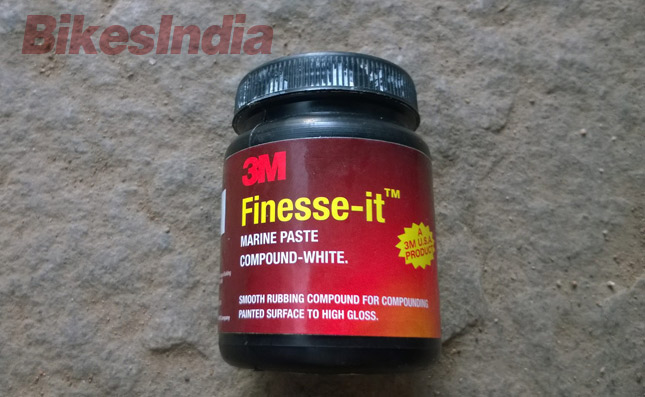 2. Rubbing:
This is another process in which they rub the areas with the rubbing compound on the painted surface of the vehicle to be Teflon coated. It can be seen in the picture below. It is during this process that small scratches on the bike will be removed.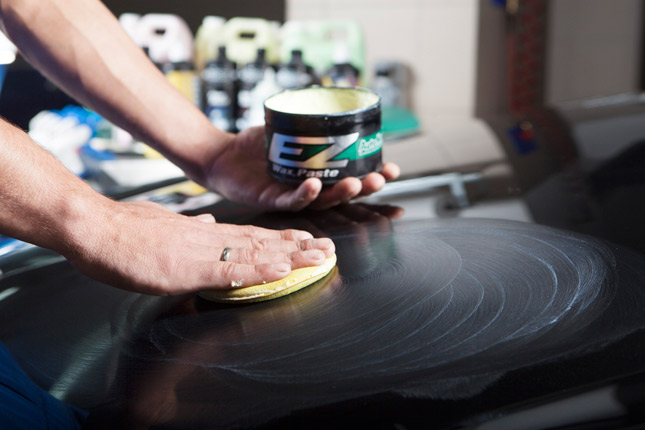 3. Glaze:
This is used to make the bike's paint shine like new. This can better visualised on an old bike that has faded a little compared to newer vehicles for obvious reasons.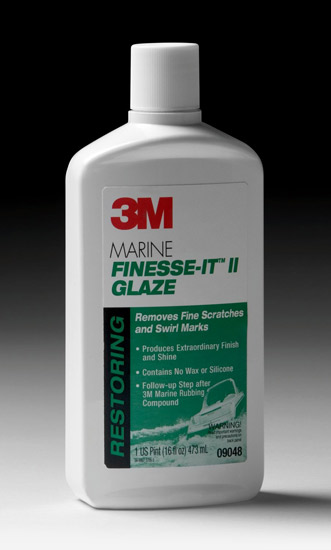 4. Wax Coating:
This is called as 'Finishing'. This is usually done to protect the coating applied in the previous steps. It is the final stage which helps preserve the coating and also give a better glossy shine.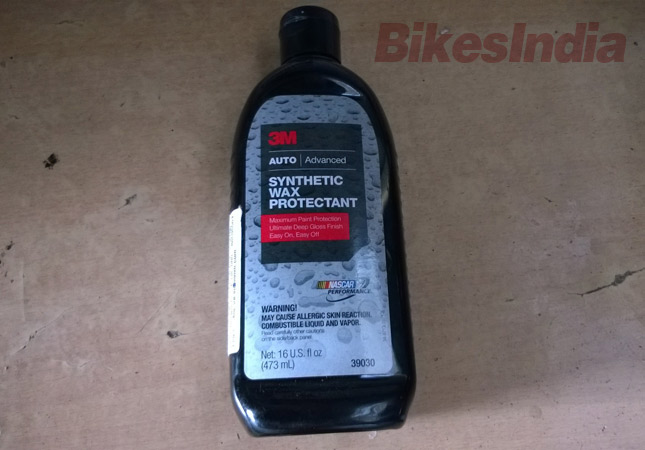 5. Dashboard:
The last stage of the Teflon coating is called the 'Dashboard'. Rings some bells? Yes, indeed the dashboard of a car. In a similar process as on a car, this process entails one apply vinyl to the areas which are made of similar materials as a typical car's dashboard; i.e. the plastic parts near the console.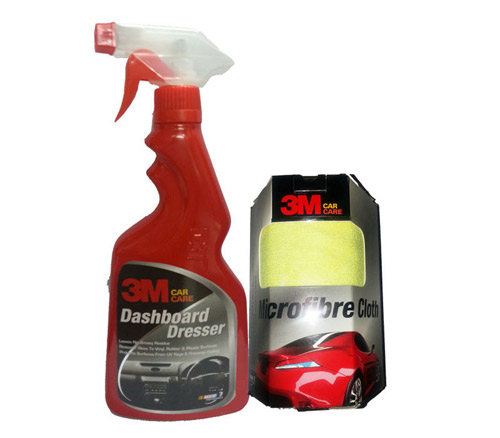 This is how it is done from end to end! Earlier some of these steps were carried out manually, but now it's completely replaced by machines thereby improving the efficiency and consistency. Service personnel use a spray gun (cyclone gun) and 3M products (most of the time) for the same.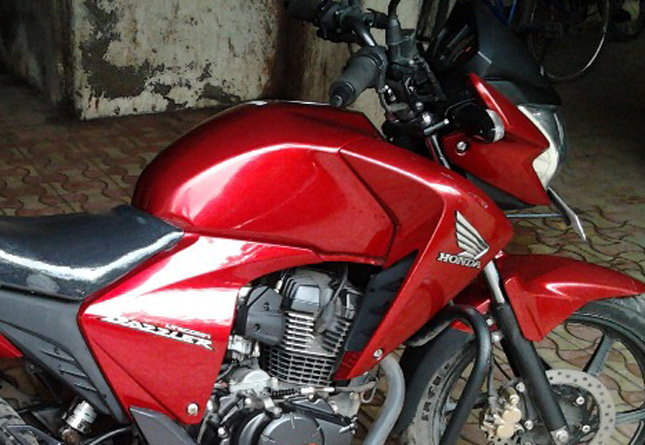 Benefits of Teflon coating
1. Minor scratches on the body are removed.
2. The bike gets a glossy finish.
3. There is no dullness on paint.
4. It can be done at home with proper tools and products. (may take a little time though!)
Demerits
1. As with all industries, one should be aware of fake products.
2. A little time consuming. It needs one to part with their vehicle for the time it spends in the workshop, but that's just me nitpicking.
Price & Warranty
It costs 350 INR at Honda showroom (Mysuru) which we feel is worth going for. Prices may vary in other showrooms/regions. Add to that, one gets a two hand polish for no extra cost and you get six months warranty.
Our Verdict:
Proper Teflon coating for sure makes a difference on your bike's looks, covers small scratches and most importantly; imparts a healthy shine.
What are you waiting for? Go ahead and get your bike a Teflon coat. If you have already done so, share with us your experience before and after having got the coat done on your bike.
By:
Rakesh Gowda