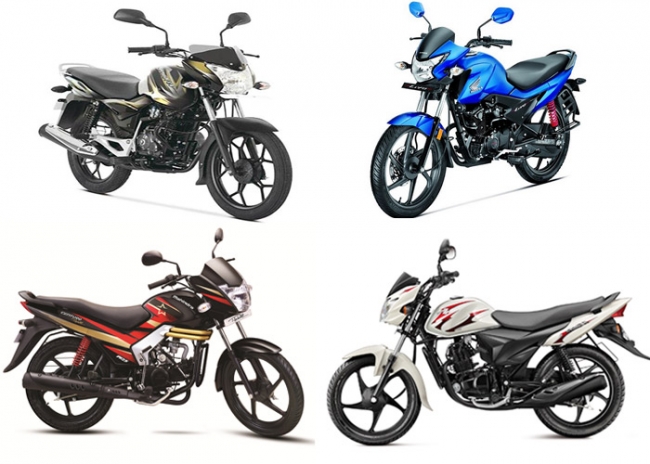 Honda launched Livo, the 110cc motorcycle in premium commuter segment probably with the intention to discontinue Honda Twister, however, we are still clueless about the step of discontinuing Honda Twister. The Honda Livo is as good looking as Honda Twister but with a bit less sporty rear. The bike is good but is it good enough to take on the competition present in market. So, lets see how this newly launched motorcycle from Honda fares against Bajaj Discover 100M, Mahindra Centuro and Suzuki Hayate.
The 100cc motorcycles are not meant for looks but the competition has gone to such a level where the manufacturers are trying to offer good looks with mileage.
Honda Livo
Honda Livo is a neat looking motorcycle which looks sporty from front due to the presence of tank scoop, sharply designed headlight and body coloured rear view mirrors but the rear resembles to Honda CB Shine which looks nice but not sporty. It is a practical motorcycle but Honda doesn't want to give a chance to point in its looks.
The bike is powered by 109cc, 2 valve air-cooled engine which gives an output of 8.25bhp and 8.63nm of torque. The engine is mated to a 4 speed transmission. The output figures are bit less when compared to Honda Twister. The power is decent for a 100cc commuter.
Mileage and Price
The mileage of this 110cc commuter from Honda is 74kmpl (claimed) with the help of HET technology from Honda but you will get around 60-62kmpl in real riding conditions. If you are ready to buy it, it will cost you Rs 52989 (Ex- Showroom, Delhi) and for the premium version with disc brake upfront you need to spend Rs 55489 (Ex-Showroom, Delhi).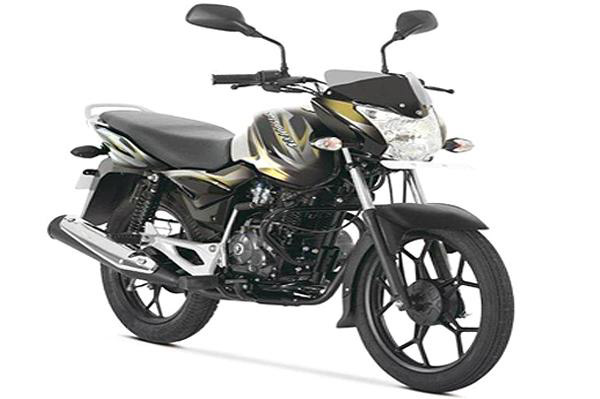 Bajaj Discover 100M
The looks and design of Discover 100 M are identical to its elder sibling Discover 125ST (now discontinued). The bike looks big in accordance to 100cc machine, thanks to the large fuel tank. The exhaust looks good and sporty. Overall its a handsome looking motorcycle.
Discover 100M has a 102cc engine which produces power of 9.3Ps and 9.0Nm of torque. This little motor has four speed gearbox with 4 valve which pulls effortlessly. It produces power which is almost equivalent to 125cc motorcycles.
Mileage and Price
It will offer you a mileage of 87kmpl (claimed) but in the real world you can expect around 70kmpl. The price of Discover 100M is Rs.50500 (ex-showroom)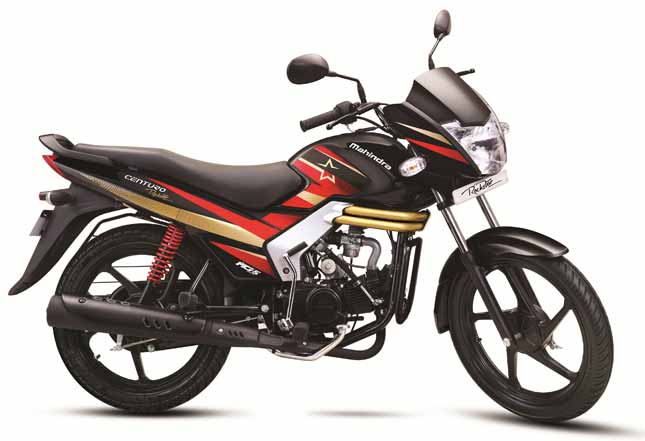 Mahindra Centuro
Mahindra Centuro is one of the most successful motorcycles from the house of Mahindra, it offers good looks with nicely designed headlight and sculpted fuel tank but we still wonder what is the use of twin golden bar placed below the tank, it has features which even higher capacity motorcycle doesn't offer like flip key, engine immobilizer, anti-theft alarm, DTE (distance to empty), Find me lamps. It is the most feature rich motorcycle in this comparison.
Mahindra Centuro has 106.7cc, 2-valve, single-cylinder engine which helps it to achieve 8.5ps of power and 8.5nm of torque. It has 4 speed gearbox. The power is good enough for a 110cc commuter but Discover 100M is class leading in this department.
Mileage and Price
The mileage of Mahindra Centuro is 85.4kmpl (claimed), you can expect 65-68 in the real world. Coming to the price, it will cost around Rs.45,500 to 51,100 (ex-showroom).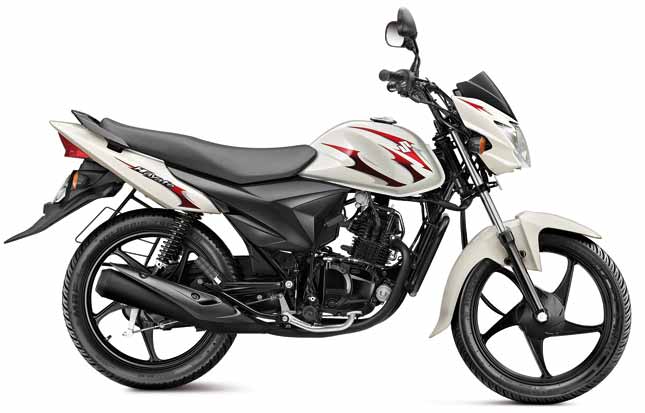 Suzuki Hayate
Suzuki Hayate is an effort by Suzuki in 100-110cc segment. The looks of the bike are simple and nice, there is nothing to talk too much about its looks but the colour combination makes it look appealing. The exhaust looks nice but the design of headlight is a topic of controversy. It will attract middle aged buyers for their commutering needs.
Suzuki Hayate is powered by 112cc, 2valve, air-cooled, single-cylinder engine that churns out 8.3bhp of power and 8.8Nm of torque. It is mated to a four-speed gearbox. The power of the motorcycle is almost equivalent to its competitors except Discover 100M.
Mileage and Price
It will offer you a mileage of 69kmpl (claimed) but you can expect it to return around 60kmpl. The price of Suzuki Hayate is Rs.44,356(Ex-Showroom).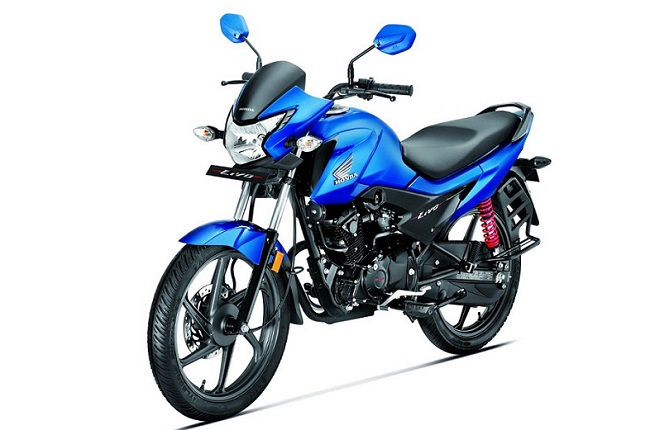 Conclusion
All the four bikes in this comparison is equally good but it totally depends upon what you need?
Honda Livo- if you want a reliable Honda engine.
Discover 100M- If you want power with value for money
Mahindra Centuro- feature loaded with value for money
Suzuki Hayate- a decent motorcycle with a proven engine.
By:
Shafqat