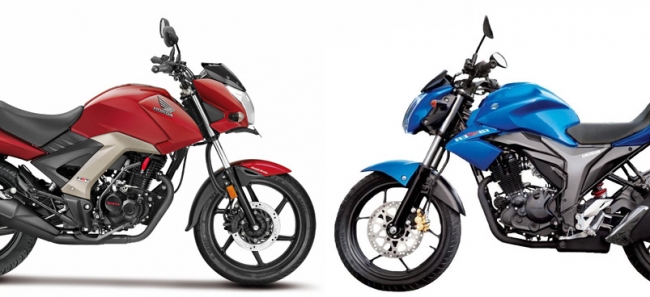 When we talk about bikes in India, the most famous segment is 150cc and we all know why, but still let me tell you, 150cc bikes are sporty, offers power and most importantly gives decent mileage. When you go out in the market to buy a 150cc motorcycle , there are a lot of options but today we have decided to make your decision more easy, previously we have done
comparison between Suzuki Gixxer and Yamaha FZ-S Fi V2.0
but as Honda doesn't want them to enjoy the piece of cake alone, Honda joined them with CB Unicorn 160. So if you are confused between Honda CB Unicorn 160 and Suzuki Gixxer, we are always there to help you.
Styling: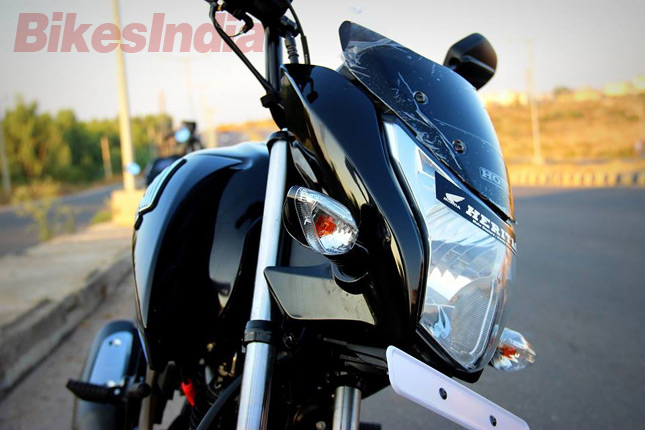 New Unicorn is a good looking 160 cc bike from Honda, the bike looks neat but there is nothing extraordinary which will amaze you. The bike is good for those people who want a sporty commuter but with simple design unlike Suzuki Gixxer and FZ-S V2.0 which looks a lot sportier. The fully digital meter, the front cowl, the headlight, the sporty exhaust all looks neat and in place. Maybe Honda wanted to keep the 160cc version as simple as its 150cc sibling.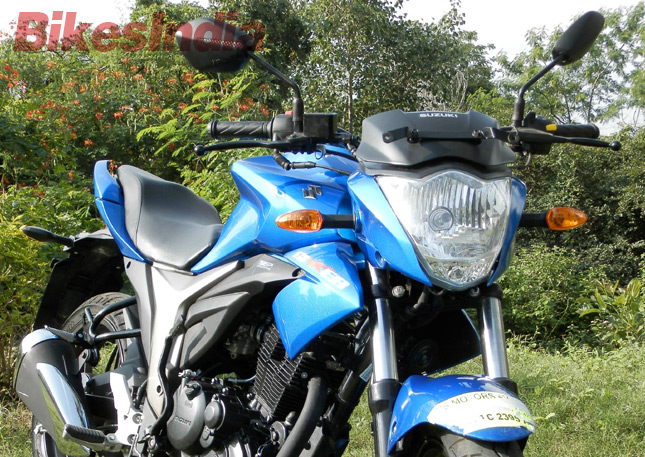 Lets come to the styling of Gixxer, The styling and looks of this bike is so good that you will fall in love with it. Suzuki has done a commendable job, it looks really cool and will grab a lot of attention. The bike has beefy front fork and the headlight is positioned lower and is triangular in shape. The bike looks big and it looks great from every angle you look at it, it has a beefy rear. Now the most amazing thing in this bike is its exhaust, the twin port exhaust looks great , and yes it not only looks great, it sounds great too. So hats off to Gixxer in terms of styling.
Instrument Cluster And Switch Gears: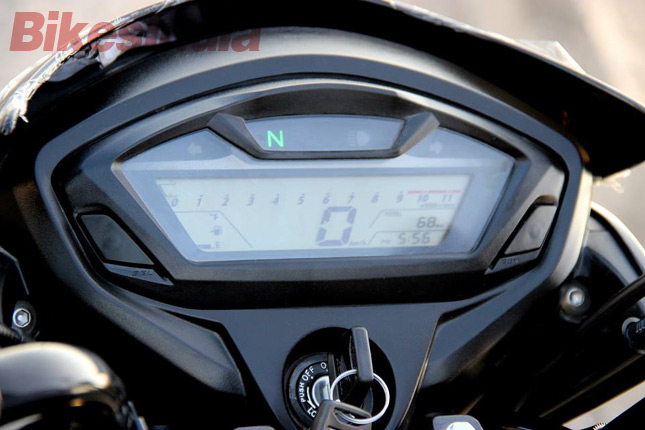 Both the bikes are blessed with fully digital instrument cluster which looks upmarket, Instrument cluster must show a lot of information rather than just looking cool. The instrument console on Unicorn 160 displays fuel meter, odometer, twin trip meters, clock, tachometer and speedometer on the other hand the The fully digital console on Gixxer displays Odometer, Fuel Gauge, Digital clock, Trip meter and Gear shift indicator which is absent in Unicorn 160.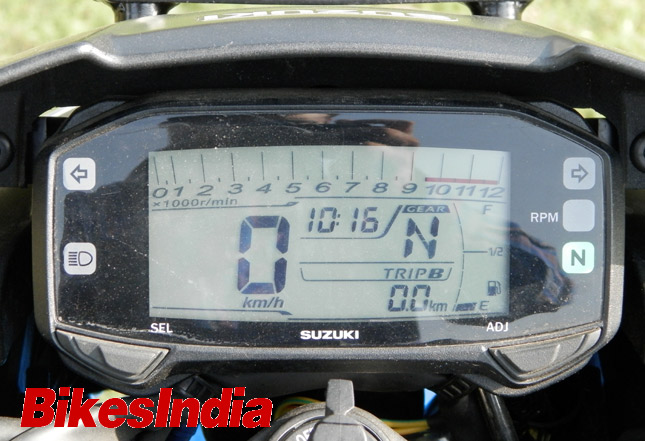 The switches present in Gixxer are of good quality plastic and both the bikes comes with Engine kill switch and Pass Beam flasher with other regular switches. Both the bikes have almost every important switches present on board, but Unicorn 160 disappoints us with the switchgear which does not feels great, Honda must have put a better switchgear to suit the bike. Gixxer again wins here with the help of added feature like gear shift indicator and better quality switchgear.
Ergonomics: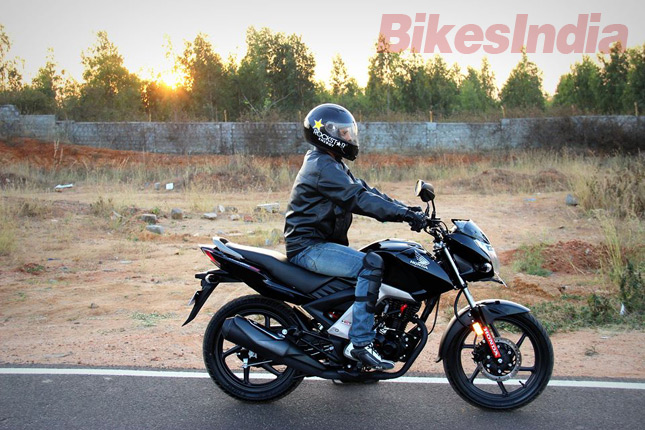 The sitting position of Unicorn 160 is upright and the foot pegs are set forward which offers great comfort to the rider. The seat of the bike is long enough to provide comfort to the pillion too. The height of the bike is good for both tall and short riders.
On the other hand, Gixxer has a sitting position which is sportier and aggressive too, thanks to its shorter and flat handle bar and rear set foot pegs as compare to Unicorn 160. Gixxer also has single seat like Unicorn 160 but the former is more comfortable for the pillion, the space for pillion is less in Gixxer. So in this department Gixxer is sportier than Unicorn 160 whereas Unicorn 160 is more comfortable than Gixxer.
Performance And Gearbox: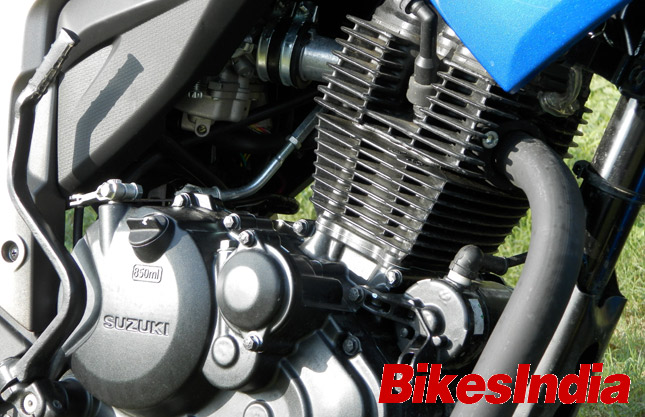 Honda Unicorn 160 has 162.71cc engine producing 14.7 Ps @ 8000 rpm and 14.61 Nm @ 6000 rpm. The gearing of Unicorn 160 is slightly taller. The acceleration of the bike is good and produces more power and torque than the previous model.
Suzuki Gixxer is equipped with 154.9cc four-stroke carburated engine which produces 14.8 Ps @ 8000 rpm of power and a peak torque of 14 Nm @ 6,000 rpm. Gixxer also has enough power and torque.
Both the bikes are neck to neck in terms of performance, Unicorn 160 accelerates little faster than Gixxer but Gixxer has a top speed more than Unicorn, and not to forget the engine grunt of the Gixxer is sweeter than Unicorn's. These two bikes have the one of quickest 150cc engines in their segment that you can buy right now.
Riding Dynamics: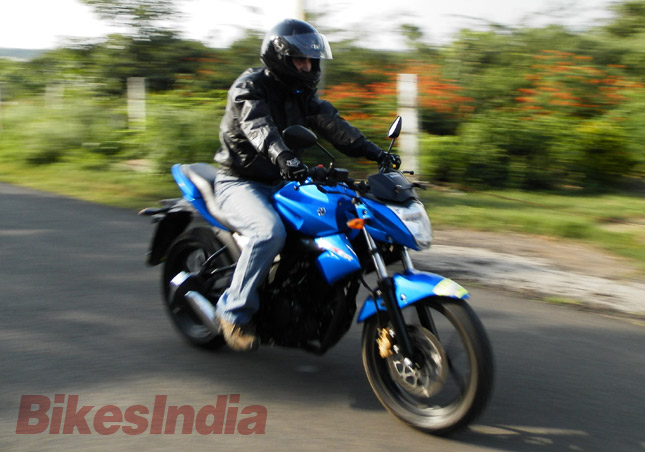 The riding dynamics of Honda Unicorn 160 feels more mature and comfortable, while the riding dynamics of Gixxer is sportier and is a street fighter. Gixxer is a fun to ride motorcycle and has better cornering abilities. Both the bikes are installed with tubeless tyres. Unicorn 160 comes with Zapper-FQ tyres while Gixxer has meatier MRF Zapper.
In terms of braking both the bikes have front disc brakes while the rear has drum brake and both don't get disc brakes at the rear even as an option, although the Gixxer offers better braking than the non-CBS variant of Unicorn 160. Honda Unicorn 160 comes with hydraulic-telescopic front suspension and rear suspension of the bike is spring-loaded hydraulic (mono-shock). Whereas, Gixxer also comes with Telescopic Shock absorbers at front but they are more beefier than Unicorn's and Gixxer also equipped with 7-steps adjustable Monoshock absorbers at rear.
Price And Mileage: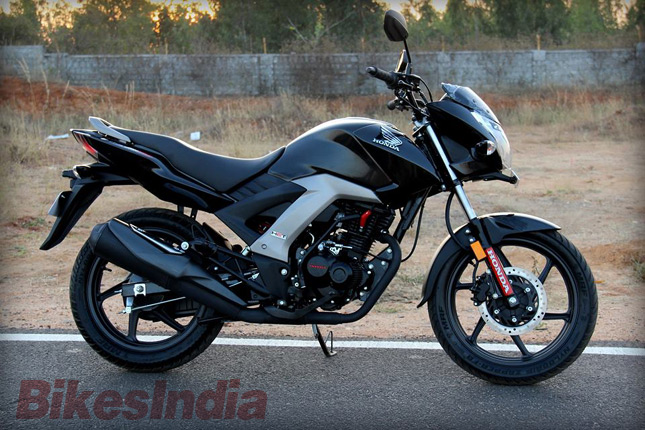 Honda Unicorn 160 manages to return better fuel economy with the help of HET technology, while Suzuki Gixxer is also equipped with similar kind of technology called SEP responsible for good mileage but Honda manages to return slightly better fuel economy than Gixxer. So Honda Unicorn 160 beats Suzuki Gixxer in terms of mileage thanks to HET technology offered by Honda.
The price of Honda Unicorn 160 is RS 87,210 (without CBS) and Rs 93,196 (with CBS) while Suzuki Gixxer is priced at Rs 88,022 (All prices are OTR Mumbai)
Conclusion: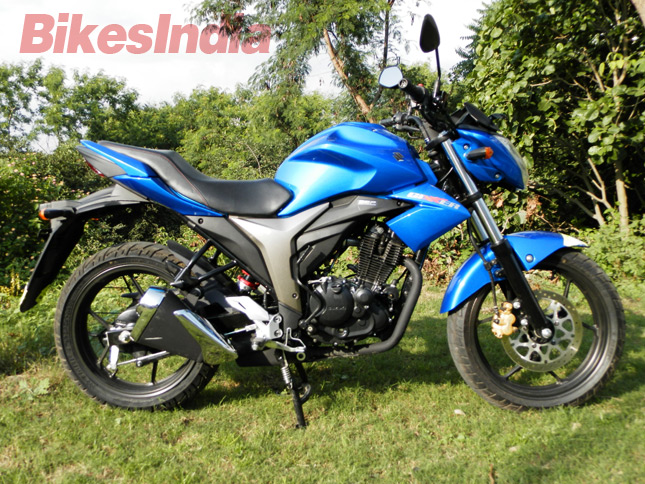 Honda CB Unicorn 160 is a whole better bike than its 150cc sibling but it still fails to beat Suzuki Gixxer. Gixxer offers almost everything better than Unicorn 160. Young bikers will love Gixxer while people who prefer descent looks and sober styling will go for Unicorn 160.
By:
Shafqat