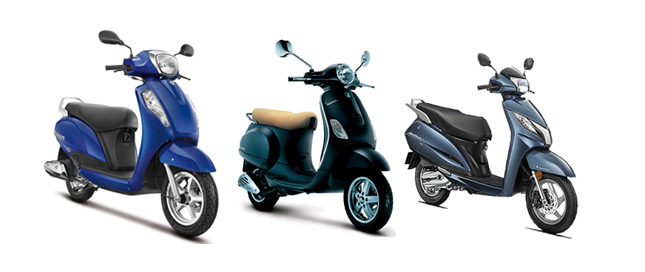 The comparison game might sound cool speaking about specifications, what is good what is not. But we need to make an important statement that all of the comparison scooters had made entry into the market at the right time. This is the reason why they all were a hit to an extent, but unlike Activa which is rolling out still in large number, Vespa 125 had limited success. Now let us take you through the comparison between the 125 cc segment scooter with specifications and overview.
Though majority of the market looks at mileage driven scooters there has been slight improvement in powerful 125cc scooters. Suzuki has recently unveiled brand new Access 125 which will replace the previous gen Access. Let us see how the new vehicle goes head on with Activa 125 and Vespa 125.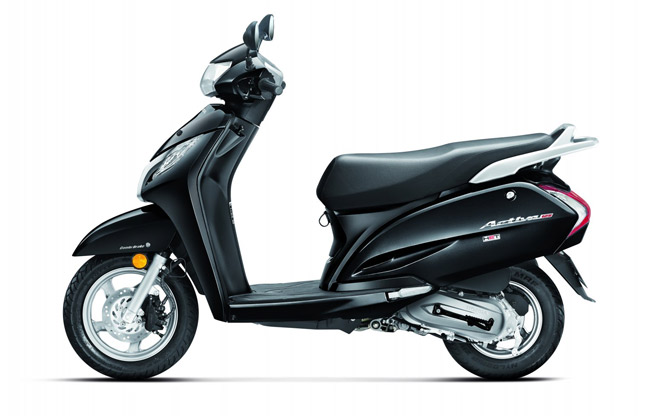 Engine & Performance:
The cubic capacity of all 3 scooters are almost same, the scooters are air-cooled, 4-stroke petrol engines, while the power outputs differ from each other. While new Access 125 has its mid range power output slightly above Activa 125 and below Vespa LX 125. The Access 125 produces 8.6bhp @7000 rpm, Activa 125 produces 8.48bhp @6500 rpm while Vespa makes to top of the chart with 10 bhp @7500 rpm. We can easily get to know when the power kicks in at high end by these numbers. All 3 scooters transmit power to the rear wheel via CVT transmission.
The Vespa 125 is clearly the most powerful machine among the trio but it also commands hefty premium for it. The Vespa 125 belongs to premium class auto scooter equipped with features like Monocoque body, virtually has no competition.
On the other hand the Honda Activa 125 comes equipped with reliable and butter smooth Honda engine, which is fairly powerful and extremely smooth in nature. Honda has played this card at the very right time when Suzuki introduced itself once again in the Indian automobile market with their 125cc duos Access and Swish.
Now after fairly long time Suzuki has upgraded one of their flagship products from their respective segment- Access 125. The new Suzuki Access 125 is featured with improved 125cc SEP engine which is claimed to be best in both worlds- Mileage and Performance. The new Access comes ahead in terms of performance and also power to weight ratio when compared to Honda Activa 125.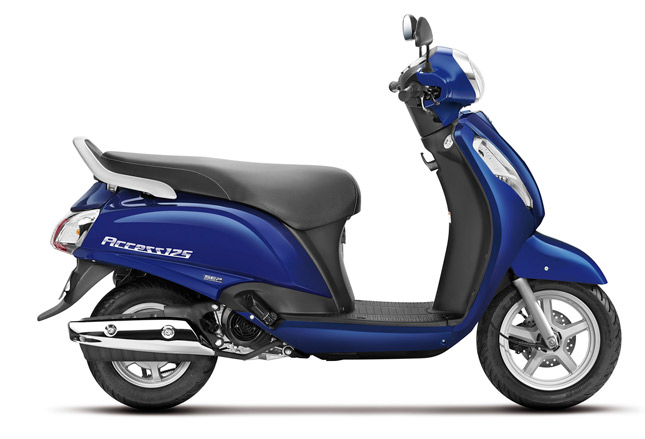 Design & Style:
The 2016 Suzuki Access 125 has made noticeable difference through its face lift, angular headlight, Chrome trim body, taillights with LED brake lights, revised side panels and yes it does look a bit retro.
However, the Honda Activa 125 has made front design attractive and difference can be made between its 110 cc sibling. The all new meter console and integrated trip meter along with small digital display of Activa 125 makes it stand out among the competition.
While the Vespa keeps a retro look and arguably the nicer looking 125 cc scooter. The aircraft inspired "Monocoque" lightweight body of Vespa 125 makes it a premium product in its segment. The Vespa carries all styling elements of its Italian pedigree, neat instrument display and quality switchgear are among few features to name.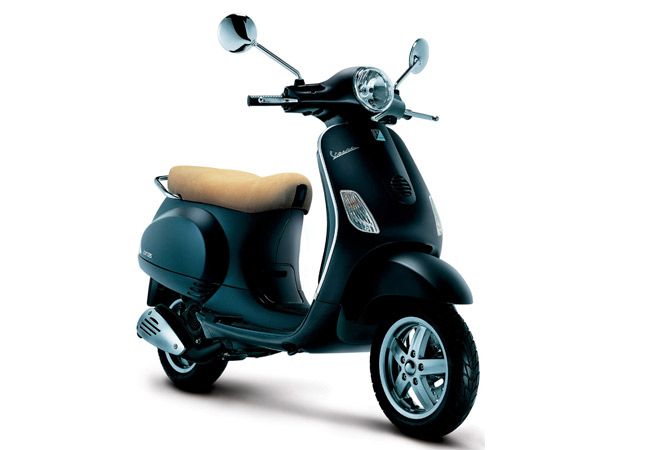 Features & Dimension:
The overall length, width and height varies in all the 3 scooters and they are as follows:

The Honda Activa 125 when launched it was touted as one of the most feature rich scooters in India. It is suspended on front telescopic fork and also featured with optional front disc brake and alloy wheels. The tyres on board are tubeless and they come as standard feature.
The new Suzuki Access 125 is featured with largest seat and under seat space in its segment. Similar to the competition the Access 125 is also equipped with front telescopic suspension and optional front disc brake. Bigger alloy wheels come optional with disc brake version whereas tubeless tyres come standard.
The foot board of new Access 125 is claimed to be the broadest in the segment whereas there is provision of small pocket given on the front dash to keep small things in it. The under seat capacity of new Access 125 is also largest in the segment and it has optional DC charger.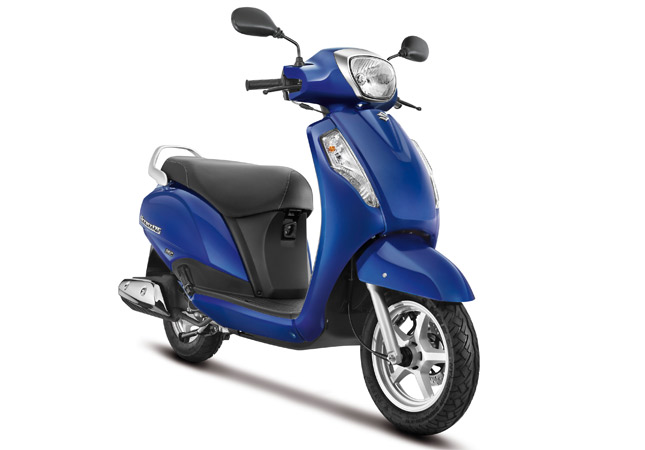 Price & Verdict:
On the price figure, the Honda Activa 125 is fixed at Rs 55,689 (ex-showroom, Delhi) for the drum variant and Rs 61,857 (ex-showroom, Delhi) for the disc variant. Vespa LX125 is priced at 67,462 (ex-showroom, Delhi) and the new Suzuki Access 125 is evaluated cheapest of the three at Rs 53,887 (ex-showroom, Delhi) for the drum variant.
By:
Rakshit Shastry