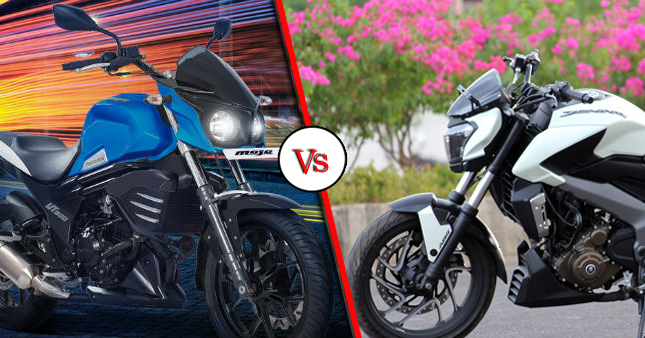 Mahindra has released the stripped down version of their Flagship motorcycle and named it as Mojo UT 300. According to the company, it's a do it all motorcycle, with peppy performance in the city and out on the highway as well. The best part is that, now its Rs 20,000 cheaper than the original Mojo. Will these changes finally be enough for the bike to compete in the fast emerging 300-400 cc segment? The best way to find out is to compare it with the most value for money motorcycle in this range, the Bajaj Dominar 400. Let's begin.
Engine and performance:
Mahindra Mojo UT 300 has a carburated 294 cc liquid cooled single cylinder engine which produces 22.8 BHP of power @ 7500 RPM and 25.2 NM of torque @ 5500 RPM. Dominar 400 has a fuel injected liquid cooled 375cc single cylinder engine, which makes 35 BHP of power @8000 RPM and 35 NM of torque
[email protected]
RPM. Being the higher capacity bike, Dominar wins in terms of power and torque. The Mojo UT 300 could have won in terms of performance if its power to weight ratio wasn't distorted so much. As, even after stripping down from its cousin the original Mahindra Mojo, UT 300 weighs only 2 kg less but makes 5 BHP less. Dominar also gets a Slipper Clutch for seamless downshifts which is absent in UT 300.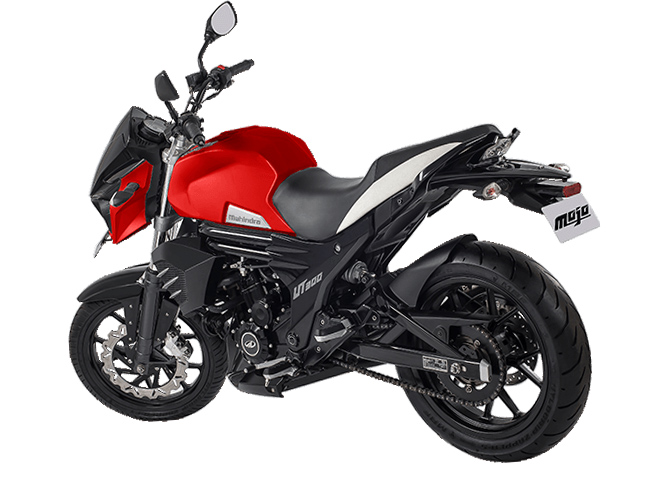 Brakes and Suspension:
The Mahindra Mojo UT 300 has petal disc brakes with better heat dissipation but lacks an ABS. Dominar has regular disc brakes with BYBRE calipers and a twin channel ABS system. In short, UT 300 theoretically has better brakes but lacks the safety feature to make them useful in emergency situation on the other hand Dominar has a perfect braking system. Talking about the suspension both bikes have the same setup, with a telescopic fork at the front and a monoshock suspension at the back.
Touring capabilities: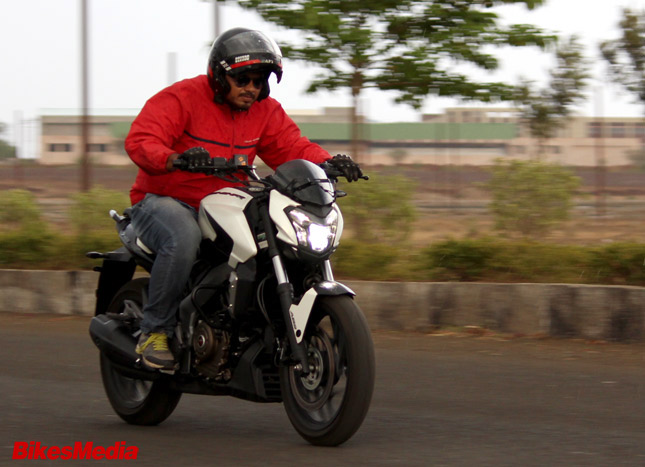 With its high power to weight Ratio, Dominar wins in terms of highway performance but UT 300 scores big with a 21-litre fuel tank and better mileage figures. Dominar's engine can breathe and operate easily even at an altitude of 18380 feet above sea level. Recently Mahindra did a promotional ride for Mojo UT 300 to display its touring abilities. It was ridden by the rider, Hemant Singh Bisht and he rode it all all the way to Umlinga which is 19,300 feet above sea level. So its safe to say that UT300's touring capabilities are at par with Dominar 400's.
The Mojo UT 300 has a halogen headlight at the front and a LED light at the rear. Dominar 400 has an LED ultra-bright unit at the front and LED strip taillights. UT 300 and Dominar 400 both find themselves on the heavier side of the scale as they both weigh around 180 kg. Both have sports cruiser styling, a large tank, straight handlebars and backlit switches.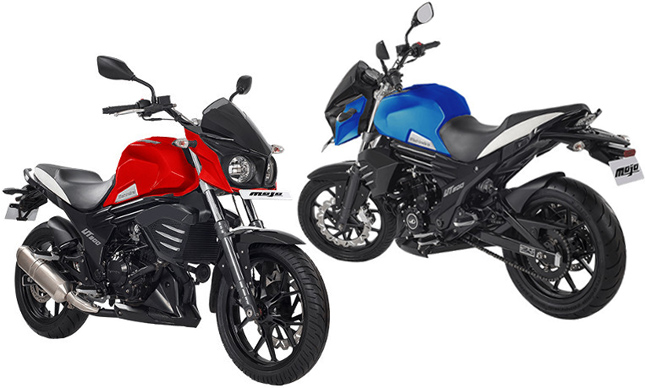 Even after shedding loads of high spec features, Mojo UT 300 costs just as much as Dominar 400. Comparing just the specs can never actually reveal which bike is better than the other because there are a million other factors which make a motorcycle a perfect one. I am telling you this because what I did above isn't just a simple spec rundown of both the bikes but how the UT 300 would actually perform in the real world. It's a simple machine with a basic set of equipment compared to its competitors. The same strategy worked for Kawasaki Z900, maybe it can work for Mahindra UT 300 as well. But for now, Dominar 400 was and still is the best bang for buck bike which you can buy.
By:
Yetnesh Dubey