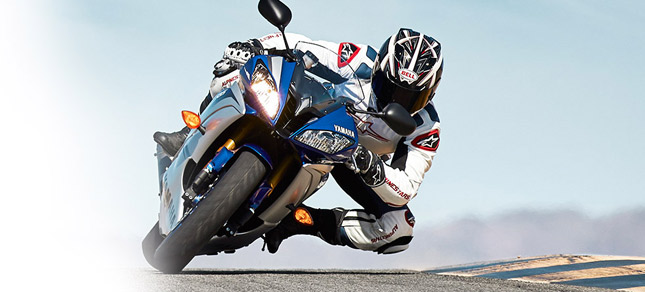 For all of you who have seen or ridden or are riding the newer generation R series Yamaha bikes like the R15, R6, R1, etc.; the bike has the mention of a word on the body "Deltabox". Trust me in the beginning everyone thought including me that it is a box which is giving the measly 150cc R15 the grunt and power to make it a true track machine.
But some more pondering and research later it was made abundantly clear to me that the word actually means the frame used for the bike. Deltabox is a frame for the motorcycle chassis just like Trellis, Diamond, Perimeter, etc. It is true that this frame style is seem majority in only Yamaha bikes, but then again they use it because they have developed it after all and secondly because it is really good in case of performance machines.
The Deltabox frame gets the name from the shape that is takes. The frame is of a triangular characteristic and hence the name Delta because of the triangle Greek symbol. The Deltabox frame is made using the controlled flow dye cast aluminum method where the joints in the frame were made according to the stress points. The points of extreme stress were given thick joints while the points of low stress were given thin joints. This made it possible to keep the frame of the bike really light and plus with aluminum as the metal used, it was strong and yet lighter by almost 40% than the conventional steel frames.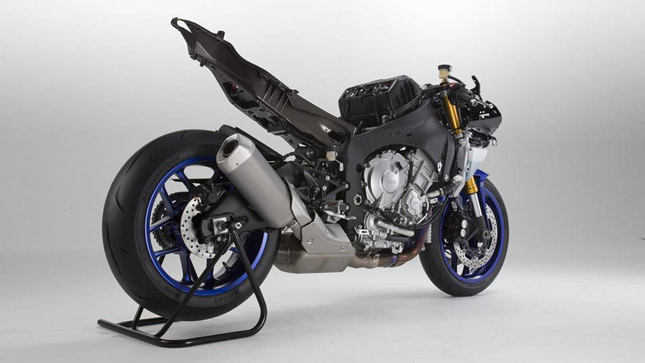 The Deltabox frame has the steering head and pivot point connected in an absolute straight line which allows for perfect handling at high speeds in a straight line and yet helps extensively to control the bike in corners. The entire setup of the frame with the swingarm is highly efficient and not to mention light and rigid. This has made possible for the bike's weight along with the fairing to clock less than 130-140 kilograms dry. Now that is some numbers to be proud of.
The advantages that this gave to the bike in turn were a higher power to weight ratio. Plus the handling of the bike was really good on the straights and in the corners where the bike held its line. Add to that the smaller weight means the overall momentum to be stopped being low the braking capability also became a lot more efficient.
All in all Yamaha made a good choice to develop and go for the Deltabox frame in its bikes. It would have had been a lot more fun if they introduced them even in the regular sports commuter series of FZs but for now we will to enjoy them on the racing machines only.
By:
Pratik Patole