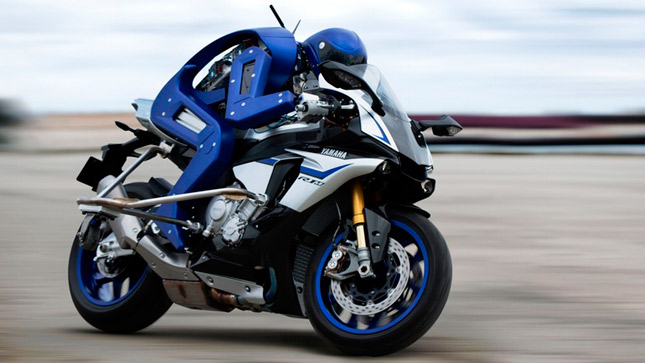 Yamaha recently came up with an unique idea of having a robot that can actually ride a bike and boy it was not long until it was finally unveiled. First showcased at the Tokyo Motorshow, the humanoid motorcycle-riding robot named as Motobot is an engineering marvel that is capable of riding a motorcycle, as seen in the video below, the Motobot actually riding a stock Yamaha R1M. Its goal? To beat the 9 times MotoGP World Champion, Valentino Rossi's lap times on the track.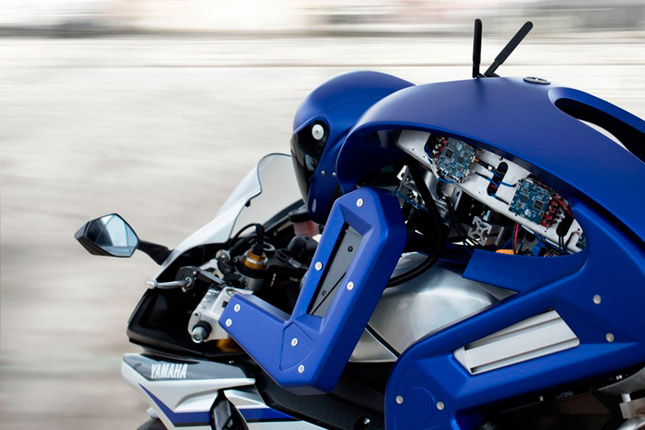 Yamaha Engineers are working hard on this robot so as to make this autonomous, a robot that can actually sit on a motorcycle and ride it at 200kph, control the throttle, brake lever, clutch, transmission and steer the motorcycle.
The Motobot is designed to approach riding a proper motorcycle (a stock motorcycle to be precise). Yamaha said that the end goal of Motobot is "to become capable of competing against Valentino Rossi's lap times around a track".
The technology used in the creation of the Motobot, however, is not just limited to beat Rossi's lap times around the track but also to be used in the future development of Yamaha's products, thus creating a safer and better performing motorcycles and also coming up with more of such robots.
In the video above, you can see Motobot saying "I am Motobot, I was created to surpass you" to the nine times world champion and further stating "I am improving my skills every day but I am not sure I could even beat the five-year-old you. Perhaps if I learn everything about you, I will be able to catch up".
Though not much information has been shared at present, Yamaha did confirm that in the future, it'll be incorporating additional sensors (as presently it has six mechanisms that operates steering, throttle, front brake, rear brake, clutch and gear), high-precision GPS as well as adding machine learning capabilities so that Motobot can make it's own decision.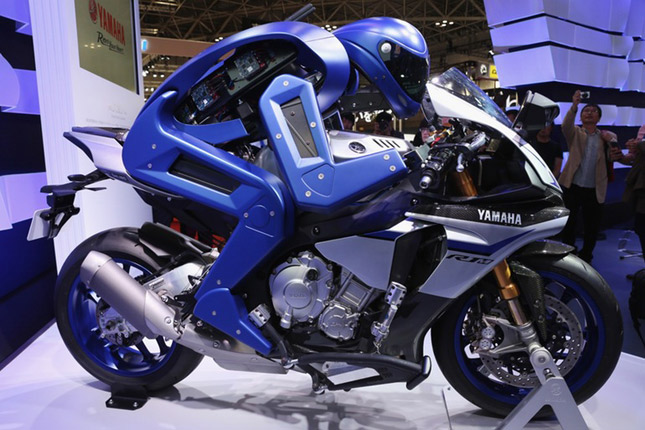 This sure is something unique as well as futuristic way of thinking by Yamaha to come up with such a bike. May be we can see more of these coming out in the future and actually beating Rossi's lap records on the track. Tell us what do you think about Yamaha's Motobot.
By:
Rakesh Gowda