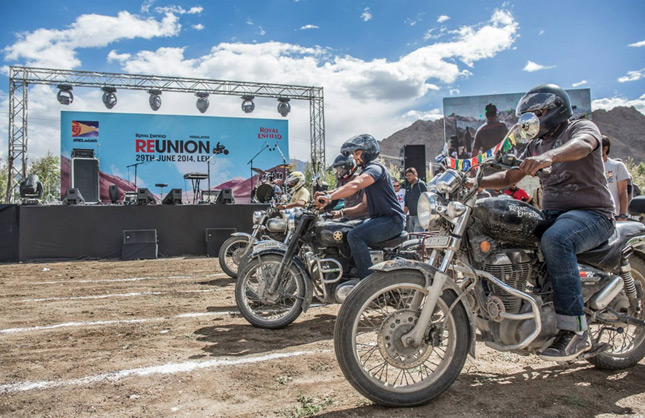 This beautiful world and everything in it is an incredibly well coordinated system of things. Winters recede, summers precede, spring takes over and in comes autumn, all in a seamless transition, a flow.
The dictionary defines flow as : a steady, continuous stream.
Likewise, riding a motorcycle involves a lot of movements which need a lot of coordination and control. Take MotoGP riders for example, they ride very smoothly, every maneuver, every gear shift and every corner is executed in one smooth movement– in a flow. To enjoy motorcycling to it`s fullest all the movements, gear changes, braking, etc. must be so executed that they appear to be one continuous stream of things, in other words, a flow.
Let`s start with Friction Point and Throttle Control. As simple as these may sound, these 2 skills form the basis of every other skill, yet are often over looked. Let us define a few terms first:
Friction Point : The zone of the clutch where it just starts to engage with the engine and the power starts to reach to the wheel. At this point, the clutch is neither fully engaged, nor fully dis-engaged.

Idle Speed : The minimum R.P.M. at which the engine can run. It is 1000 – 1300 revolutions for most motorcycles, at optimum running temperatures. It can be more or less depending on the state of engine tune and engine oil temperature.

Clutch : Motorcycles have manually controlled clutches, so the friction point can be manipulated. Automatic scooters have centrifugal clutches, which are controlled by engine R.P.M., not manually, so their friction point cannot be controlled individually.

At idle R.P.M., the motorcycle will run at the fixed minimum speed it is designed to run. It cannot go lower than that without stalling the engine because the power produced at that R.P.M. will not allow the speed to fall, unless the clutch is dis–engaged. Now, imagine the following 4 situations :
1) Morning parking lot maneuvers
2) Crawling traffic
3) Finding a parking space in a shopping mall
4) Slow speed riding competition
In all the 4 situations, one has to often ride much slower than usual, almost at walking speeds. At such speeds, to prevent the engine from stalling and still not drag your foot or duck walk no matter how heavy your motorcycle is, use the clutch friction point along with partial throttle and light rear brake. The rear brake is for stability, DO NOT use the front brake as you will risk tipping over. The friction point will ensure that the engine does not stall. This needs coordination and practice.
So, the next time you go to the mall, you won`t need to foot drag. Instead, sit calmly on your bike, manipulate the throttle and friction point, keep your foot on the rear brake while feathering it and watch the magical balance of your motorcycle. It does not matter whether you ride a light motorcycle or a very heavy one. The basics always remain the same. The idea is to balance your motorcycle using only the friction point, throttle and rear brake without keeping your foot down.
If you feel nervous then first try it out on a bicycle. Use your pedals and rear brake to balance it at incredibly low speeds. Soon it will become second nature !
Picture source:
Gaadi.com
By:
Vikram Malhotra