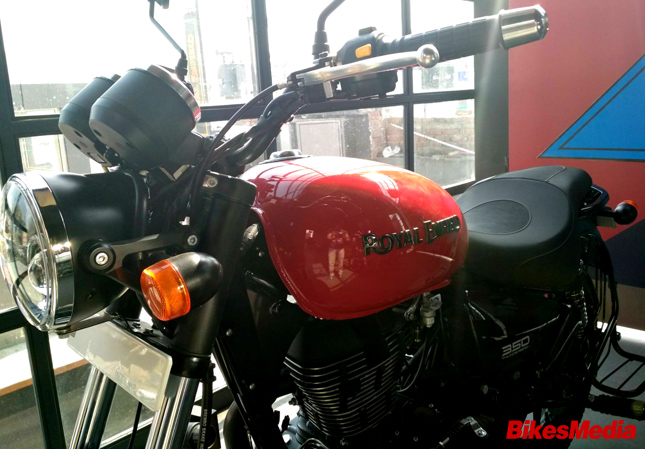 One of my friends bought a new Royal Enfield Classic 350 BS4 recently. I was also there with him as he had urged me to take care to not let anyone rip him off in the name of accessories or "extra charges". After waiting for 2 hours, let me repeat, after waiting for 2 gruesome hours we got our bike delivered. Apparently, it wasn't the preparation of bike which took so much time; it was all the confusion in the showroom. Anyways, showroom services are a talk of another time; let's get back to the bike.
When my friend was finally handed over the key, a mechanic ran him through a list of Do's and Don't. One point among that list was
"Don't fill the tank to its neck"
. I mean there's no fuel meter, how else do you want people to fill up their classic 350's. Anyways, it got my friend worried and me writing this article. Let's talk about the issue of stalling/missing in BS4 engines.
Let me first tell you what happens if you fill your tank up to the brim with your BS4 motorcycle. When I talk about brim, I am talking about all the way up to the top of the fuel tank. The bike will start stalling and will eventually come to a stop. This happens because all the BS4 vehicles have airtight fuel tanks and they don't allow any fuel vapours to escape through the lid. Instead, the vapours have just one escape route which is through a charcoal canister of
EVAP System
. It further recirculates the fuel in order to avoid any wastage. The whole concept of BS4 is to avoid any sort of wastage and this process comes in handy.
RELATED ARTICLE: Utility Of Motorcycle Breather Hose Explained
But this seems more like an inconvenience than an environment-friendly process. To this, on further inquiry with the RE officials, it was made clear that not every fuel out there is BS4 compliant. If you're suffering from the problem of missing then you're still using or rather the petrol pump you're visiting, is still using BS3 fuel (So, it's a matter of Incompatibility between BS4 engines and the non BS4 fuel).
The BS4 fuel on the market is only the 95 Octane, which is another compound entirely. Don't confuse extra Premium or Speed fuel as BS4 compliant fuel, its the high Octane figure of the fuel that matters. The BS4 fuel is more filtered and easier to burn. Most importantly there is no vapour formation inside the fuel tank if you're using BS4 fuel.
RELATED ARTICLE: Effects Of High Octane Fuel On Motorcycle Performance
The solution is simple; you can fill your tank up to the brim using BS4 fuel and stop worrying about this problem. Bharat Petroleum dispenses 97 octane fuels, which is of the highest quality and can easily be found in Delhi in the following areas:
• Rajouri garden
• Chanakya Puri
• Lajpat Nagar
• Airport
• South Ex
That's all for today, remember to use quality fuel in your motorcycles and you will be fine. For everything related to Motorcycles stay tuned to Bikesmedia.
By:
Yetnesh Dubey