Among all the commotion across two-wheeler industry in India we have almost forgotten about the beloved street fighter from Yamaha, the FZ 2.0. Which single-handedly secured company's foothold in the Indian market. This bike is still selling in good numbers despite all the competition surrounding it. Yamaha FZ 2.0 managed a sales of around 17,812 units in February 2018, while the company's flagship scooter, Fascino pulled in 12,908 units only. Since FZ 2.0 is now surrounded by fierce competition from motorcycles like TVS Apache RTR 160 4V and Pulsar 160 NS, it'd be better to see what kind of chance does Yamaha FZ 2.0 has. So, should you buy a Yamaha FZ 2.0 in 2018? Let's look at 5 reasons why-
Ultra Refined Engine: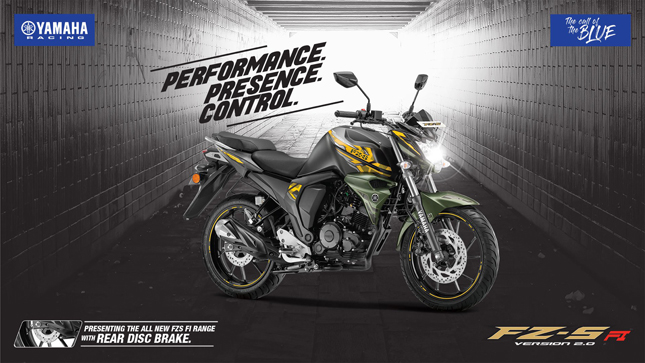 No one can challenge the precision of Japanese and same is the case in Yamaha FZ 2.0. The bike is supremely refined and despite having a power figure of only 13.2 PS, it can cruise around 90 km/h all day without feeling stressed. The engine of the motorcycle feels at home near the redline. The fueling is precise and throttle response is the exact opposite of blunt. The Engine lacks a low-end punch which some of its competitors like Suzuki Gixxer and Apache have. FZ also has a less top speed than every one of its competitors due to low power generated by the engine.
Easy To Maneuver:
The weight of the bike is just 132 kg, which is way less than it's competition. the bike which comes close to this weight category is Suzuki Gixxer which weighs around 135 kg. Despite being such a lightweight motorcycle the FZ 2.0 feels planted at higher speeds on the highway. It is also very maneuverable in city traffic. The straight handlebar and upright seating position allow the rider to ride for long without getting tired.
Good Fuel Efficiency:
The Motorcycle produces low power and has a 150 cc Fuel injected engine, all these factors aid the bike to achieve a mileage figure of around 45-50 km/l. The way in which Petrol prices are rising, it makes sense to own such a bike which looks good, performs well and returns good fuel efficiency.
Excellent Ride Quality: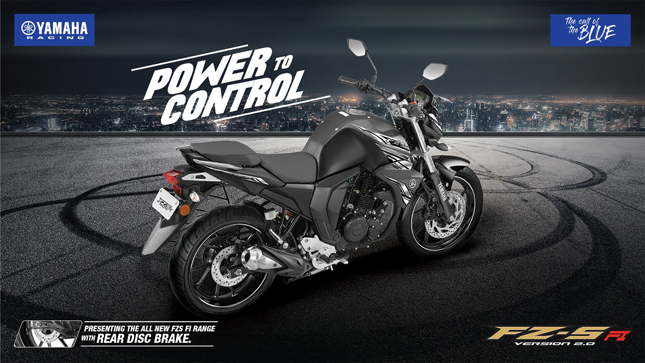 Yamaha FZ V2.0 has very good suspensions which are a bit deviated towards the softer side. Although they provide enough stiffness in the corners, they can very well take on any pothole that bike comes across. At the front, we have 41 mm right side up forks and at the rear, we have a monoshock suspension. The overall ride quality of this bike is plush and justifies the motorcycle's price tag. Compared to its competitors Yamaha can't compete in terms of cornering but in everyday riding, it takes the cake.
Build Quality:
The overall fit and finish of all the Yamaha products are top notch. There is no visible crack or crevice between the body panels and the whole motorcycle feels very well put together. Paint quality on every Yamaha bike is phenomenal. The matte colour deserves a special mention because of its level of finish is such which only a few manufacturers can match.
Yamaha FZ 2.0 is an under-powered street bike as compared to the market but it scores points in reliability, build quality and comfort. Should you buy an FZ 2.0 in 2018? If you want high mileage and superb ride quality and you don't care about power figures then go for it. If you want outright performance, then there are plenty of options out there.
For everything related to Motorcycles stay tuned to BikesMedia.
By:
Yetnesh Dubey