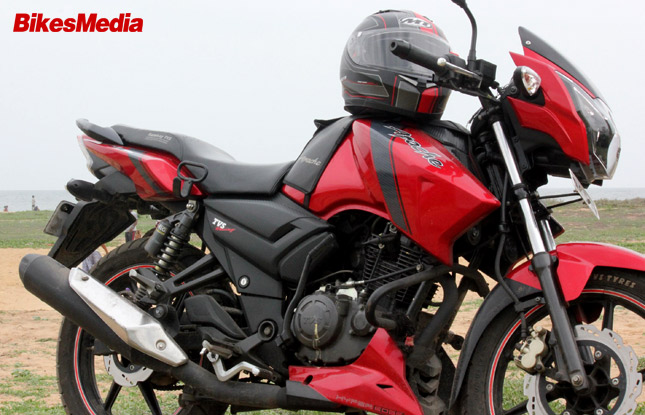 It was all started way back in September 2015, when I was contemplating to get myself a new bike after complaining of severe back pain. I'm 6"2' and frankly speaking, a scooter doesn't go well with tall guys. So with that in mind, I decided that I would be looking for a 150cc bike that had a comfortable rear seat. So I had zeroed down on CB Unicorn 160, Pulsar AS 150 and Gixxer 155. But then I thought let me have a look at Apache RTR 160 and then decide. That's it, the rest was history, and I must say that I am a proud owner of "The Beast". I would like to share my experience so far with my ride. It has clocked a little over 13,000 kms.
Things that I like about my bike: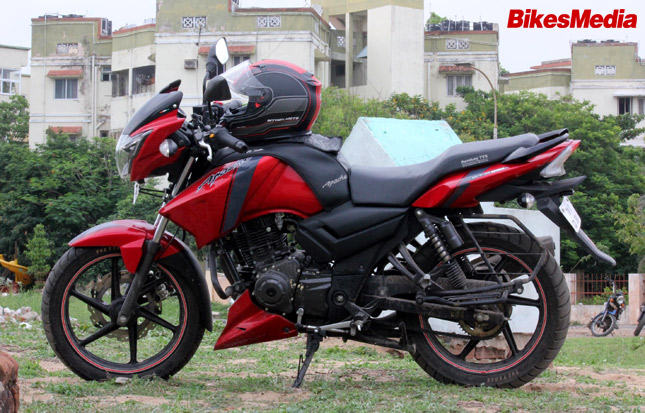 The most striking reason why I love by bike is its eyes! This was perhaps one of the main reasons why I zeroed down on this one. Also, this was the only bike that offered rear disc brakes amongst competition at that time and Honda Hornet wasn't launched at that time. So this seemed like a perfect deal!
Also, the analog-digital instrument cluster is really attractive and the initial countdown("5 4 3 2 1..GO") after turning on to the ignition mode is something that really fascinates me into riding it daily. The switchgear on the bike is of top notch quality, tactile and very responsive. The colors on the buttons still retain their shade in spite of washing the motorcycle frequently.
Also, the stock horn on the bike itself is perfect and loud enough to grab everyone's attention on the streets, which is really good for city traffic. Even the throttle response of the bike at mid-range is very smooth and effective for overtaking.
Things that I dislike about my bike: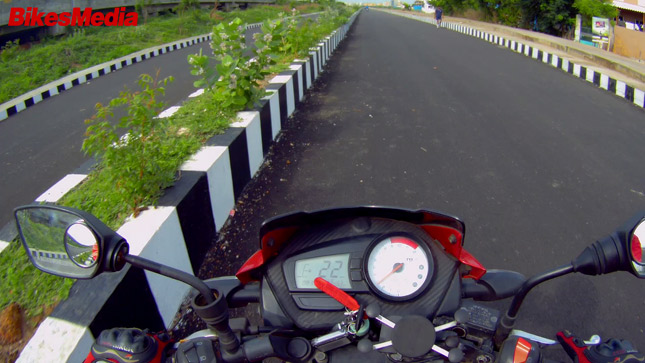 Well, the only complaint that I have, or perhaps all the Apache owners have is its engine vibrations. Once the 5,000 Rev mark is crossed, you start to feel the entire vehicle. Vibrations on the handlebar become too much to handle in initial stages, but as time passed by, I got accustomed to this. But I still prefer to ride my bike with gloves most of the times.
Secondly, the tires that come with the bike: TVS Remora is really useless and doesn't offer any kind of grip in both dry as well as wet conditions. Since the bike is equipped with dual disc brakes, the tires aren't able to cope with those and tend to skid a lot.
Modifications done to my bike: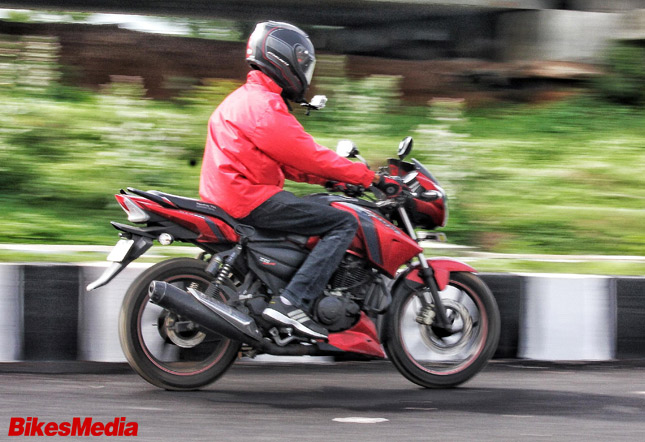 I always believed in the fact that the beauty of the vehicle is at its best when it is kept stock. Apart from the following add on's, I really haven't done any kind of a large scale modification.
* Mobile holder with USB charger: This is actually useful for riders going on long rides but I'm very lazy to get up early in the morning and charge my phone. So I got this installed so that I can charge my phone on the way to college.

* Root alarm kit: I got this installed only to enhance the safety of my bike further.
Apart from these, I have also installed an extra switch for hazard lamp indicators, which act s like a bypass switch. I have also painted the tire sidewall letters white to add to its stance
Service expenses:
Besides all the 5 free services, on an average, I spend about rupees 1,000 for a general service which includes a water wash, basic polishing, chain adjustment, cleaning and lubrication and other miscellaneous things. I got the front brake pads replaced once and also the clutch cable.
By:
Yashwant Krishnan