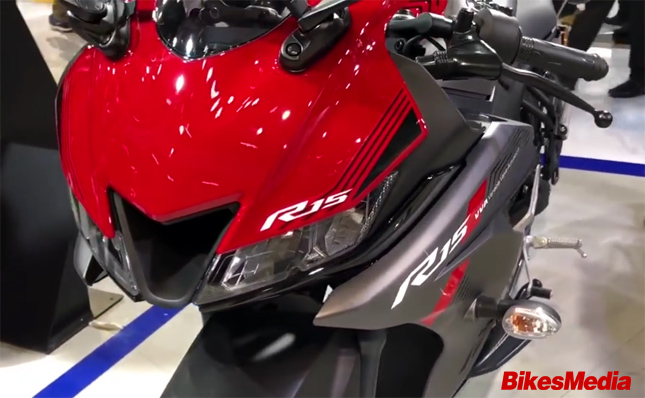 Auto Expo 2018 came with its set of new launches and among them, the most prominent one was the launch of the highly anticipated Yamaha R15 V3. This bike was already being sold in the international market but on 7th February 2018, it made its way to India. It's a classic tale with a twist because the Indian spec R15 lacks USD and an ABS. This led to the young biker community in our country feeling a bit down. So let's dissect this bike and take a look at all the worrying factors ourselves.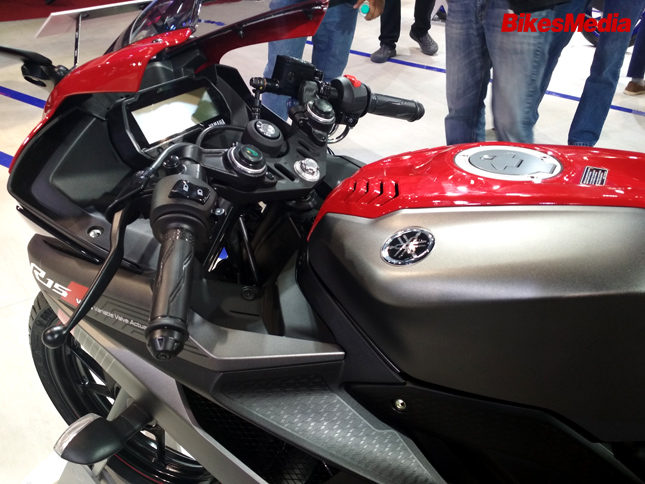 The first and foremost factor is the lack of USD or Upside Down forks. They are universally preferred for better performance in motorcycles and the Indian spec Yamaha R15 V3 has the conventional right side up telescopic forks. The straight answer would be that it is not that big of a deal.
The bike only produces 19 HP which can take it to a maximum of 135 km/h which isn't as fast as you think. The previous generation R15 V2 also had the same telescopic suspension and its handling was butter smooth. Even a Kawasaki Ninja Z650 has a same kind of suspension setup and it performs just fine. What remains to be seen is the calibration in these suspensions, because if they can handle Indian road conditions and still perform then trust me, they are good enough.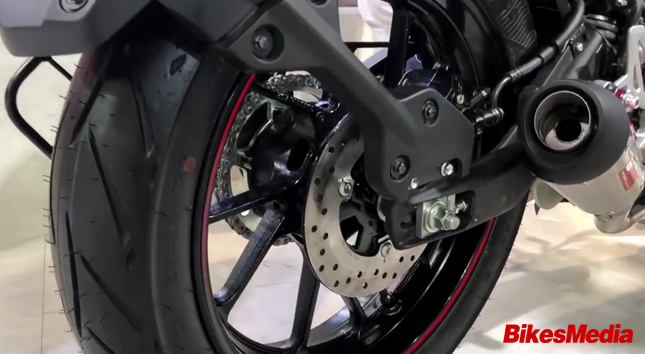 The second issue is the lack of ABS, and there is no way around it. ABS should have been there, even as an option, or even as a single channel unit. Indian roads are merciless when you're riding even at 110 km/h. literally, anyone can jump from the side of the highway and suddenly appear in front of you. In such situations, an extra Rs 12,000 seems more than totally justified. All of this is done to make the R15 V3 available to as many people in India as possible. Yamaha knows that even with a meager difference of 10 or 12 thousand rupees the bike can be a hit or a flop in our country.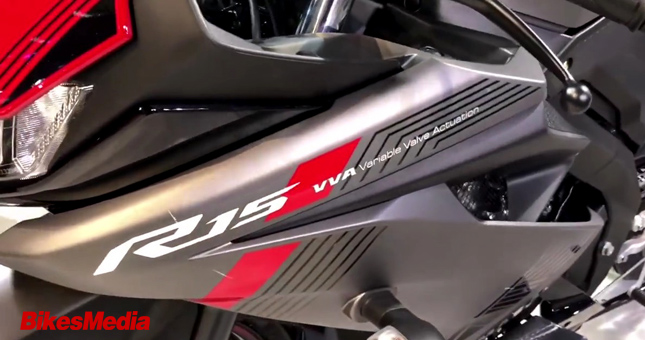 The third issue, about which people are not talking at all is the amount of Torque this bike produces. Only 15 NM of torque is available at @ 8500 RPM. The torque figure is not great at all and will become a problem for anyone who weighs above 85 kg. Yamaha claims that the VVA, Variable Valve Actuation, which controls the valve lifts, will improve the low-end torque but still there's no way that the 15 NM of torque which the R15 produces can compete with the FZ25's 20NM in any condition. I mention this because both come with almost similar price tags and apparently the same power output as well.
The fourth issue is the absence of radial tyres. The new R15, just like the Yamaha FZ25 skips out on radial tyres and instead offers them as "additional performance accessory". There's nothing else to say about it.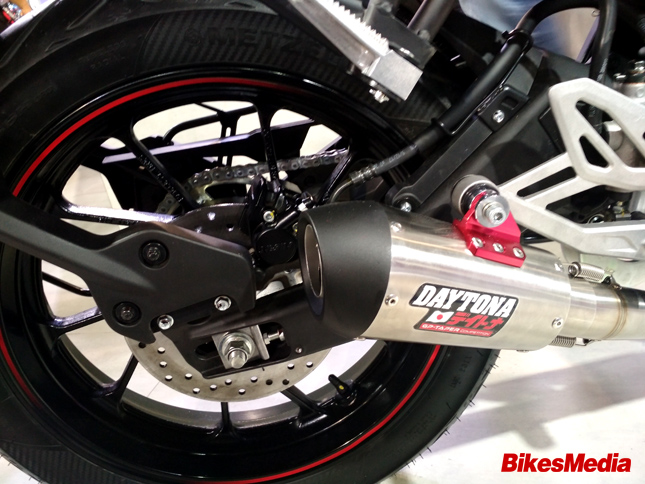 Please note that the third point is the same in international models as well. Now considering the kind of enthusiasm people were showing at the launch event of Yamaha R15 V3 and the kind of smug which the company officials had when they saw people fighting in line for just one pack of the motorcycle's press kit. I think that Yamaha hasn't quite lived upon their promise of delivering a world class product for India, at least keeping above discussed points in consideration. But stay tuned as we will bring you the other side of the coin pretty soon so that you also know about the things that would make you drool for this bike. Till then RIDE SAFE.
By:
Yetnesh Dubey