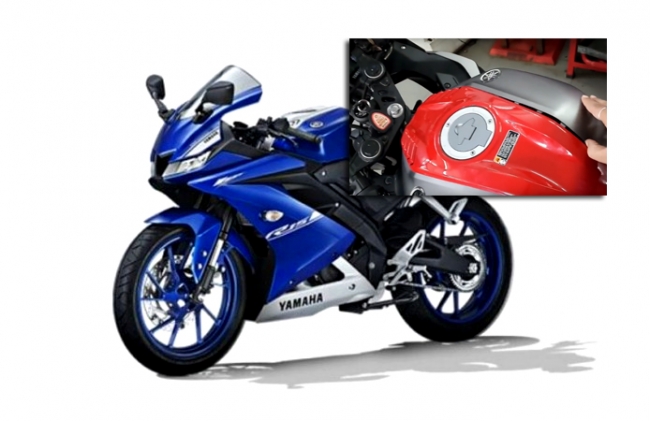 Recently Yamaha motors India released their R15 V3 and it was received with mix reviews. The bike had the new design, the updated engine, VVA and LED lights but it lacked USD forks and ABS. After several months, it started facing quality issues. The side panels of the fuel tank started to come loose whenever a little force was applied to them. Although it spawned a number of memes and a lot of articles, they all seem to have been in vain because Yamaha Motors India's answer to the loose tank problem is a "PVC Pipe". Let me explain.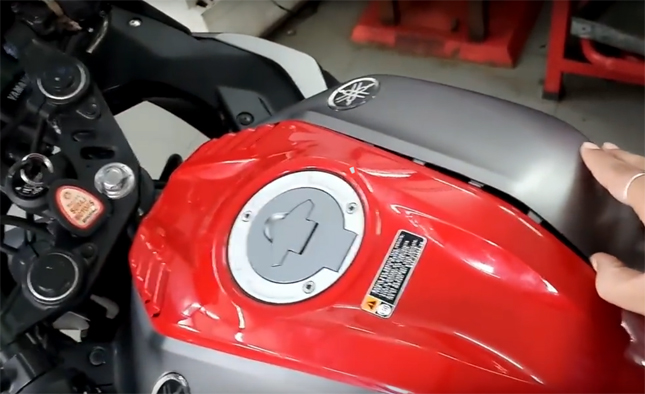 The side panel of the tank comes off loose due to no grip between it and the middle strip. It is a design flaw, as the teeth which fit together are not properly designed, in these particular models. It is either this or a really bad quality control, which can let pass even the faultiest of tank panels.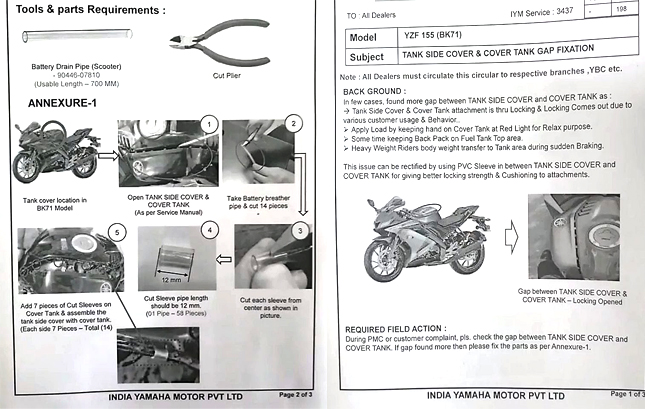 To fix them, several owners tried using cardboard pieces in between the spaces to achieve a proper hold. It was expected of people to come up with such a "one-time" fix because they aren't motorcycle designers and are not paid to do it in the first place. But when the company itself comes up with the same solution and use PVC pipes instead of cardboard, it becomes a mockery of the problem faced by the owners.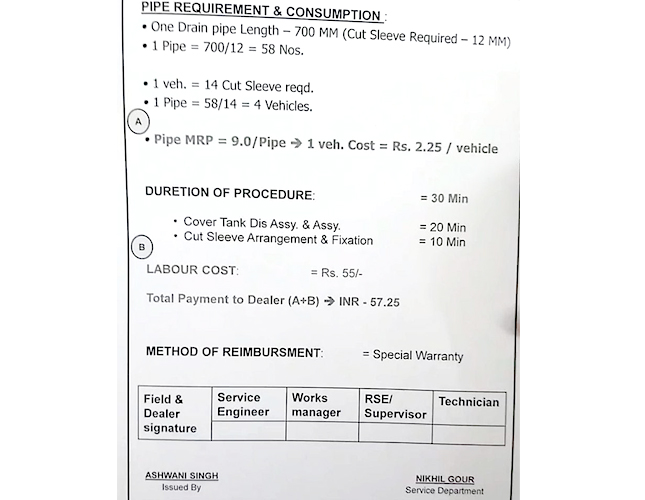 Some customers have had their tank completely fixed from the dealership but there are still a number of people who are riding their bikes daily with loose-panels. This is clearly an insult to the fanboys, who waited so long for their favorite bike. It isn't something which makes me angry but rather disappointed, that a company that prides itself on excellent build quality is suffering from such a problem.
They should recall the existing defective R15 V3, like every other vehicle manufacturer does, and fix the issue by replacing the fuel tank. All those who have paid money deserves at least a tank side panel which is not held up at the mercy of PVC pipes.
By:
Yetnesh Dubey