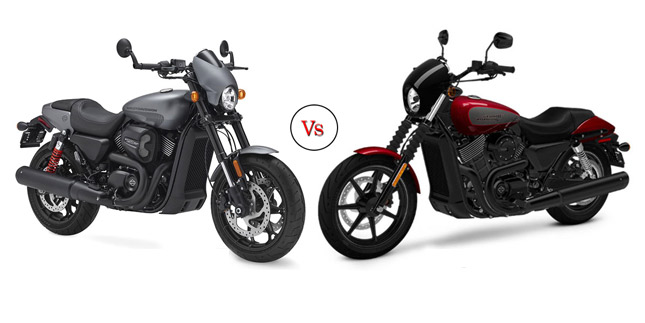 Leading American motorcycle manufacturer Harley Davidson added one more bike to its entry level list in the form of Street Rod 750, which was heavily based on the current outgoing Street 750. With two entry level motorcycles under Rs 6 lakhs category, Harley invites budget friendly motorcyclists into the HOG. We here compare and contrast the two motorcycles in terms of mechanical and aesthetical aspects.
Design And Looks: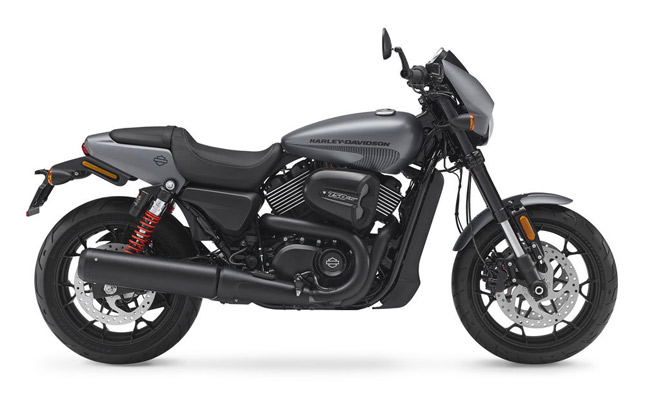 The Harley Davidson Street 750 has the looks of an outright cruiser, with no fancy equipment or features. The Street Rod has a much higher ground clearance than the Street 750, true to its nature. On the other hand, the Street ROD dons the looks of a retro sports cruiser with twin discs up front and a sportier stance. The colours are also spot on, as the Street Rod has catchy paints while the Street 750 has solid colours. The rubbers are also 10mm bigger at both ends for the Street Rod 750. The Street 750 has a conventional cruiser styled handlebar while the Street Rod has a straight bar along with bar end mirrors, bringing in the retro quotient.
Engine And Performance: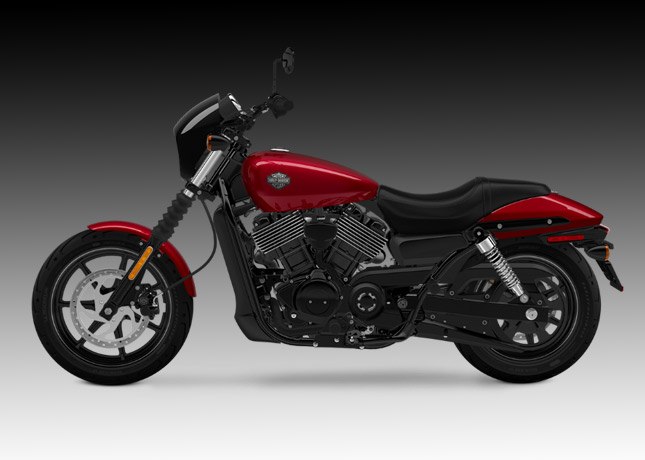 Both the engines share same platform named as Revolution X™ V-twin. But the difference comes in the Street Rod, which has got a high output version of the Revolution X engine. Both engines make a similar 750cc, with bore x stroke dimensions of 85mm and 66mm respectively. The compression ratio on the other hand is different for both motorcycles at 11.0:1 and 12.0:1, the higher one standing for Street Rod.
Compare Technical Specifications of Harley Davidson Street ROD and Street 750
The maximum power is undisclosed as usual by Harley. The Street Rod makes 62 Nm torque at 4,000 rpm while the younger Street makes 59 Nm torque at 3,750 rpm. The fueling is done by 38mm Mikuni single port fuel injection system on the Street 750, whereas the Street Rod gets 48mm Mikuni twin port FI system to contribute to the higher output.
Suspension And Brakes: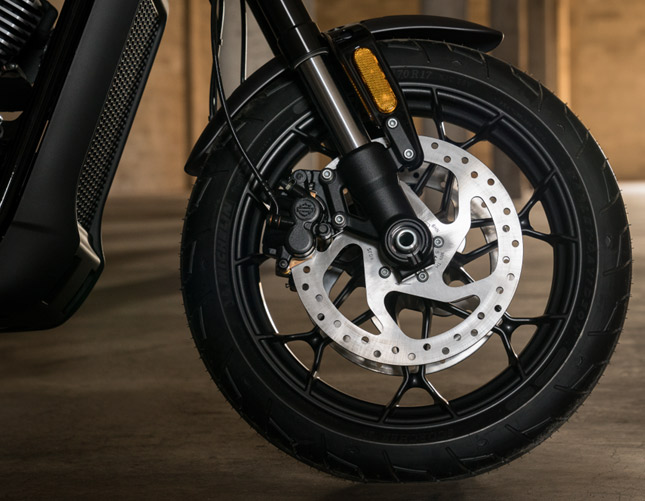 The Street 750 has a conventional telescopic unit upfront, while the Street Rod has a pair of USD froks. Both the motorcycles have almost similar type of rear double spring type suspension, while the Street Rod had gas filled canisters. The braking duties are carried out by a 292mm single disc upfront for the Street 750, while the Street Rod gets a double disc setup. Both the motorcycles have a similar 260mm disc at the rear.
Pricing And Available Shades: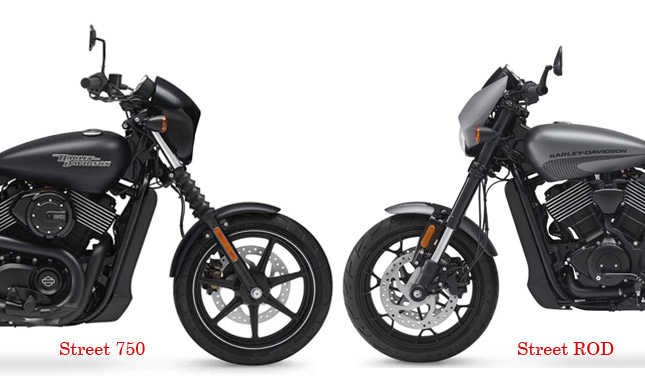 The Street 750 is priced at Rs. 4,98,000 (Ex showroom, Delhi) and is available in Superior Blue, Fire Red, Black Denim, Vivid Black, Fire Red Deluxe, Vivid Black Deluxe shades. The sportier Street Rod 750 retails at Rs. 5,86,000 (ex showroom, Delhi) and is available in 3 shades - Olive Gold, Charcoal Denim, Vivid Black.
By:
Aravind Rb