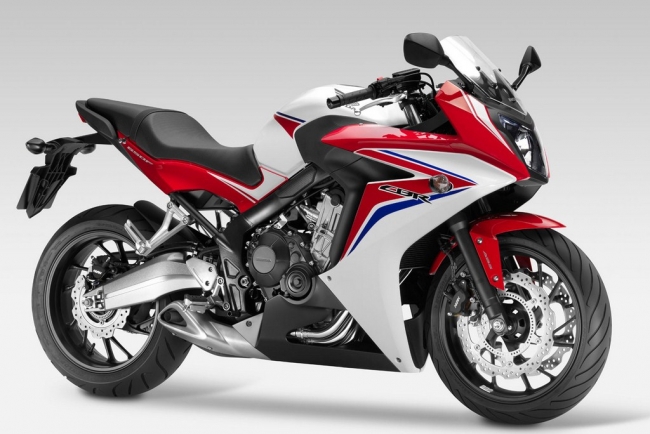 In a recently conducted event by Honda, where they have launched 5 two-wheelers including Activa 3G and CB Shine DX everybody was wondering for the upcoming CBR650F including us. Right before the launch event some spy shots taken from the venue suggested that the CBR650F launch would be inevitable this time, but Honda seemed to be little reluctant while doing so and we had only those 5 updated products from Honda that day.
However, there was no official statement came from any of the Honda officials in the event regarding the launch or the pricing of the CBR650F but few of the Auto blogs are claiming that off the record the President & CEO of Honda Motorcycles, Japan has told that the CBR650F will be launched in June'15 at a hefty price tag of Rs. 8 lacs (Ex-showroom, Delhi). If we believe them, then the most awaited bike of the year will be even more costlier in other cities and will also be more costlier than Kawasaki Z800.
From the day one, the hype and excitement for the Honda CBR650F was due to its pricing, which was expected to be between Rs 5-6 Lacs. The pricing of a motorcycle is always crucial as it decides the future of a product and specially in India where we Indians are one of the most price conscious gentries of the World. It is really hard to believe that Honda will put this price tag to CBR650F, as earlier it was going to be the first 4-cylinder 600cc bike of the country prior to the announcement of DSK and Benelli tie up.
Now it appears that Honda has deliberately delayed the launch to give Benelli a chance to launch their products first. This will certainly help Honda to decide pricing of the CBR650F considering the price of the Benelli motorcycles from the same category. DSK Benelli has TNT 600i with 4-cylinder engine and now it is expected to be the first 4-cylinder 600cc bike and the cheapest 4-cylinder bike of the country.
It is almost sure that Honda will certainly price the CBR650F more than the Benelli 600i as the CBR will be a faired bike whereas the Benelli TNT 600i is a naked one. Moreover "Honda is Honda" and their product will going to command premium over the Italian turned Chinese beauty. However, Honda has plans to localize the CBR650F to its maximum but initially they are going to be CKD units only and will be assembled in Honda's Manesar plant. If Honda manages to localize the CBR650F then it is expected that the price of the bike may come down further.
But the question remains same, that if Honda launches the CBR650F with the price tag of Rs 8 lacs or more, will you buy it????
By:
Farhan Kashif