Greetings, this is Mithun from Chennai, like all of us I'm a great fan of two wheelers and I love faired bikes than naked ones. I am immensely excited in sharing my experience of CBR150R.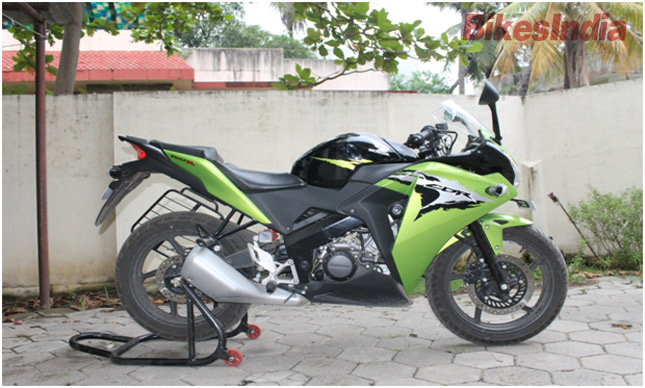 Its been post 11 months since she joined hands with me on road. I named her night fury.
HOW I GOT MY RIDE
Since childhood I have been craving to own a bike. Things we love are not readily available, if they do we don't normally crave for it. Similarly, owning a bike before 18 years of age was indeed a herculean task. I had only three choices in my mind:
#CBR150r
#R15 V2.0
#Duke 200
Firstly, R15v2.0, I simply love the twin headlamps of it. But the pillion seat and the aggressive riding position were only reasons I ruled them out from my wish list. As I prefer faired bikes than naked ones, I didn't like Duke 200 on the first note. Adding on, I feel comfortable riding a clip-on than a straight handle bar. And finally, my baby blade CBR150r is more like a sports tourer, and comfortable for long rides. I chose my night fury (dlx palm green colour).
CONVINCING MY PARENTS
It was indeed a big task for me to convince my parents when I proposed my desire of owing a sports bike, I explained them all the advantages and my passion for riding after great efforts, I succeeded in getting her.
On JUNE 9th my family accompanied me to the showroom to book my dream NIGHTFURY and the shocking news was that the delivery period of my bike being 4 months , I decided to wait for her arrival, which was the most longed waiting of my life. Finally, I got her into my hands on October 20th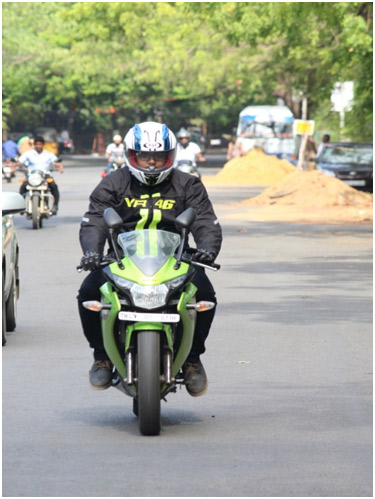 RUN IN PERIOD
The part is the run in period during which I was asked to maintain the bike at 60 to 80 kmph for first 1000 kms. Once the first service was done I hit a top speed of 140kmph.
TOURS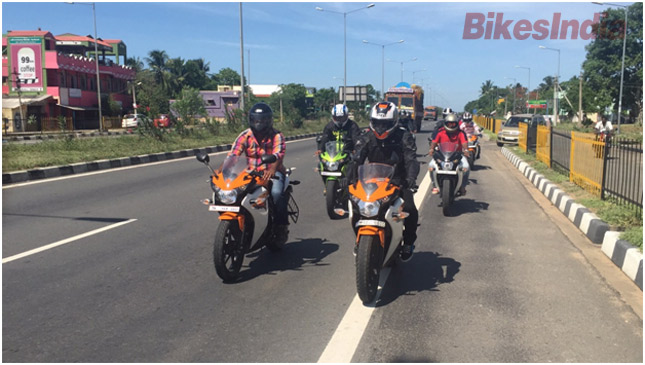 As I mentioned I love travelling on my bike. My first trip was to Pondicherry.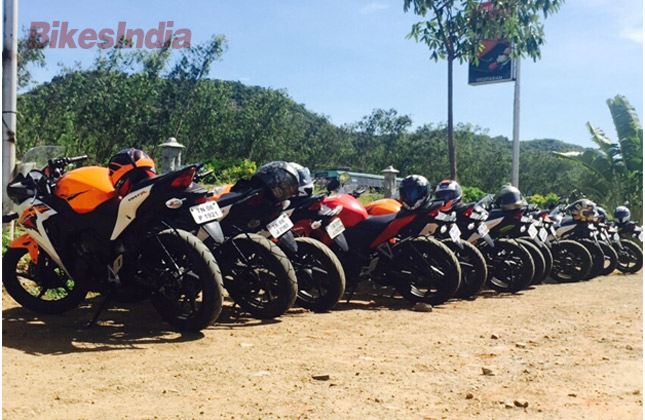 And second was to hotel Haritam at Thindivanam highway for a breakfast.
The best thing about her is that she does not burn my pocket for fuel. She gives a mileage of 40kmph in city and 45kmph on highways with ease.
ATTACHMENT WITH THE BIKE
I love my bike than anything else and I love the quote
"THIS IS NOT JUST A MACHINE
ITS MUCH MORE THAN THAT"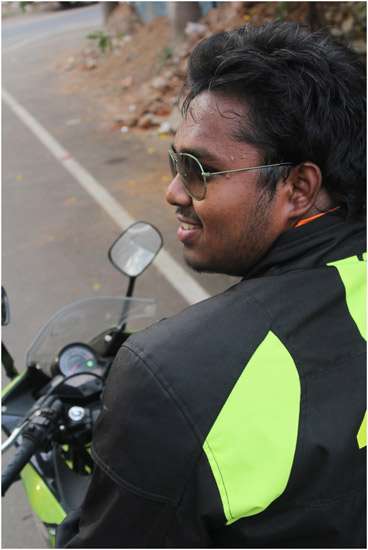 And the maintenance of the bike is considerably less.
ENGINE AND PERFORMANCE
Being a high revving engine its performance is better after 7k rpm. And it has a 6 speed gear box which helps us to cruise at higher speeds with lesser vibrations and reaches a speed of 140kmph at 11500 rpm.
LOOKS
I go nuts over the dlx green color but it is also available in SPORTY RED, VIBRANT ORANGE, and BLACK. The pilot lamps are stunning with short stubby exhaust.
COMFORT AND HANDLING
It has been 11 months, but there have been no issues so far. Even at great speeds, bike seems to be totally in control. But during cornering provides less confidence as it has a hard component tyre. The NISSIN disc brakes provide sharper braking.
PROS AND CONS
All bikes have pros and cons.
PROS

*It has a high revving refined engine
*Sharper brakes
*Very comfortable seat for both pillion and the rider
*Mileage

CONS

*Poor switch gears and foot pegs
*Sluggish performance at lower RPM
On the whole, CBR 150r is a perfect sport tourer and I hope my experience that I have shared helps in making wise choices. And I would like to thank bikesindia.org on the first hand for giving me an excellent opportunity to review my ride.
- Mithun Gautham