Biking is fun, we all agree with it. But as with everything, it does come with a flip-side and that is danger; the danger of falling or crashing and hurting yourself. The reason why biking is all that great is because that danger factor gets the adrenaline rushing in your veins. But you have to be protected from those imminent danger else you might end up with broken bones and blood gushing out of your body on the asphalt. So we have a lovely series of articles lined up for you about the gear you need to have while going on a lovely ride and we are going to start with Gloves.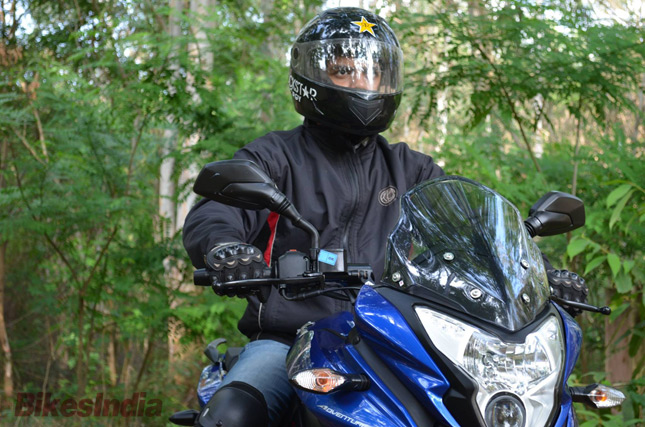 Biking/Riding gloves are important because they keep your fingers and palms protected. Apart from the protection factor they even keep you covered and allow for better grip to hold on to the bike. The palms of the gloves are made of extra friction material that allows you to hold on to the bike's handle and wring the throttle or pull on the break as per your convenience. To make things clear, I can even give you a real life example. Consider that you are riding in the rain. Your hands are all wet due to the rain and so is the bike. Now suppose you want to wring the accelerator, the hand will move but there is a chance that it will slip and you will lose the handle. Same is the case with braking, you are meaning to pull the break and the finger slips, this means no brake being applied and a possibility that you might crash into whatever it is in front of you.
Just consider this now that if you had been wearing gloves, the friction material would not have slipped and you could have continued with your journey regularly as if nothing is bothering. Also the gloves protect you from the atmosphere like rain, wind, chills and even the harshest of the suns. They do have breathing vents which keep then skin inside breathing, but the protection it provides is more important than you might imagine.
In case you happen to be in a fall, the hands are the default parts that you use either to balance yourself or protect the rest of the body from the fall, and the same way here the gloves make sure your fingers and hand is protected by all the shield and also there is not a single scratch on the body. My personal experience has proven to me the importance of gloves many a times in tough conditions. And don't forget the main point that it also does look cool.
Now that we have covered the importance and functions of the gloves, it is only fair to check out how to choose the gloves and what are the types of gloves: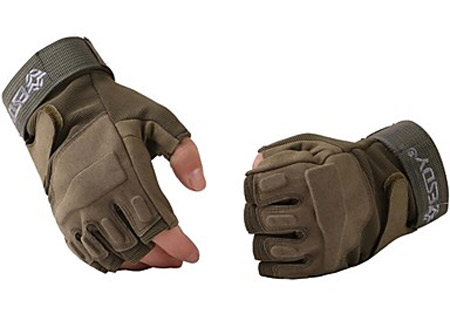 Fingerless Gloves:
Fingerless gloves are something one used when riding a regular motorcycle. They only have protection on your knuckles and lower palm. The rest of your hand is pretty much uncovered. These gloves are not really recommended to be used for hardcore biking, but you are just looking to putter around on a commuter bike and not going to cross 30 kmph of speed, then you can consider going for these gloves. It is mostly for those people who like their fingers free and to feel the wind on them.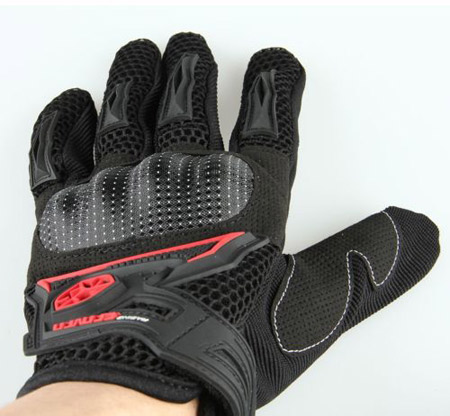 Street Gloves:
These are regular gloves made of a synthetic material and have armor of very basic kind. The gloves cost pretty cheap and can be used pretty much anywhere while going on a short ride or just moving about town running errands. These gloves are pretty lightweight and a thin material so that they are not a load on the rider while going about town. But these gloves do not offer much protection in case of severe falls and also proper winter protection as well. They are perfect for the summers though due to the breathable material.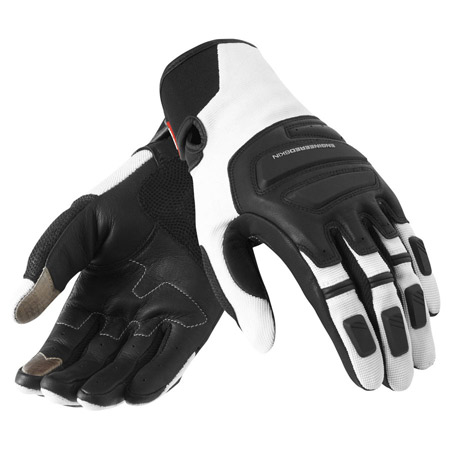 Leather Gloves:
These gloves are exactly like street gloves but the construction is of leather which means they provide much better protection from the environment and also in case of falls. They have a much longer life and are quite comfortable as well. They can feel a bit heavy, but then it is the cost to pay for safety.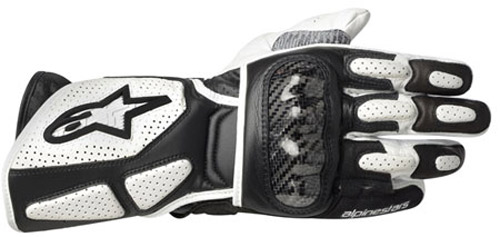 Gauntlet Gloves:
These are the best kind of gloves to have and use. It is recommended that bikers use these gloves if going for a long ride out of town or on a huge ride to some other part. The main thing about these gloves is the way they are made. They have the best of protection for the hands, but then again they are made of leather, hence they provide all-round protection. Not only that but again these gloves has an extension up the wrists and beyond which extends all the way into the jacket. This allows the rider extra protection from the environment and also makes sure the wrist is protected in case of a spill on the road.
How to choose your perfect gloves?
This is a very important question because most of the people simply buy gloves looking at the cost and not the function. In case you are a long distance biker then the gauntlets are the one to go for. For short puttering about town with occasional highway rides, the regular gloves will do. As for small city tours, the regular leather or else the synthetic gloves can do the job.
Getting the gloves which are perfect for your hand could be a task. You don't want the gloves to suffocate your hand inside; neither do you want the gloves flying off because they are too big. So for that you can simply take a measuring tape and measure the circumference of your palm in inches perpendicular to your fingers around the webbing.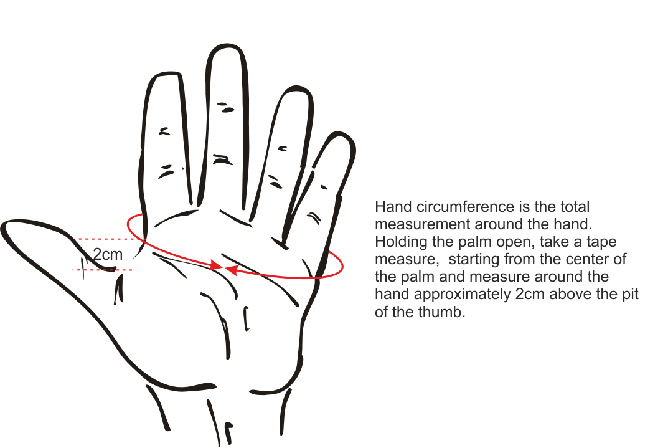 Yes, the manufacturers do have their own measurement, but in case of standard measurement, you can select the gloves size by referring the table below:
6"-6.5" XS
6.5"-7.5" Small
7.5"-8.5" Medium
8.5"-9.5" Large
9.5"-10.5" XL
10.5"-11" XXL
11"-12" XXXL
So using these tips now you can choose the perfect gloves for you and go riding with fewer worries. Just remember that safety is above cost, so don't cringe out on the gloves, make sure your hands are safe because if there are no hands, there will be no more biking for you.
By:
Pratik Patole