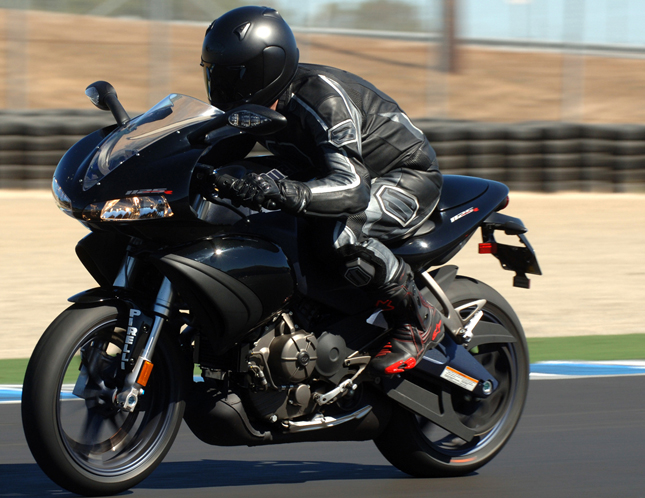 If you are the types to go out on your bike wearing a t-shirt, shorts and slippers; we beg you, please don't do that. Proper care needs to be taken when taking your bike out for a ride. You might be riding safe but you may never know what might hit you. Because of a third person's mistake, we may end up suffering the consequences. Hence it is always better to simply wear proper riding gear whenever you take your bike out on a ride.
Jackets are the most important piece of gear any biker must have. And by this we do not mean your rain jackets and leather jackets. They do help to keep you protected from the environmental factors, yes. But these are not going to help you out in case of accidents and mishaps. If you happen to fall or crash into someone else, your upper body is the one to take a hit. Your elbows, shoulders, spine and chest are all important to be saved as even a single rib fracture will end you in the hospital for a week easy and another couple of months on bed.
Hence it is always a good idea to spend on a good biking jacket for yourself as that money will save you more than 10 times its cost in hospital bills. Plus jackets do look cool. It gives you the feel of being a racer. Of course that does not mean that you ride like one, but you get the idea, don't you?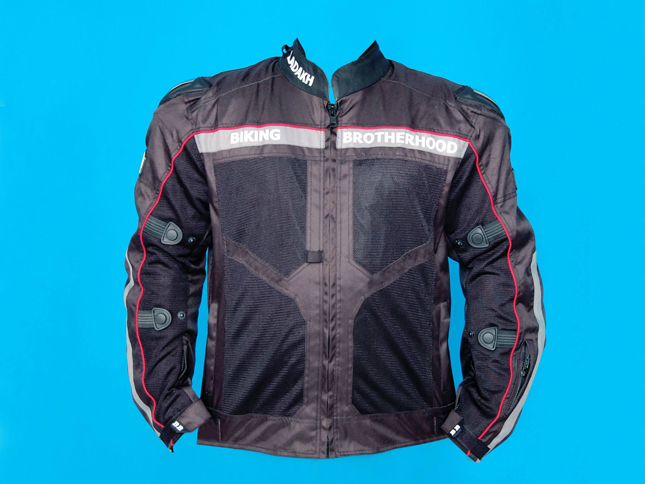 How To Choose The Perfect Jacket?
Choosing a jacket is easy. It should fit you and protect your upper body completely. That means the quality of body armor and the material the jacket is made of should be of very good quality. Yes, jackets are kinda heavy, but then carrying that little weight around you is always better than having to carry broken bones for months on end. Whenever you choose a jacket it should be a perfect fit. It is something like buying a new shirt for you. Every brand has its own armor and size specs which you need to check out and try them all. Only then you will realize which brand and size is a perfect fit for you. Sadly very rarely can you get a custom jacket made to your size, but it also costs a bomb. So better stick to the ready-made ones and find the best fit for you.
Not just the size but again the armor quality is important, always go for the jacket with CE certified armor. There are many rip-off jackets available in the market of all the big brands, but the quality of armor is not at par with what you get in the original ones. So make sure to be wary of that. The armor should be fixed and not moving inside the jacket. It must cover all your important parts of the body at just the right places and most importantly the jacket should be a perfect fit, not tight, neither loose.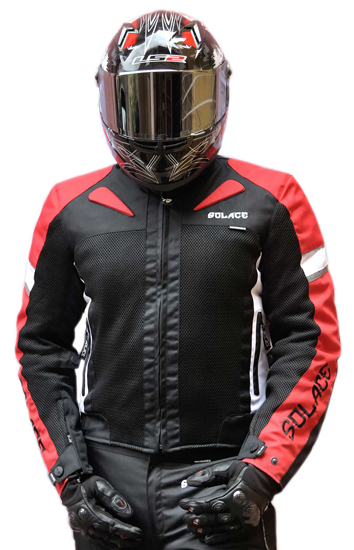 Which Jacket is right for me?
After you have got some shortlisted jackets, it all comes down to the main specifics. There are jackets which have their own USPs. There are jackets made of leather which you might prefer. Some are lined jackets made of breathable material so that you can use them easily in summers. Some jackets are rain protected so using them in the rains is also not an issue. So overall it is up to you to choose which jackets suits your needs the best and accordingly choose the jacket.
Also remember one very important thing; when you wear the jacket, you should in no ways feel stiff in your movements. The jacket should allow you to move around very easily and your joint movements should not be hampered by any ways.
Once all this has been covered, you finally have the perfect jacket for you. Make sure you invest in a good jacket. There are many good brands like Alpinestars, BBG, Solace, Spartan, Rhynox, etc. which you can choose from. There are many others as well, so make sure to check out the armor quality before buying any jacket, as it is already mentioned before the armor must be CE certified. It can be the difference between life and death for you in case of a mishap.
By:
Pratik Patole