Finding a particular pin from the heap of pins itself is much harder task than riding without gloves in winter. I, Mohit Bhardwaj, will tell you about how is the ownership experience of mine with the Suzuki Gixxer.
When I joined BikesIndia.org way back in July 2014 as an Editor I used to own a Bajaj CT-100 at that time. The hunger in me to own a 150cc was going strong and bold by each and every day I used to see people zooming past me on their respective machines. The only bike which I had in my mind was the Yamaha FZ-16. The reason behind this being the only choice was FZ's styling and the way it handles, but FZ also had many flaws, it's under powered and those puncture-prone tyres.
But, then it was 23rd August where I found my love, I got to ride the Suzuki Gixxer before its official launch, but then I was not at all in a mood to buy it because I was skeptical about the after-sale service offered by the Suzuki. On 1st of September I got a mail in my inbox, saying that BikesIndia was invited at the launch of Suzuki Gixxer on 9th of September. There it was, when I met several people from the world of automobile journalism, and found that everyone felt confident about the motorcycle and Suzuki revealed its plan for strengthening the after-sale service.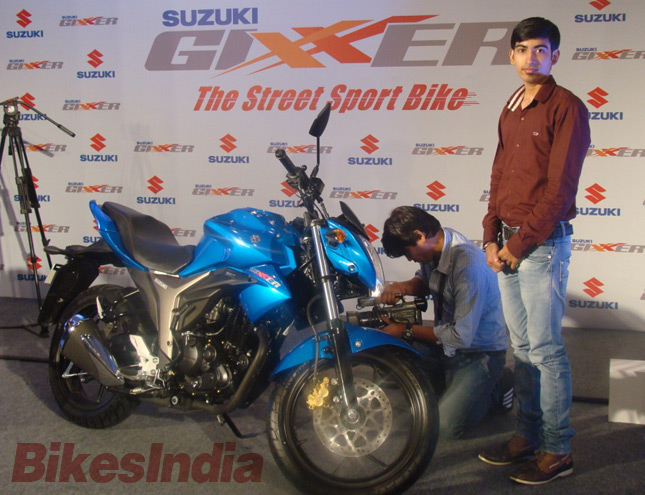 All these days from 23rd August to 9th September, these were the days, where I got to know, that I'm in love with this gorgeous machine. I made various schemes about makkhan-maaring my dad, so he agrees to buy this beauty for me. Eventually he came up to me on 23rd September, said "Gixxer leni hai ya FZ, kal on-road price pata karke bata mujhe, 2nd October ko leni hai" (Do you want to buy Gixxer or FZ? do let me know the on-road price of both, we will buy one of them on 2nd October). And I had sleepless nights till 2nd October. On 2nd October(Dussehra) we went to Suzuki dealership, payed a sum of 81500 rupees and I rode off with a blue-beauty.
In initial days, it was my dad who used to ride it more than me, I just used to sit behind. It was the first Gixxer in Sahibabad and the north-east region of Delhi, so I enjoyed a huge celebrity status and that was the best part of ownership experience. In the flagship blue colour, it was an eye-ball grabbing machine.
Looks and Performance:
The bike looks phenomenally beautiful on road. People compare it FZ and come up with a thumbs up on my decision. The digital speedometer console is the best you can have in this segment. The exhaust note plays a music beat you'll love when revving hard from the very little 2k rpm mark to the redline. The digital console comes with a gear indicator, gear shift light and 2 trip-meters. The sculpted tanks adds to overall styling. The ergonomics are far more better than what you get on the Yamaha FZ and other contenders in this league with a beautiful mixture of comfort and sportiness. The 15 bhp of power and 14 nm of torque is usable and is well-spread over the whole RPM range. The brakes lack initial bite but, you'll get used to them and will deploy a better control over them by the time.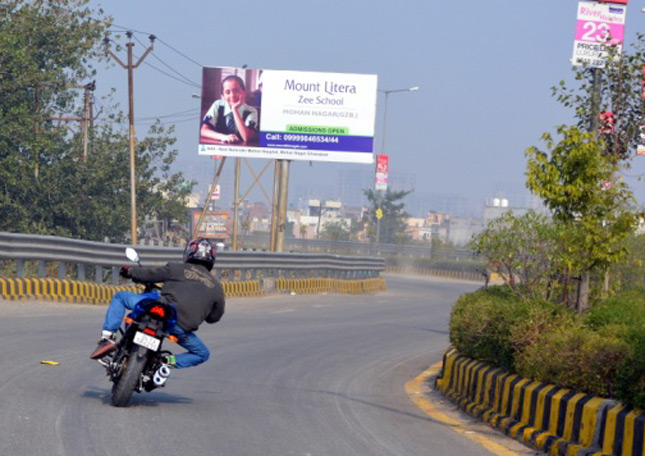 Handling and Ride:
The bike is sure to be the first 150cc air-cooled 2-valve motor on which even an un-skilled guy can knee-down with certain amount of practice and efforts. It flicks in a while to the desired direction. The change in direction is not a tedious task for which one has to follow some steps. With the grippy MRF tyres I have not experienced a single puncture till date. It is a naked bike, so you'll experience some wind-blast.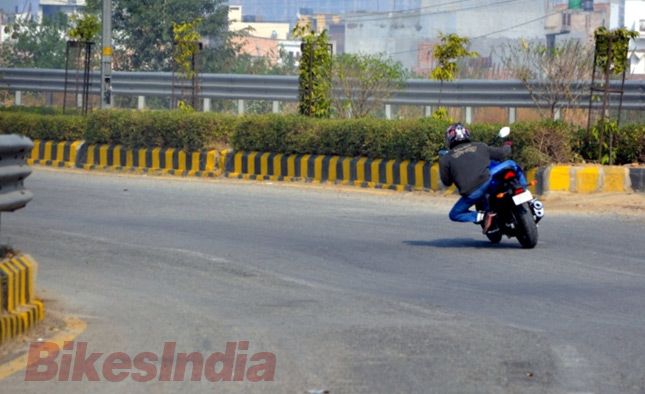 Fuel Efficiency:
Although, Suzuki claimed a mileage of 63kmpl, in actual world condition I've extracted a max. of 55kmpl on a particular stretch of 35km, which I trailed as a daily commute of mine. When you are using the horses of the motor in a rough way then they are all ready to gallop and drink well. But, they can be brought up on diet if you ask half of them to go hibernating. In simple words, riding really well, you can extract a figure of around 53-55kmpl but, riding hard can make you see a figure of 43-44kmpl.

Service cost and Suzuki's after-sale service:
The first service had a bill of 497 rupees only. And yes this looks a satisfactory figure indeed. The after-sales service from the Suzuki's staff is really generous and humble. My bike had a faulty spark-plug adapter, I mailed them as a normal customer without the reference of BikesIndia.org, and I was replied by a phone the very next hour. They asked their regional Service Head to arrange a thorough service check-up of the bike and eventually replaced the faulty adapter free of cost.
The next time I had a continuous flow of fuel from the overflow line of the carburetor, I rang up same people, Mr. Sajith(Regional Service Head, Delhi-NCR) and Vishal Bhatt(Service Engineer) at 11:30pm and these guys helped me out on phone and made me reach my home and arranged a scheduled free check-up the very next day.
The normal service and consumables are not that expensive you'll expect it being it the flagship model form the house of Suzuki India. As I crashed my bike once I've got my disc replaced against a sum of 1850 INR and thus some technical spares cost around 2k to 3k INR but nothing more than that. And these spares will only get replaced if you crash and break them, so overall the cost of spares is pretty affordable.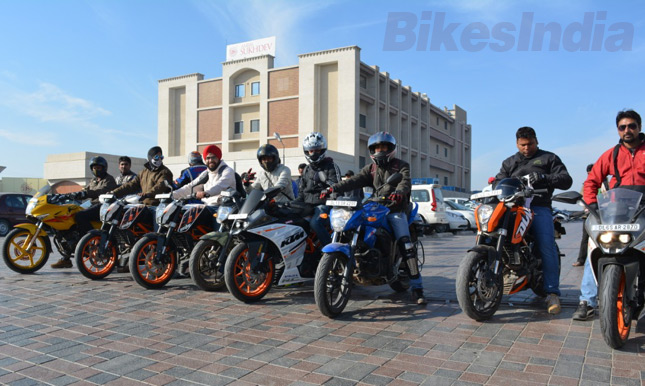 Verdict:
The bike is a real gem in its class and has loads of power on road. The comfortable ergonomics and a refined engine are the key points of this bike. It's only the switchgear plastic quality which is not par on quality levels, else the bike is good. The rusting issue is because of the salty water, which normally occurs if you are living at coastal areas or if you wash you bike with the hard water.
Overall, it has been a great experience with Gixxer so far, and I hope it will continue for many more years to come.
By:
Mohit Bhardwaj