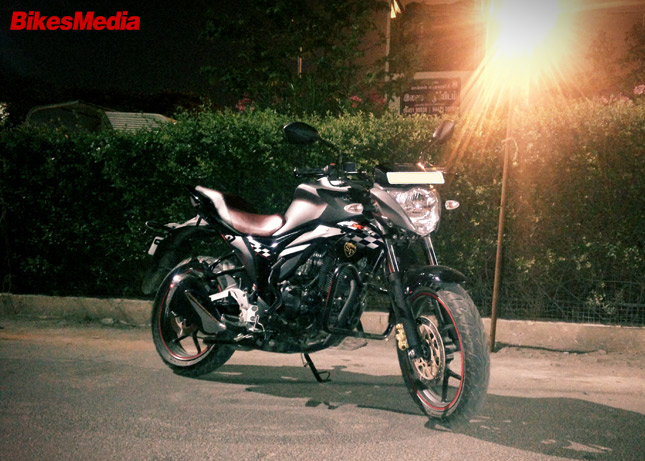 Hi Bike Lovers, I'm Ashwin from Chennai. I want to share a short ownership review of my Suzuki Gixxer SP (Matte grey). Bikes were my passion since my childhood, I learnt riding bikes during my 6th standard. At that time my dad had a Bajaj CT100 ExhausTEC model, which he's using still. I always had a dream of buying my own motorbike.
Why Gixxer?:
I was planning to buy Yamaha FZ16 on my school days, being a Bike enthusiast, I used to check the recent updates in motorcycle industry, and I gone through many reviews and comparisons with the Yamaha FZ v2, Honda Hornet 160R and Suzuki Gixxer. At last I shortlisted Suzuki Gixxer, actually this was my first choice too, so I was a bit inclined towards it.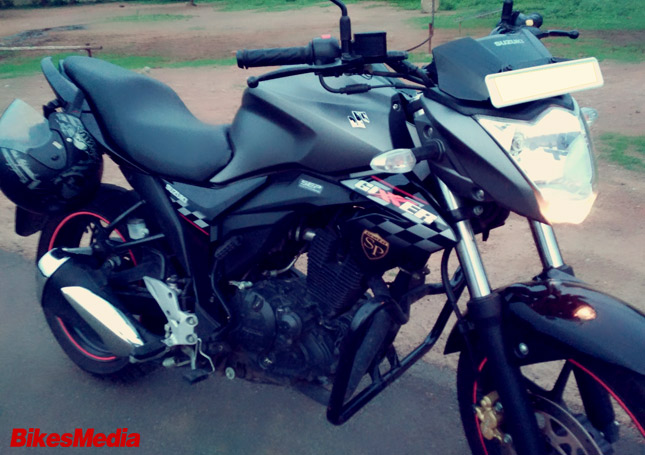 Showroom Experience:
I went to Suzuki showroom on 2 January, 2017 and I asked for a quotation for Gixxer, the showroom guy started explaining me the features and specifications of the Suzuki Gixxer; I was listening to him as if I don't know anything. Then he asked to choose the colour and I asked for the Suzuki Gixxer SP edition, sadly there wasn't any SP edition available at the showroom and I left the showroom disappointed with a leaflet of Suzuki Gixxer SP.
After 2- 3 days I got a call from Suzuki, they said that there is a Suzuki Gixxer SP edition which has been booked by someone, I rushed to the showroom and waited for 5 to 10 minutes for the sales representative, he came and said that the bike is at warehouse in next street, we went to the warehouse and there it was, the Suzuki Gixxer SP edition, looking gorgeous in the stunning matte grey color and with the MotoGP decals and the maroon seat.
I booked the bike instantly and completed the paperwork on the next day, sadly I was given a waiting period of 1 month, I was a bit disappointed with this, I used to call Suzuki often to get an update, finally got a call from Suzuki showroom on January 30, 2017 and they said that my bike has arrived. I again rushed to the showroom and waited for an hour, signed 5 years extended warranty form, received the owners manual and the Keys, went out and I saw my beauty standing in front of the showroom and many of the potential customers were looking at it, asking me questions on the on-road price, model name etc. Then I fired up the engine and I felt like my heartbeat increasing on revs.
Looks And Design: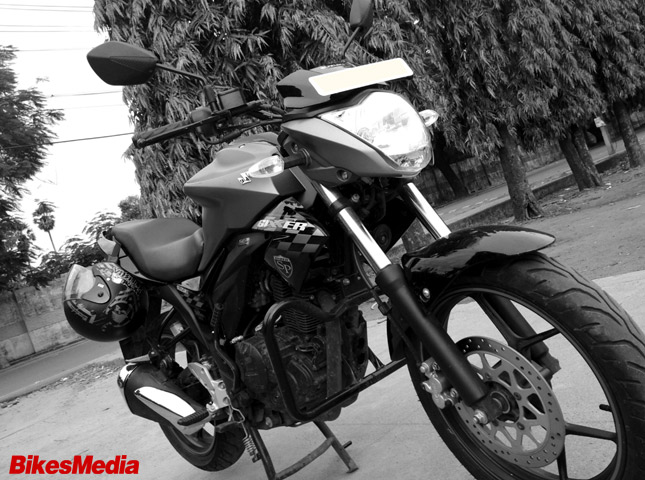 Without any doubt, the look of Suzuki Gixxer is its unique selling proposition. The best part in Suzuki Gixxer is, it looks lean from side and feels sturdy on riding.
+ Points:

• The new SP edition helps a lot to stand out from crowd
• New MotoGP decals is definitely a head turner
• The Speedo console is something I missed to say, the most informative instrument console in this 150 cc segment.

-Points:

• None
Performance:
The 155cc ultralight Suzuki engine offers 14.8 Ps power and 14 Nm torque which is a best in this segment and the throttle feels light and crisp. In my opinion it feels more powerful than a Pulsar 180 in low end.
+Points:

• Excellent feedback and throttle response at low speeds
• Smooth engine
• 0-60 in less than 5 secs
• Top speed of 125 kmph
• Sounds perfect, the throaty beat from the Twin port exhaust is awesome

-Points:

• Gear shifts feels a bit harder, but it has been reduced after 2nd service.
Handling: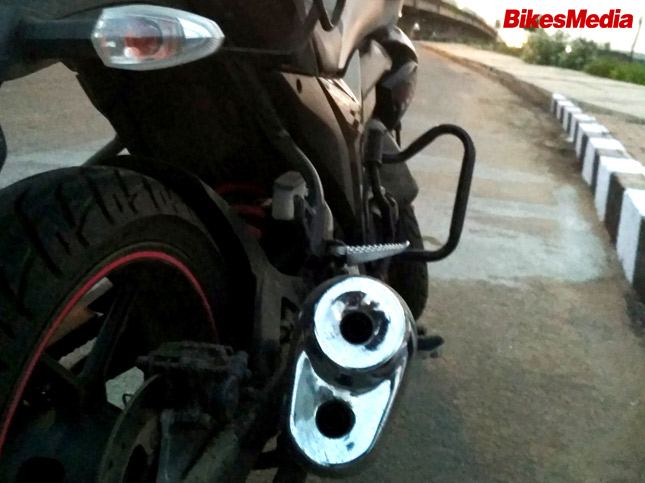 In my opinion, this is the best motorcycle in 150cc air cooled segment, in terms of handling , chunky front forks and the rear monoshock combined with the light chassis and a kerb weight of 136kgs aids to a great handling and impressive cornering capabilities.
+Points:
• 41 mm front forks help taking potholes with ease
• Rear suspension is a bit hard, but aids in cornering
• Wide handlebars and riding posture offers good stability

-Points:

• Slightly uncomfortable pillion seat.
Brakes:
Suzuki Gixxer offers front and rear disc units. The braking front is done by a 266 mm rotor via Byber caliper and the rear is taken care by 240mm disc with a Nissin caliper. Front brake offers excellent stopping power, on the other hand the rear brake lacks the bite.
+Points:

• Wide tyre offers a good contact patch and stopping power
• Front brake has good bite

-Points:

• Rear brakes are not upto the mark, however it does the job combining with the front brake.
Mileage: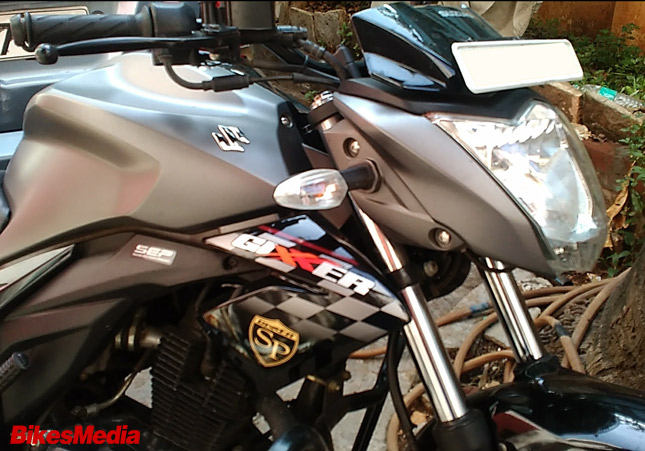 We're actually at a much important part of the story, mileage is a most crucial thing which all motorcycle owners crave for, almost all the 150cc street bikes offer a 40-45 kmpl in this segment, but the Suzuki Gixxer offers a mileage of 50-52 kmpl when ridden within economy speed. I have even got 55 kmpl once.
Comfort:
The wide handlebar, central positioned foot pegs, offer a relaxed riding posture, which aids in an excellent ride feel and good cornering capabilities, the seat is a bit harder though.
+Points:

• Wide handlebar and riding posture offers good stability
• Good turning radius
• Light clutch feel
Some additional info-
KMS ridden: 7000
Engine oil: Suzuki recommended
Chain lubrication: Done every month
Verdict:
The Suzuki Gixxer is definitely an all rounder motorcycle with good looks, handling, performance, mileage and an overall big bike feel at an attractive price. If you take care of your bike, it will serve you better. I hope this helps you to take your buying decision, do leave your comment in the comment section below.
Have fun, be active, always wear helmet and ride safely.
By:
Ashwin Yuvaraj