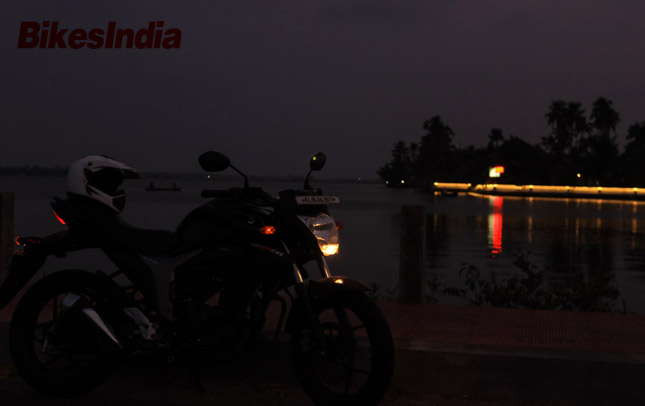 This ownership review is a part of ongoing
"Review Your Ride"
Contest, you can also take part in it and get a chance to win exciting prizes.
Hello Bikers, myself Mahesh Nair from Calicut, Kerala also defined as God's own Country ;)
Starting from my childhood, I was in love with anything and everything on wheels, be it my first tricycle or my father's 1997 model LML Select II, the king of scooters with 149.5cc 2-stroke engine churning out better power and speed comparing to Bajaj's Chetak. It was the first two wheeler came in our family, I was more than excited to get my hands on that machine and father also helped me to learn riding the scooter by giving me late night classes on empty roads after couple of fights asking him to teach me and within couple of days, I learned riding the Scooter, but I got the machine rarely.
And then my love towards the machine increased day by day, thanks to the duplicate key which I made to get the machine myself without his knowledge. With God's grace both me and the machine used to reach home safely every time. Gradually the ride distance increased resulting the full tank scooter which he filled before going to his native for 2 days, was resting in the parking lot with an empty tank and I was caught red-handed. heheh.! :P. Still those nostalgic memories wear a smile on my face.
How I Got My Ride: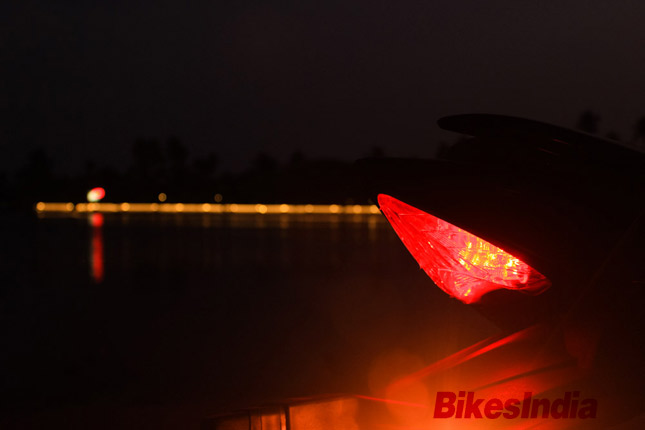 As of now I had completed my studies and got a good job, in between I am a freelance Photographer too :-), the search for getting myself a bike started. The hunger in me to own a 150cc was going strong and bold by each and every day I used to see people and my friends zooming past me on their respective machines. The only bike which I had in my mind was the yet to be launched Pulsar 150NS. The main reason behind this being the only choice was the Pulsar Branding and the segment leading mileage it gives along with the power and styling. I was following the reviews of the bike to know the specification and launch date. I saw many camouflage images of the bike being test ridden, and waited for almost 6 months.
My second choice was the Yamaha FZ-S due to the styling and the way it handles but FZ also had many flaws, it's under powered along with low fuel efficiency. Then came the Beast Suzuki Gixxer with its bikini fairing, aerodynamically shaped fuel tank, and the sporty chromed twin exhaust in the 2014 Auto Expo and the rumors suggested that it would be launched in 10th August. At last it was launched on 9th September 2014. I was eagerly waiting for the test ride reviews to know more about the bike as Suzuki bikes were not so famous in 150cc segment, also I was worried about the after-sale service offered by the Suzuki.
By reading several reviews I felt confident on the Suzuki and its plan for strengthening the after-sale service. Then when I came to know about the test ride bike reached our nearest showroom. I rushed for a test ride and well I was so impressed with the power and comfort I felt, along with the mileage the company was offering. Without any hesitation I booked the bike and went to bank for applying loan. There was two weeks waiting period for the Black Beast and to be frank those days were like months for me. I used to inquire thrice a week to know whether my bike reached. :-D
Finally the day came and I got a call from the Suzuki dealership that my bike has reached the showroom and is ready to be delivered on the next day. Woohoo! 23rd October 2014- Diwali, I was so happy to get my bike on that special day. I went to the showroom with family in the early morning submitted remaining documents and saw my Black Beast smiling at me. Wow!! Was soo exited and took the bike directly to the temple with my Dad and Mom following me in our car, Did all the rituals and then for the first time I rode my bike. Since that day it's with me till date. I am a proud owner of Suzuki Gixxer from last October, the bike is an excellent piece of engineering crafted beautifully by the Japanese engineers and my decision to take Suzuki Gixxer was worthy. It's the most awarded bike in 2014 and feels proud to say that I too voted for my bike. :-)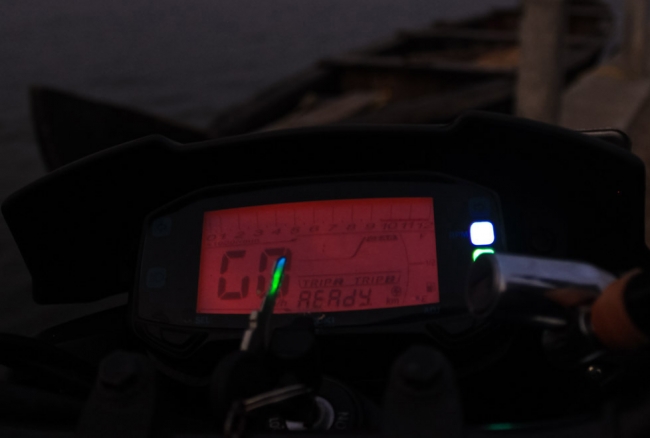 looks & Performance:
The sweptback headlamp, with that tiny fairing that sits atop. It houses a compact, all-digital instrument cluster that's filled to the brim with information – like a speedometer, odometer, two trip meters, in-gear indicator and fuel level meter – much like the bigger GSX-R1000. When you turn on the ignition, the Gixxer makes its sporty intentions known with a 'Go Ready' message on the orange-lit display. The shapely rear section of the motorcycle looks streamlined, with a nice flow from the tank, all the way past the sporty chrome dual exhausts ( The first in segment under 250cc bikes ), back to the swanky LED tail-lamp unit.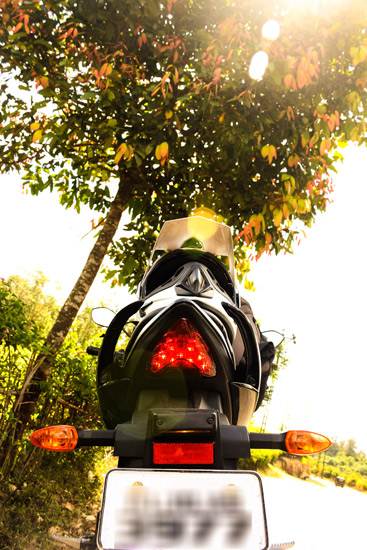 The tank is heavily sculpted, and leaves more than enough room for hands and knees when taking turns, while the new 155cc engine sits pretty, mounted on the single downtube frame, along with the comfortable single seat which is best for long rides. Those Y-shaped 3-spoke alloys lend the bike a grown-up sportsbike look. The 15 bhp of power and 14 nm of torque is usable and is well-spread over the whole RPM range with the music beat from the exhaust when revving hard. The brakes are efficient too.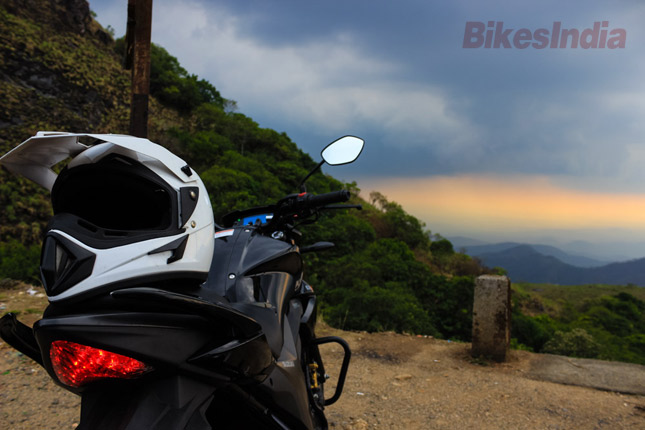 Handling & Ride
The riding position is slightly tipped-forward, and while the seat itself provides adequate grip, you can easily slide around it, which makes positioning to corner hard a breeze. The tubeless 100/80 R17 (f) and 140/60R R17 (r) tyres held up very well in the wet. You will feel confident with the wide tires specially during cornering. The seven-way adjustable rear monoshock absorbs all sorts of undulations well and suites well for long and city rides. As it is a naked bike, so you'll experience some wind-blast during the high speed runs, I felt it specially because I own a Vega motocross helmet.
Fuel Efficiency:
This lightweight motor is equipped with the company's SEP (Suzuki Eco Performance) technology that reduces mechanical losses. Using which, the company claims, the Suzuki Gixxer 155 returns the best in class fuel economy of 63.5kmpl. Once I got 63.7kmpl after first service, the mileage differs according to the riding styles and riding hard can make you see a figure of 43-45kmpl. In a mixed condition you will get above 50kmpl.
Memorable Tours:
Calicut-Kochi-Cherai-Vagamon-Munnar-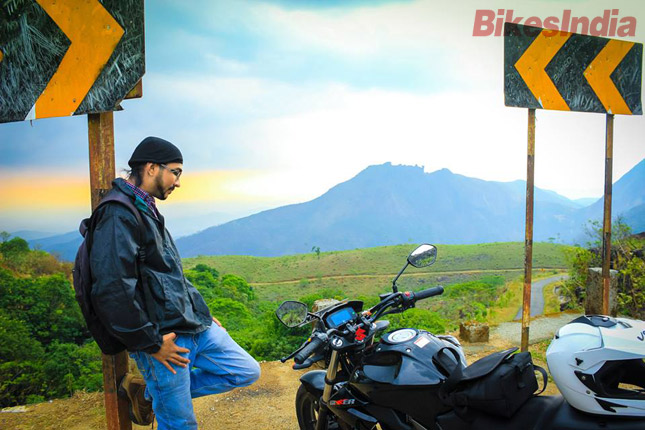 After my Engine break-in period and my first service, I went for a long ride from Calicut to Kochi with Pillion- my bestie, then to Thodupuzha(Idukki district), above 300km in a single day :-D. It was one of the most memorable trip, in between I tested the top speed and it touched 120kmph but after 115 it's a bit hard to go further to touch 120. Then did few city rides for two days, then planned to go Munnar and Vagamon with my Discover friend. It was an awesome trip, the peaceful surroundings with cool and soft breeze blowing across the valley along with the Green Meadows makes it a perfect place for meditation. Then back to Calicut after running 3000km.
My next memorable trip was to the Himavad Gopalswamy Betta - through the greenery of wayanad forest with my friend who is having a Gixxer SF. It was an awesome GiXxer Ride. It was like an off-road trip as there was no roads :-D, but the wide MRF tires gave us enough grip to climb the off-road hills. My long time wish was to get Closeup Shots of wild Elephants other than visiting sanctuaries, this time my wish got fulfilled. The whole Elephant family(3-along with baby) charged at me, made few sounds curling their tails and ran back when they saw I am not going to move ;). May be my luck or their luck. Heheh! :P Just kidding. Thank God :-). In-between we were on the Gixxer and I asked my friend to move with the bike when I saw its about to charge so that he would be safe and I started clicking the pics.. hehe !! :-D . I have done a lot of highway rides and trips but these two are the most memorable ones. :-)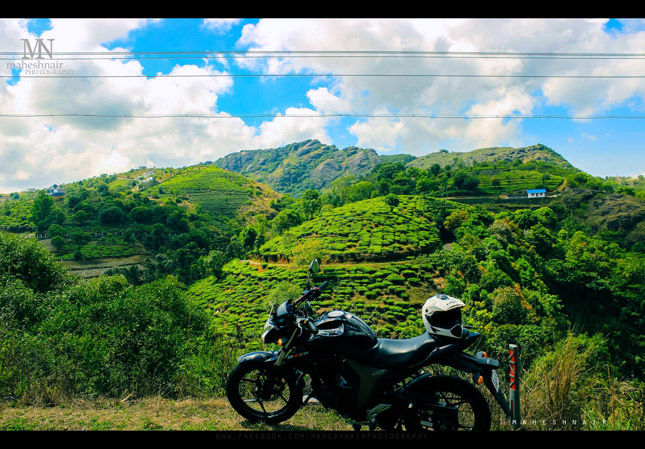 Suzuki's After Sale Service:
I have completed my 4th service, the service bill until now was below 500 rupees only. The after-sales service from the Suzuki's staff is really generous and humble. Suzuki is serious about their plans in India and they have highly talented and skilled mechanics specially for Gixxer working on your bikes. My bike had a faulty gasket leak, I mailed to Suzuki and I was replied by a phone from service center within a couple of hours and the gasket was replaced free of cost when I visited the service center.
Pros & Cons:
Pros:

-The instrument cluster is the best in class. Besides the usual meters and tell-tale lights, I really appreciate Suzuki for providing gear indicator, odometer, two trip meters, and fuel level meter along with RPM warning lights.

-Acceleration and exhaust sound is the best part of this bike. You just need to turn your wrist and in no time you will cross 80 kmph and in this in between time, the exhaust note gives you the feeling of some MotoGP bike.

-The riding position is awesome., enough space for the r​ider to move around, to sit upright and ride like a commuter and even to scoop back and duck and ride like a racer

Cons:

-The pillion seat is narrow and not comfortable for long rides.

-Brakes: The front brake is absolutely fine, good feedback, but rear drum brakes is a downer. At least Suzuki should introduce a rear-disc variant as an option if not providing it as standard.

-No Fuel Injection.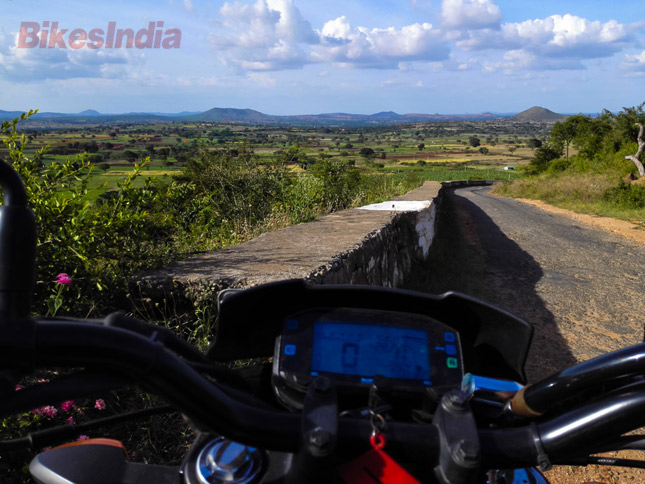 Verdict:
Every bike has its own Pros and Cons. It really comes down to the requirement of the customer. According to me this is a brilliant bike engineered in the best way to extract peak performance and also to grab a lot of awe from everyone along with good fuel efficiency
Cheers.. Ride Safe !! :-)
-Mahesh.M.Nair