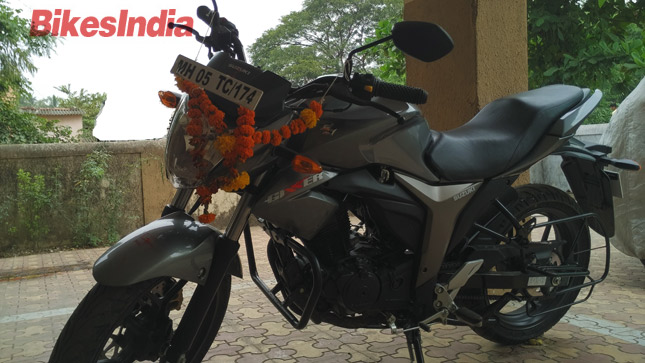 It was near Dushera, and I was looking for a bike to buy in the 150cc segment. I did a short research and had to decide between Gixxer 155 and Yamaha FZ. I had already test ridden my friend's Gixxer and I like the Gixxer's aggressive style more than the FZ's, so I decide to go with the Gixxer. Finally booked Gixxee at MRP Suzuki showroom, Ulhasnagar at Rs 87,000 on-road price. Got the delivery two days after Dushera.
The Delivery Day:
Got the bike delivered two days after Dusshera with registration done. All papers were handed over. Did quick check of the bike and found deep scratches on rear grab rails, which were replaced on asking. So, finally rode away with the new Suzuki Gixxer 155cc.
First Impression:
The bike feels quite mature. Seating position is quite good. Felt little wrist pain as handle grip is not smooth . The bike is very smooth and you will absolutely love the exhaust note .
Engine:
Powered by 155cc engine, the Gixxer's engine is quite smooth and less vibrations even at high rpms. Addition to that is that beautiful exhaust which is chrome plated and exhaust notes are similar to a Duke (according to me). Gearing is good and accurate, mid-range is punchy, keep it in right gear and it will bring a smile on your face.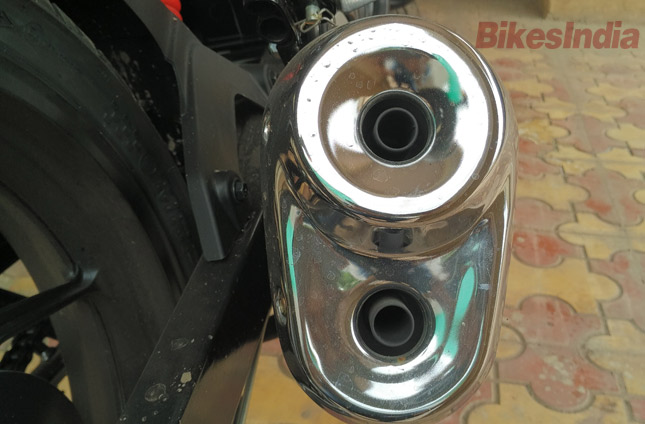 Suspension:
Well the suspension is more on a stiffer side. You can feel the bumps at slow speed. But its stiffness brings stability at high speed.
Handling:
Handling is excellent, the handle is smooth in operation. Your hand doesn't mess with the fuel tank, like in other wide body bikes. You can throw the bike at the corners with confidence.
Braking:
Front bybre unit disc brake is very impressive in stopping the bike. Rear is the drum brake, which is good too. Braking feel is progressive and more than enough to stop this monster.
Ride:
Overall ride quality is excellent. You will enjoy taking this bike for long hauls, while hearing to that beautiful exhaust note.
Other note-worthy features:
Instrument cluster is fully digital and has functions like gear indicator, rpm light, rpm meter, fuel gauge and obviously speedometer too. The cluster is good to look at, it illuminates in orange light at night.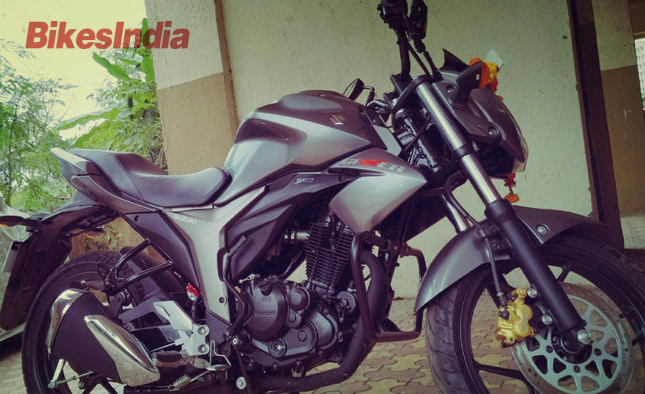 Pros:
1)Good braking.
2)Smooth engine and gear shifts.
3)Exhaust sound.
4)Good mileage.

Cons:
1)Stiffer suspensions, but can be adjusted according to your need.
2)Rusting at some places.
3)Horn sound is very low.
Final Verdict:
Best bike under 150cc segment category. If you are looking for a daily sporty commuter or few trips on the weekend, then go for this bike. It has excellent mileage figures too, pure rider's bike and fun to ride.
-
Nikhil Patil