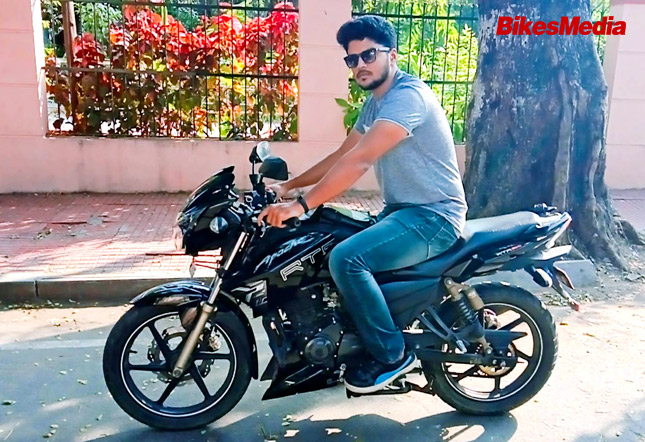 I'm Tharun currently working as a web designer and I'm a hardcore motorcyclist assuming the fact that not as hardcore as real bikers but at least to an extent. I watch a lot of motorcycle related stuff on the internet follow a lot Motovloggers and reviewers. I love anything that is fast enough to classify it perilous. Now cutting to the chase.
Here's the story:
I started riding motorcycles right up at the age of 15 or so and the first motorcycle I ever rode was non other the sinister performer the legendary RX-100 of Yamaha damn that was too good at that time. Like every other kid at that age I was too much obsessed with motorcycles and cars and I had to pester my parents for 5 long teary years damn that's long and after I completed my college like I don't know what got into my mom and bam she comes to me and says Tharun its time you get a motorbike and I just lost a breath there and I filled with ecstasy I still remember that feeling till day.
There goes on the quest for the best bike which would fall under my budget as my prerequisites was only one decent performance and decent looks initially I had the Suzuki Gixxer fixed up in mind and my dad what a vacillating soul always hesitant to take my opinions and there goes my Gixxer dream.
My dad comes up at my face with price quote for the Apache RTR 180 and at first site I kind of liked it though kind of aggressive as I was bit skeptical since me and my buddy crashed in previous gen Apache but I learnt that chassis was slightly tweaked to avoid slipping off the front wheel. There it goes one gloomy evening I make it to the showroom paying it one Cheque but still I had to wait for a week to get it.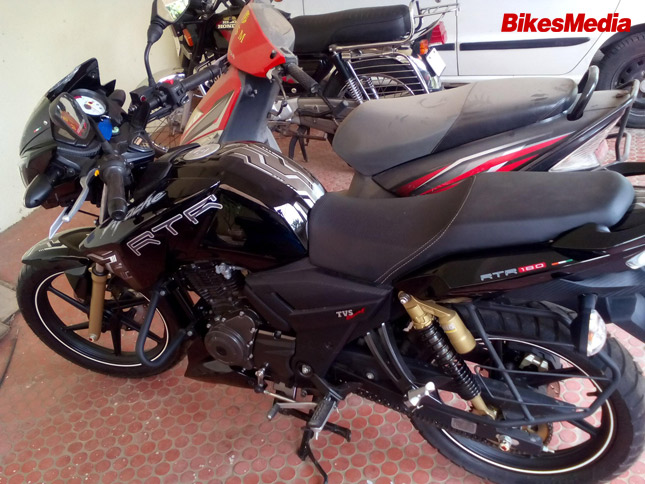 I couldn't handle that rush or excitement whatever you call it finally I get a call from the showroom to get it collected and funny thing is they did formalities some great mechanic forget to inspect the wiring of my headlight it flunked when I turned when being powered god!!!! Embarrassing.
In the initial days I felt the bike vibrating a lot I was so pissed with showroom staff for giving me faulty bike I got it fixed with local mechanic secretly without voiding the warranty, I did a cool periodic run since every new owner would be hesitant to more than 40kmph I took it to the highway everyday making not more than 60kmph after reading an experts advice.
Now coming to the personal encounters part, I've done a lot touring with this bike and I must add 100 to 110 kmph of cruising you could even by far do it the whole day furthermore even on that speeds the machine offered me decent fuel efficiency when compared to its rivals. The best part is it was able to smoke a classic 350 Royal Enfield well what do you know.
My first trip was to Yelagiri a small pleasant hill station comprising of just 240 km from Chennai and after that I made many trips to Kolli hills(Kollimalai) and I learnt that this bike can handle whatever the circumstances it had to come across.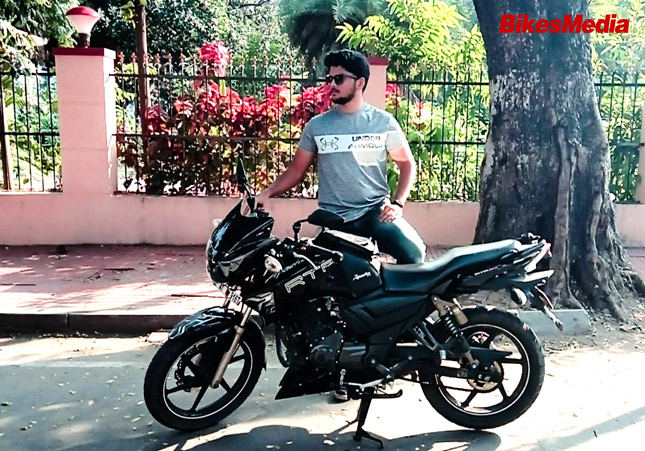 The advantages of this bike is it wasn't as cumbersome as other bikes in the market in the case of a breakdown looking for spares as it was available in almost every nook and corner, Long story short anybody out there looking for a decent performing bike without denting their pockets could actually consider this bike and I would stick my head out vouching that it wouldn't let you down.
SETBACKS:
1. The major problem I faced was with the battery as it flunked just within a month of usage I had big fallout with the showroom staff they me waiting close to 3 month driving me crazy then took the last resort of making a complaint with the customer care guys of TVS. They actually rolled with a warning for the dealership they called me immediately and replaced the battery with a new took them hardly an hour or so to get it done; fools should've done that 3 months ago.
2. The next one was a common issue faced by Apache owners those sweet vibes I don't want to wine about it much I had to do some tweaks with the sprocket and get an high end engine oil to sort it out to an extent.
3. Since 6 foot tall I found the bike being a bit small for me also I had lean to grab those handle bars which gave serious pain in my tail bone (tall riders kindly don't consider this bike).
4. TVS tires are awful yeah just awful I found scary while tilting it around corners be very alert during rains.
5. The chain used to loosen up often so had to adjust the tension now and then.
6. Lacks 6th gear and top end.
7. Suspension is too stiff maybe equipped for better cornering
PROS:
1. This bike has a petrifying amount of acceleration.
2. The bike easily maneuverable in traffic no issues in handling.
3. Power displacement linear just at the twist of the throttle it would just pull away.
4. Braking is just awesome it has good bite to the brakes.
5. Good fuel efficiency.
6. Cost of maintenance is less.
CONCLUSION:
If you are looking for an overall consistent performer with a tight budget this is the bike for you. I guarantee you that it will certainly not disappoint you. My only request get in a reputed dealership to avoid being cheated with your bike giving you problems. Hope this will be helpful for those looking for a reliable and fun to ride motorcycle.
By:
Ravichandran Tharun