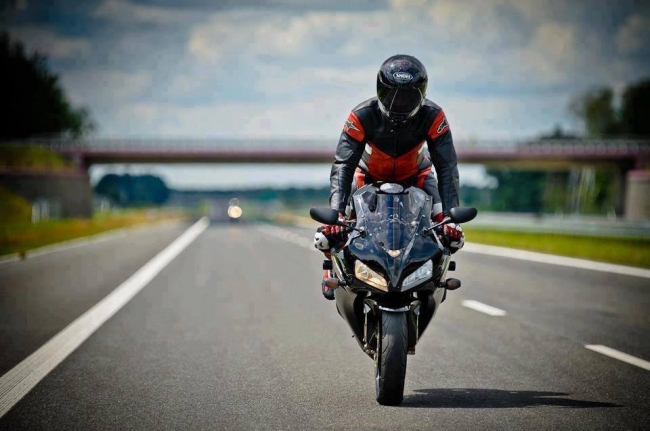 Today bikes are getting faster and more powerful by the day. Travelling at scorching speeds is the new way to travel for many. The roads becoming smoother and wider has allowed for quicker travel. But we know that staying in a country like India, however wide the roads get and the smoother it is, one can never know what might jump out in front of you out of a sudden. Now no offence of stereotyping here, but still something like this is pretty standard across the World. Hence for all that power harnessed, generated and turned into scorching speeds; there is an equal importance for good stopping power as well. Hence comes the huge debate between disc brakes and drum brakes.
Yes, the title suggests that I speak up as to how disc brakes are better than drum brakes, but don't classify drums as slouchy; they are maybe the most dependable and the one to skid the least. In drum brakes the total contact area is really huge even though the bite might be less than that of a disc brake. But again, there was room for improvement and hence came the discs.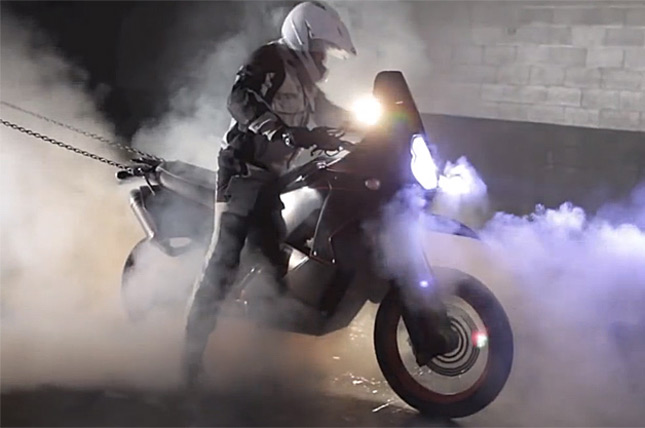 Now the way disc brakes work is rather quite awesome. The disc is fit right on the wheel, and there are pads on both sides of it mounted to contact the disc when the pressure is applied. This system is connected via a line of thick pipe which contains a viscous liquid as we popularly know is brake oil. This oil is connected to a highly sensitive pump which has a reservoir between the pipe and the pump. The pump is nothing but the brake pedal.
When the bike has to be stopped, the brake level is pulled like a pump applying pressure. This pushes in the oil inside which in turn applies pressure on the calipers and pads and they create friction with the disc causing the bike to either slow down or stop. Now the bite of the calipers on the disc depends on the brake pads as to how big they are and how much of area of contact does it cause. To clear this, one can check out superbikes who have dual discs and something called a "four pot" caliper. This is simply to increase the contact area to increase the stopping power.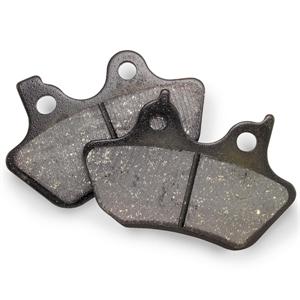 If you are in doubts as to what the four pots mean, just remember this. A brake caliper or brake pad is made up of multiple pads put together at an angle in a curve so as to make proper contact in a circular shape of the circular disc brake. So a single pad is a pot, two pads is two pots and that's how it goes. Number of pots put together makes an "n pot" brake caliper.
Advantages of Disc brakes:
1. High stopping power- As they are bigger in size and more pot calipers can be added, not to mention dual disks are also possible.

2. Quick Heat dissipation- Being located outside and in contact with air, they cool up easily as compared to drums which are located on the inside of the wheel.

3. Do not cause wheel damage- Drums have shoes connected to a spring that causes friction with the inside of the wheel. This can cause overheating inside the wheel and cause weakness leading to damage. Not the case with discs.

4. Easy maintenance- Disc brakes just need simple sanding done on the brake pads and the disc. The drums need the entire wheel to be removed during periodic maintenance.

5. Cheap spares- Changing the brake pads is quite cheap and if the disc needs changing, even then it is not that costly. But is the drums go bad, then there is a chance they cause loads of damage to the wheel on the inside which could become quite costly in the long run.

6. Adaptability to technology- Drum brakes are purely mechanical, but disc brakes, though mechanical also support ABS fitting. Hence an added win-win.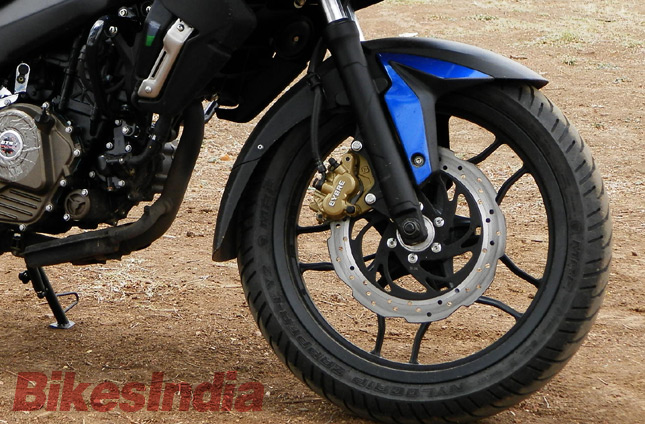 Disadvantages of Disc brakes:
1. They skid pretty hard during emergency braking in case of non-availability of ABS.

2. Cost a premium at front during purchasing a bike.

3. There are chances of damage to the brake fluid pipe causing brake failure.

4. If the bike is standstill for longer periods, the brake fluid loses viscosity and hence needs proper regular maintenance.

But even through all the disadvantages, they are highly negligible. Overall if you are looking for a bike, ABS or no, always prefer disc brakes over drums. You might have to shell out some extra premium in the beginning, but trust me it is all worth it overall.
So do comment below in case of queries or doubts or to put in your views here and stay tuned to BikesIndia for more on 2 wheels.
By:
Pratik Patole