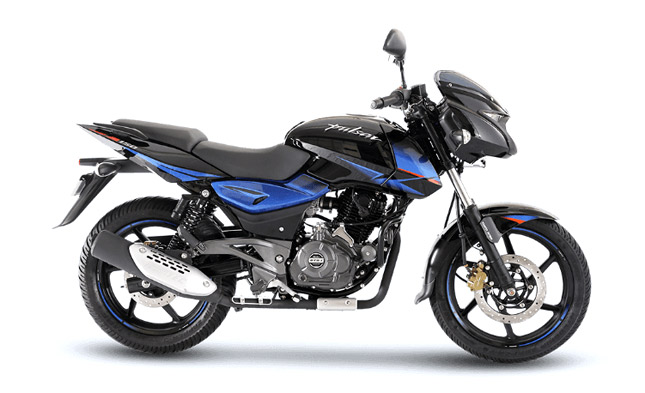 For Bajaj, Pulsar 150 is the ultimate cash cow. The company has refused to change the bike for almost 8 years now. The bike only receives a graphical update every now and then to keep it afloat in the market. So the question we have to ask ourselves is 'does it makes sense to buy the Pulsar 150 in 2018?' Let's dig deeper and find out.
Performance review:
Pulsar 150 is powered by a 149cc air-cooled DTS-i engine which makes 13.8 BHP of power and 13.4 Nm of torque. The engine is a 2-valve carb unit which is defined for the most part but starts to struggle as you climb beyond 100. The bike's performance is average by today's standard. Pulsar 150 sits somewhere between Suzuki Gixxer and Yamaha FZ 2.0 in terms of performance.
Chassis review:
The Pulsar 150 has two variants, a single disc version and a dual disc version. The Chassis on the Single disc variant feels ancient because it squirms in the corners if the rider leans too hard. However, the Chassis of the Twin-disc Pulsar 150 is decent enough. It provides decent highway stability thanks to the 37 mm front forks and a 120 section tyre. Still, none of the variants can deliver the ride quality comparable to a Yamaha FZ 2.0.
Ownership experience:
Pulsar 150 returns an excellent fuel economy of around 50 km/l. The bike has a comfortable seating position and its maintenance is quite cheap. However, the aftersales service of Bajaj is really bad, and the quality of parts used on the bike is low. The bike doesn't break down easily but the parts can barely last a decent amount of riding hours. Finally, according to a recent study by JD power,
Bajaj has been ranked lowest in terms of customer satisfaction index
among all the other motorcycle companies. So the ownership experience of owning one of the cheapest sportsbike from Bajaj is not very good.
Verdict:
It's 2018 and Bajaj is still rolling out graphics updates for the Pulsar 150. While other companies are busy working on their next generation 150cc motorcycle. As a result, there is no need to buy the Pulsar 150 in 2018 because far better options like Suzuki Gixxer and Yamaha FZ 2.0 are available in India.
By:
Yetnesh Dubey