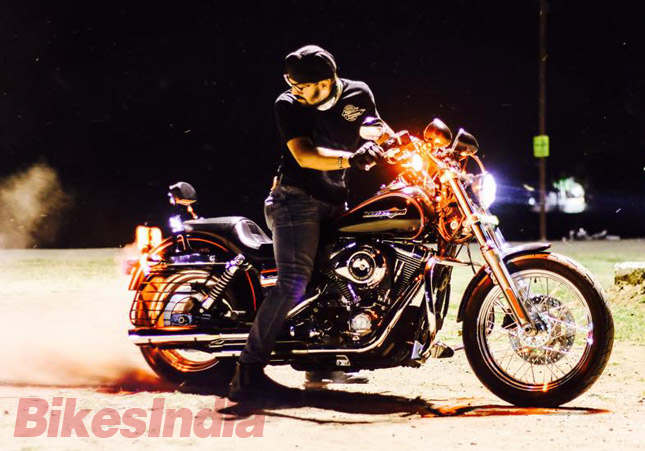 Hi, my name is Gurtej and I live in city of lakes Bhopal (Madhya Pradesh). I have been a motorcycle enthusiast ever since my childhood. I always get infatuated towards the big bikes specially cruisers, Harley Davidson is being an iconic brand always had a special place in my life. My dream came true when I got my first Harley early this year, it was the Iron 883. Before I could make myself comfortable with my Iron stallion my dad gave me a surprise of my life, he gifted me another Harley. And this time it was the perfect cruiser from Harley Davidson's Dyna series- the Super Glide Custom. However I could only came to know a little later that why I got fortunate enough to get another Harley as it is my dad who rides my bike more than me........!!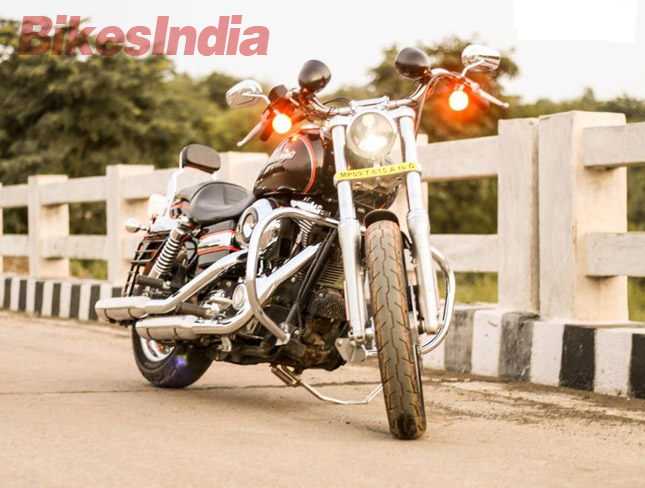 First Impression:
The very first impression that my Super Glide Custom left on me was its visual delight, the bike dominates you as soon as you just look at it. The 1600cc V-twin engine is an ecstasy and it grows on you. The massive power delivery, razor sharp handling and couch like comfort are all you can only understand once you live with it. We bought the Super Glide Custom from Indore as they are the only HD dealer available across the state. We had to shell out Rs 13.15 Lacs (On- road, Indore) for our black beauty, this includes life time road tax and first party insurance.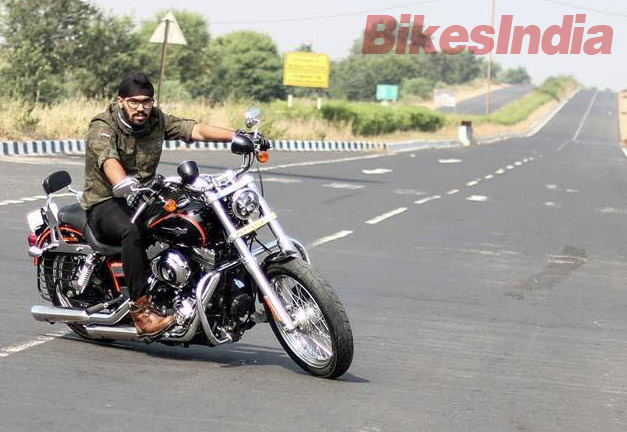 Riding Dynamics:
After riding the Super Glide Custom for the first time I felt my Iron 883 is like a normal Royal Enfield Bullet. Its just amazing, its has almost double the power of the 883 and the power deliver is way smooth. The longer wheelbase aids the cruising and makes the bike more planted on highways. However it is very heavy and tips the scale at 313 Kg but you hardly feel the weight once it starts rolling on the tarmac. The extended front fork does make the city commute a little cumbersome with that extra payload but the same proves a boon while high speed cornering and cruising on the highways.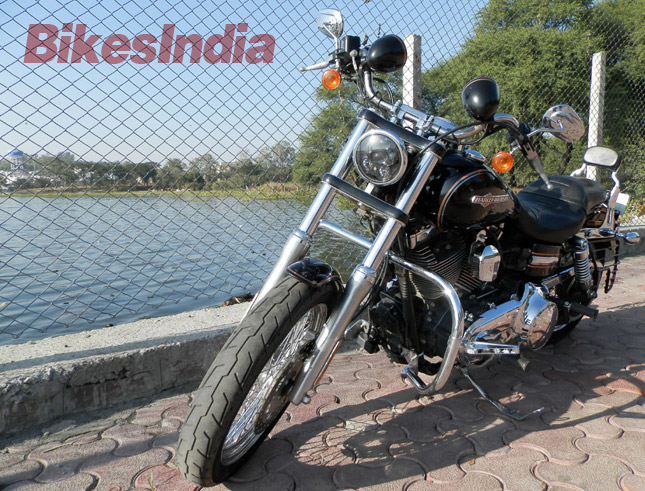 Accessories Installed:
However, the bike you take out of the showroom is complete in all respect but a Harley without accessories is like a bride without ornaments. I had installed couple of accessories on my Super Glide Custom to my taste;
Engine guard
Sissy bar (adjustable back rest)
Screaming Eagle Exhaust
Mickey Mouse Speakers
Highway foot pads
7 Projector lamps
Loud Horn
I have spent Rs 1.25 Lacs all n all on accessories, all the accessories are standard fitment of Harley Davidson and are imported. I have bought the accessories from the HD dealer, Indore and the price I quoted above are all inclusive with installation charges.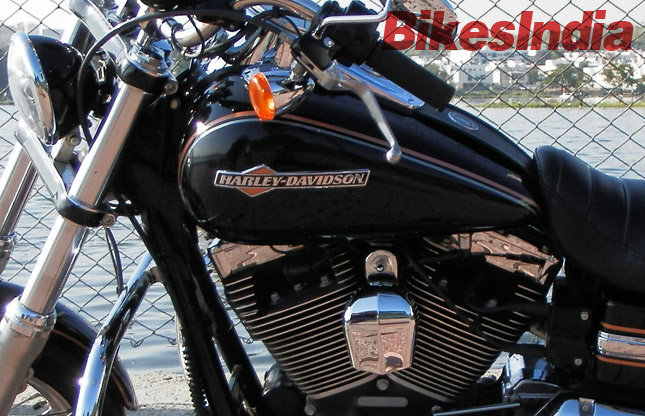 Problems I faced:
Earlier it was perceived that procuring the big bikes from tier III city is never easy and proves troublesome at times but in my case I found my self fortunate, having my dream machine from a place where the number of bikes sold and their respective owners are limited. I got the benefit of exclusivity and always get priority, be it the service of my bike or having direct communication with the company representatives. As far as problems faced by me is concerned I would like to categorize it into three:
Problems Related With Quality Issues:
I have always heard good about the product quality of Milwaukee based Harley Davidson company. When I got to experience it by myself, I must say that whatever I heard was true to each and every word of it. The quality is absolutely top notch and there is hardly anything that you can find as a negative point.
Problems Related With Durability Issues:
The bike is pretty durable and you can use it for ages, it is true that a Harley is for lifetime and yes, there are Harleys having lifetime warranty, it is that durable but they are sold in USA. What I personally believe is a bike's life depends upon the owner of the bike..!! I know people who are riding RE for more than 25 years and I know people who are fed up of their Harley within 4-5 years.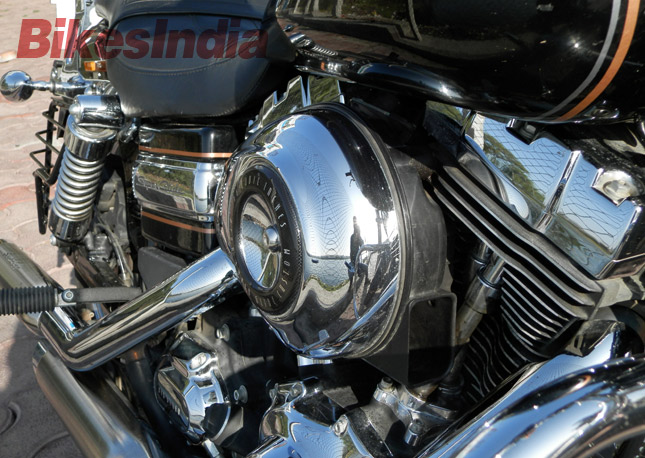 Service Related Problems:
As I mentioned earlier there is no service related problem whatsoever that I faced till date, you can say I am more than happy with the kind of service and support I am getting from the authorized HD dealer. As a regular regime you have to take your bike for regular servicing after every 5000 kms or every six months.
If you find taking your bike to the service station is a problem, Harley gives you an alternative to get your bike serviced at your doorstep. Yes, you can literally call a service guy at your home to get your bike serviced by just paying the travel expenses extra. However because of two reasons I refrain from this practice, one, I don't want to miss a chance of 400 Kms ride to and fro on a maintained national highway. Two, at home there is no way the bike can get serviced on a proper bay lifted on a fork machine.
The cost of a regular service is between Rs 6000-8000 and that too you have to shell this much of amount twice in a year to keep your bike in a pristine condition.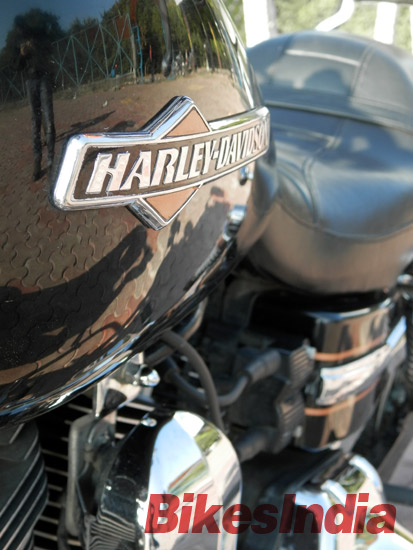 Kitna Deti Hai?
That is probably a question which I am sure every superbike rider is become used to answering, it is by far the most common question asked about the bike by every inquisitive homosepian on this earth.
The bike is made for cruising so the maximum reward you can get is on the Highways as far as fuel economy is concerned; it gives very generous 25-30 Kmpl but in city riding its a disaster, it returns only 7-8 Kmpl mileage. Overall it gives mileage of 15-18 kmpl.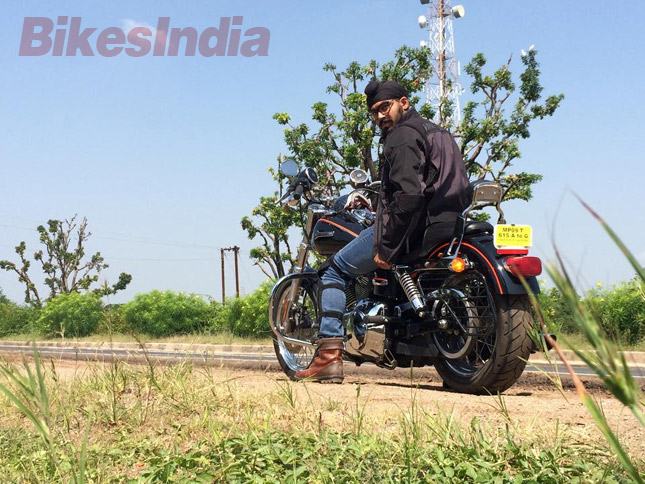 Overall experience:
I love my bike, so I am sure I will keep it in a pristine condition for as long as I want it to be. I am very satisfied by the kind of service and support I get from the Indore dealer, my bike gets a special attention as here there are limited numbers of Harleys available in Madhya Pradesh as compare to metro cities. This kind of give me additional benefit of being in lesser number..!! Otherwise all over India I believe Harley services are same. With Harley Davidson bikes all you need is upgradation....! Once you have a big bike you desire for even bigger.
"I believe the person who loves his bike are the best person to keep it for years" Cheers.....!!!!