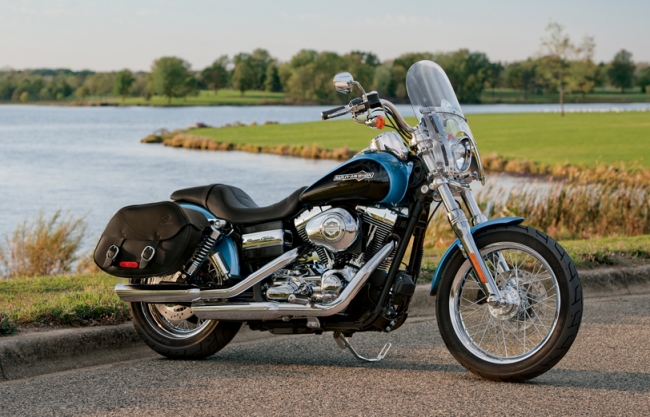 There has been a long battle going on in the mind of every biker as to which tyre to choose for his/her motorcycle. Now one would simply suggest going for the stock tyres that come with the bike. But that is not the dilemma we have in mind here. Our dilemma is something much deeper, and that is to go for a bike with Radial Tyres or Bias Tyres. Now this was a topic we have previously covered here on BikesIndia about the
Tube tyres Vs Tubeless tyres
. So we decided that lets enlighten the readers with something that is the future and a new wave in the tyre industry, radial tyres.
What are Radial Tyres?
If we check out the procedure of making tyres, Radial Tyres are built by placing steel sheets in between the rubber plies. What this allows is the tyre to be a lot stronger and rigid and yet not be too bulky. This allows the tyres to be as wide as they want without being too tall. Also the sidewalls of the tyres are made as a totally independent section and are not dependent on the original plies of tyres overlapped over each other. It is a part of the tyre but as a different unit. This way the sidewall is rigid and yet has flexibility to it so that while cornering, the tires' contact patch remains pretty much constant and provided optimum grip to the tyres.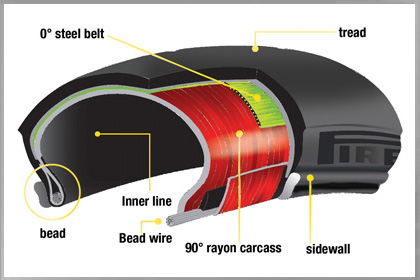 How are they different from the non-radial tyres?
Non-radial tyres as in bias tyres are made of plies of rubber laid on top of each other. This makes the tyre a lot fat and tall as well. This allows for the bike to hold a lot of load and runs for long as well. The thing with radial tyres is that they do not have much of a load bearing capability. Neither do they have good strength to endure rough terrain. But what they do have is endurance and great handling at higher speeds. Hence you can easily notice the commuters still use the bias tyres while all the sports bikes which run at higher speeds get radials by default.
Another reason for this is the heat dissipation constraint. The bias tyres are made of complete rubber or synthetic materials. They are very thick in nature as to attain the certain amount of strength; they have to be that much thick. So on hard running the tyres get a lot hot and hence there is a need for the heat to dissipate soon else it affects the tyres a huge deal. The radial with steel braids in them dissipate the heat much quicker hence making them perfect for longer hauls which those run small distances can go for bias tyres.
The only issue for radial tyres is that they have a comparatively shorter tyre life. That means you cannot retread the tyres and make them last unlike bias tyres which can be retread to increase the tyre life. Also the radial tyres have lovely cornering grip as well since they are thin, so they are a bit flexible. So you can easily do the knee down stuff when running radial tyres which you cannot easily do on bias tyres.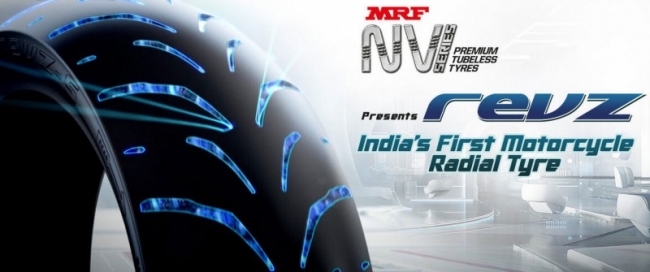 Radials tyres are something that was available from a long time for cars but for bikes, and that too for the Indian market, bike radials were almost unseen. But today many companies like MRF, Michelin and others have brought out radial bike tyres for a pretty reasonable amount. They are of near world class quality and a price that won't pinch hard for an average Indian. The reason for this is the Indian biking scene has developed at a pace of none other. Suddenly the average user is moving from the usual commuter to a bigger class of sports bikes. This has brought in the demand of good and cheap radial tyres in the market and hence the sudden boom here.
So make sure that if you are using a tyre for your sports bike, it should be a radial. No hard in using a bias, but then it won't allow you to use the complete potential of your bike which the radial allows. Also if you check out the super-fat tyres of many a superbikes and cruisers, you can easily check out that the width to height ratio is quite large. This is only possible due to the radial tyres, else the fat tyres would have had been equally tall and that would have looked really ugly.
By:
Pratik Patole