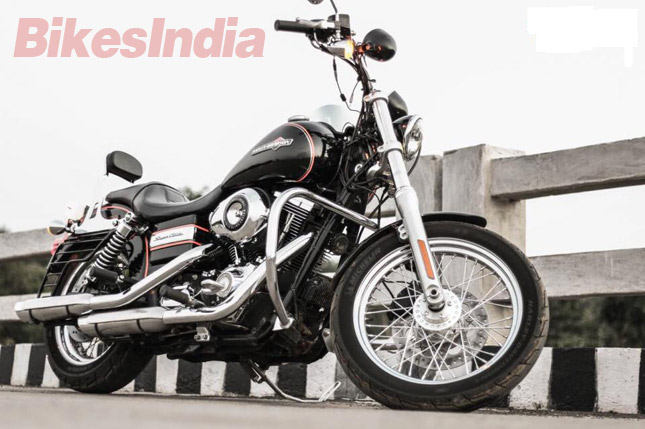 Nitrogen has been around us since a long time. Rather over 70% of the air around us is nitrogen. But how many of you knew that you can also put nitrogen in your vehicle tires? You must have come across various Nitrogen Filling Stations in your city or around and must have ever wondered that what is the actual difference of filling Nitrogen in your tires when the regular compressed air also has over 70% of Nitrogen? Well the difference is simple. The nitrogen in the air is really in a dormant stage, which means it does not actively react with any other elements causing any harmful reactions. The nitrogen in the filling stations though has a higher concentration of nitrogen than regular air, hence please consider this as a disclaimer; Do not Breathe it at any cost.
But then again the main question that lies ahead of us it that, which is really better, Nitrogen or regular air? Well let's discuss it in a bit more detail so we can get an accurate answer.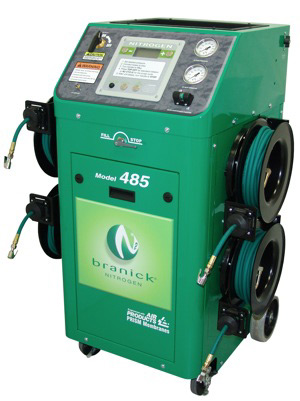 Nitrogen as an element and a gas is lighter than oxygen. Hence the overall density of Nitrogen and the equal density of oxygen if taken together and weighed, oxygen would weight heavier for the exact same quantity of Nitrogen. So we can easily conclude that it is lighter. And not only that, but oxygen has the tendency to absorb heat quicker than nitrogen. Hence nitrogen has the tendency to remain cooler under normal conditions.
Now let's put things in perspective. We want our tires to remain cooler so as to not have any untoward incidences, as well as weight lighter to reduce the overall load and hence rolling efficiency of them. Putting two and two together we can very easily conclude that Nitrogen is better than regular compressed air for our vehicle tires. But all that is alright for cars, but does it make any difference to bikes?
Well, the answer is generally a subjective one. The difference between the two when it comes to two wheels is pretty negligible. But if you are of the types who do not want to take absolutely any risks, then it would be your worth to go for Nitrogen instead of regular air. Let's put them up under Pros and Cons for better understanding.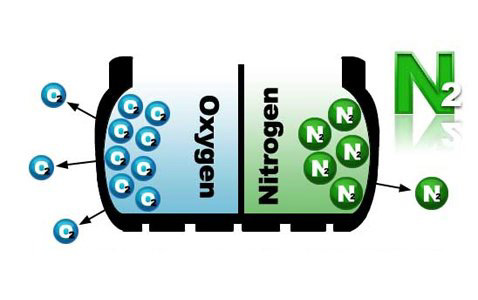 Pros of Nitrogen Gas:

*It is lighter and cooler and hence is useful in optimal running of the bikes.
*It is lighter and does not react with the rubber improving tyre life and also helps seal the tyre to rim gaps much better.
*It has no moisture content; hence it does not react with the wheels causing no rust and no degradation.
*Nitrogen does not escape out of the tires that easily thus making refilling a rare task.
*Reduces rolling resistance for improved performance and efficiency (though it is very minute and negligible).

Pros of Regular Air:

*It is easily accessible everywhere.
*Costs peanuts to refill.
*Can be inflated anytime anywhere via portable inflators.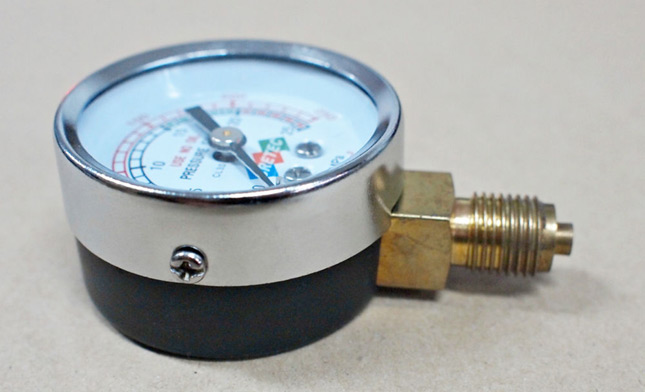 Cons of Nitrogen Gas:

*Higher cost of filling.
*Non-availability issues in case of emergencies (in case of tyre punctures).
*Cannot be filled over regular air, needs the tires to be completely emptied and refilled.
*The difference is very minute to even consider.

Cons of Regular Air:

*Heats up the tires soon.
*Are volatile to heat and expand and contract readily causing tire pressure inconsistencies with changing climates and seasons.
*Have moisture content; hence cause rusting issues of the wheels in the longer run.
*There are chances of impurities being present in the air which could cause unbalancing with usage.
So after all the compilation, it must have become very clear that Nitrogen does have its advantages over regular air. It is quite expensive initially, but has pretty much negligible maintenance costs as it does not need to be refilled as regularly.
So if you are willing to pay the extra premium and care for your bikes that much then you can definitely go for Nitrogen in your bike tires. There are many vendors who are even providing as much as 3-4 months of warranty on a Nitrogen filling. That means you can fill up as nitrogen as many times as you like in your vehicle in case of loss of pressure until the end of the warranty period. You can be sure that the tires will be taken care of very well at least from the inside, since Indian roads can never be trusted to take care of our tires from the outside.
By:
Pratik Patole