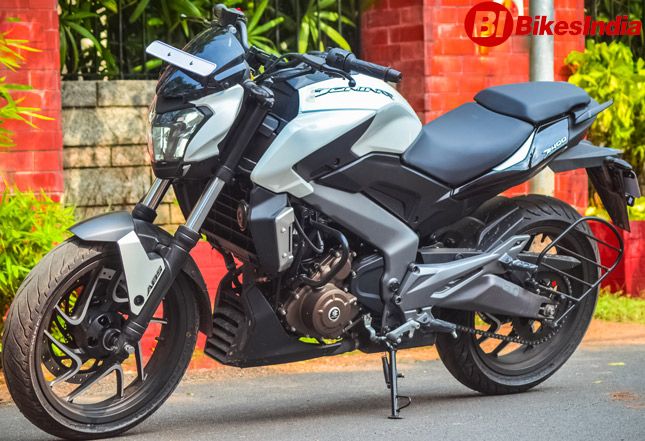 I was a sad lonely guy who thought his life was full of bad-luck until I met the Bajaj Dominar 400. It is the bike which clearly should have won against its arch rivals but it didn't. It failed so badly that in order to sell it to the people, Its parent company (Bajaj) had to make lousy advertisements about another brand. The motorcycle is not a mechanical failure but a marketing failure. From the day it was launched, people were unsure of the purpose of this bike. Is it for riding on the streets? Is it for riding on the highway? Or Is it for riding during the night? Because the tagline "Only babies sleep at night" suggests the same. Let's look at 4 reasons as to why the Bajaj Dominar 400 failed in terms of sales.
1: Poor marketing campaign-
There is a difference between the type of crowd which buys a 150 cc motorcycle and a 375 cc motorcycle. Ones buying the latter are not only buying a bike but rather a lifestyle. They don't want to own just a piece of machine with no special attributes attached to it. People want to feel exclusive when they are buying such a bike. There are two ways of making a product feel exceptional, first includes "making it properly" and second includes "advertising it properly". In the age of Digital media, only an idiot can choose to ignore the impact of a poorly made advertisement. Dominar 400 was marketed without a core audience and genre in mind. Its creators threw it in the Indian motorcycling market hoping it would sell just like any other 150 cc motorcycle.
2: No showroom Experience-
Bajaj wasn't able to showcase the bike's full potential and use of the internet properly. Still, It's ok, things can still be worked on at ground level, things like showroom and customer experience. When Maruti Suzuki launched its range of premium cars, it did so by opening a different variant of brand dealerships in the form of Nexa. These showrooms had all the key features of a Maruti showroom and more because it housed premium segment cars like Baleno and S-cross. This escalated the customer's experience and made him feel that he was buying a quality product.
On the other hand, Bajaj just showcased their flagship motorcycle standing beside Platina. If a keen customer walks in and wants to take a proper look at it, then he would be disappointed at the sight of ugly commuters crushing style of Dominar. How will the customer feel he's buying a good product if the product itself isn't treated specially. Showroom feels more like a Motorcycle stand than an actual showroom.
Royal Enfield stores, also looked like cycle stands back in the day and just by spending 30 mins in the showroom you'd want to get associated with the brand and its history. That's the effect of showcasing a product properly has on a customer.
3: In-effective branding-
The brand Dominar is a new one which stands for no particular type of riders supporting it. For example, Pulsar is famous among stunters, Royal Enfield is famous among classic bike enthusiasts and so on. Since it is a relatively new brand and has no history behind it, it lags behind the other, more successful and already established ones. That being said, the company isn't helping in establishing the brand at all. The initial branding of the bike which carried "Only babies sleep at night" was kind of ridiculous, the second attempt of "Dominar Vs Social media" was absolutely pathetic as it showcased the bike as a toy which teenagers and hipsters would want to pose with. The third was even more futile and we have done a full whole article about that.
4: lack of Riding events-
TVS recently announced the formation of Apache Racing Experience (ARE), in order to help up-coming riders. Royal Enfield has community rides and events throughout the year. Dominar has just now started one weekly ride event "The Hyper-ride" which takes place in different cities across India. Compared to the Royal Enfield, it's "arch rival", Dominar has very few riders focused events.
Bajaj Dominar is a marketing disaster whose fall is as big as it's marketing team's negligence. We have all been taught to not compare ourselves to others but even we do, we do it positively. By learning what more is there to learn rather what we can boast of doing over someone else's shortcoming. Bajaj can fix this just by showcasing the potential of Dominar's ability and what it can do on its own.
By:
Yetnesh Dubey