It was 2011 when I got my first bike the Red coloured Pulsar 150 UG4. I have ridden this bike for long seven years and have grown up with it. I was in 11th standard of school when I first did a 122 km/hr. on my bike and now I am in my final year of engineering writing this review in the middle of the night. So settle in and have some snacks because you're all in for a story.
The Looks & The Ride: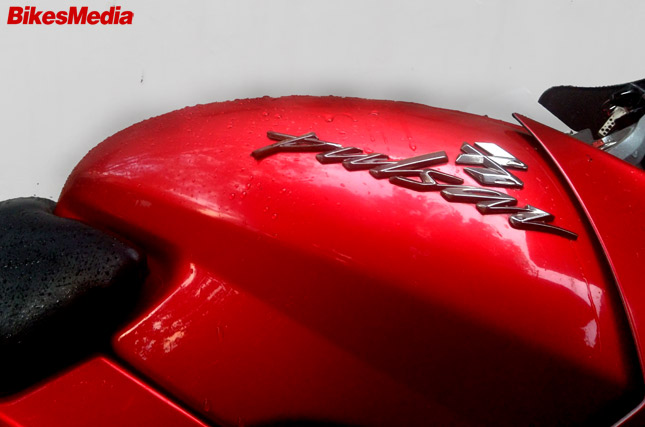 The bike has a premium feel throughout its flesh & bones. The twin led tail lamps, backlit switches, high-quality paint job; all of this coupled with the 3D "PULSAR" logo made the bike irresistible. My first thought was to go for TVS Apache but then I noticed those backlit switches which were the first time I found true love. It was only later in life when I came face to face with the kind of versatility that this bike had to offer. The clip-on on the bike gave me enough feedback from the road and also a sporty riding position. The position isn't as aggressive as TVS Apache RTR, but it is sporty enough to quite easily feel a difference when you hop on to this after riding other motorcycle like Yamaha FZ.
The Specs and performance: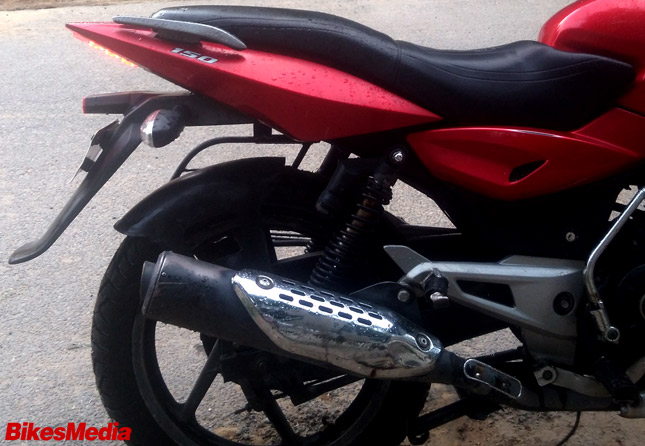 As you all know the UG4 Pulsar has a 149cc Digital Twin Spark Engine with a 2 maps CDI to control ignition timing. This small monster produces a power of 14.09 BHP @ 8500 RPM & 12.76 Nm of torque at 6500 RPM. The torque kicks in late which mean that the rev band to fully enjoy the ride is between 4500-7000. The engine redlines at 9000 RPM but it's better to stay between 8000-8500 and avoid stressing the engine too much as it's only an air cooled bike.
The performance of the bike is good enough for both the city and the highway; I have completed more than 23000 km on this bike and it never broke down once in any of my trips be it during the intense heat of June or the freezing nights of January the engine worked like a charm, yes it showed stress in the form of vibrations which would start creeping in if you would ride it continuously for more than 300 km but just a rest of half an hour and the bike recovered back to normal temperatures.
Talking about mileage, it gives me around 50 kilometers per liter when I ride it really hard and more than that if ridden normally. Very recently my clutch assembly got damaged and I had no option but to leave for home, so even in this condition, I was able to ride the bike from Greater Noida to My home which is 310 km away, without even taking a stop. During this journey, I just refueled once.
Things That Can't Be Changed: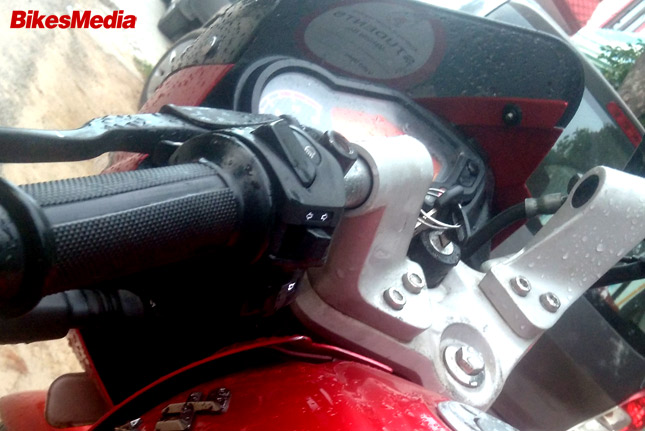 • Rear Suspensions:
As tough as this bike is the rear suspension seems to be far behind in its performance. The original suspension from the factory had a life of only 2 years. Since then I have replaced them two times, but still, they average out very little life in them.
•Brakes:
Brakes lack a good bite and both the wheels tend to lock up during emergencies.
•Chain Cover:
All its competitors have a naked look chain cover but the pulsar still has the old completely covered chain which robs its sporty looks a lot.
•Lack of Monoshock Suspension:
Though there may be mixed opinions on this because for the kinds of purposes the bike is used, it's better to have a long travel dual shock to bear the heavy loads but with a reinforced frame and a new swingarm the Monoshock too can retain the versatility while improving the performance of the bike.
Parts That Have Been Replaced: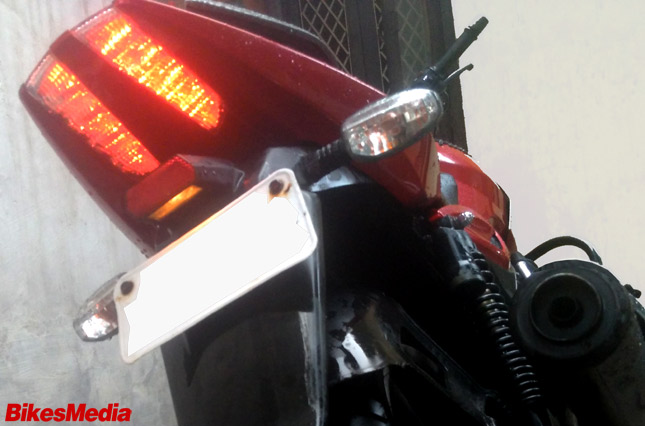 The parts that got damaged and were replaced in the span of 6 years include:
• Chain Sprocket
• Timing Chain
• Rear Suspensions (TWICE)
• Battery
• Tyres (FRONT AND REAR)
• Clutch Wire
• Clutch Assembly
• Brake Shoes and Brake Pads
• Air Filter (TWICE)
The Bajaj Pulsar 150 is still a very practical bike and the design on the bike manages to catch the hearts and minds of the riders even today. This bike had set a standard of what a performance oriented budget friendly motorbike can do long ago and it still continues to dominate the market with its refined engine, superb mileage, versatility and budget friendly price. No matter how much the Indian market becomes crowded with companies like Suzuki, Yamaha or Honda, there will always be millions who will love and cherish The Pulsar. Like EMINEM famously said: "
Why Be A King, When You Can Be A God
".
By:
Yetnesh Dubey