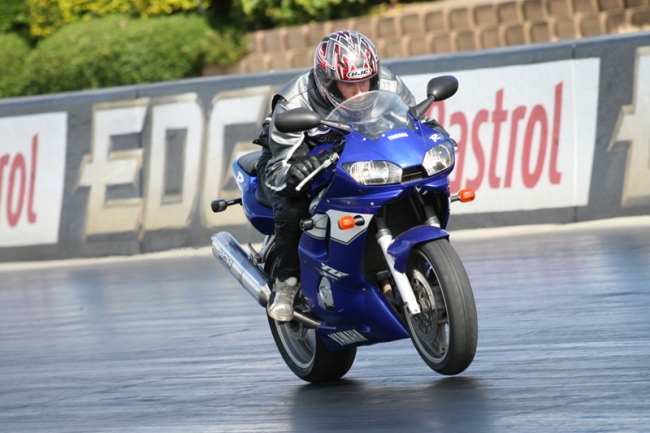 Piston for any kind of engine is a very important component but inspite of being stressed component of the engine it is often neglected one. For a reason we hardly think about this functional component until the compression of the bike gets leaked due to wear n tear in the Piston rings or the Piston itself gets ruined. It is now that we often come across the term "Forged Piston" and "Hypereumatic Piston" when the comparatively high performance motorcycles have become common even in low capacity engines.
Since ages the Cast or Die Cast Pistons were in use and they are still in use in quite a lot number of engines. Majority of motorcycles ranging from entry level commuters to the executive class and scooters are having pistons made from casting. It is the premium class or high performance sportbikes commonly using the Forged Pistons.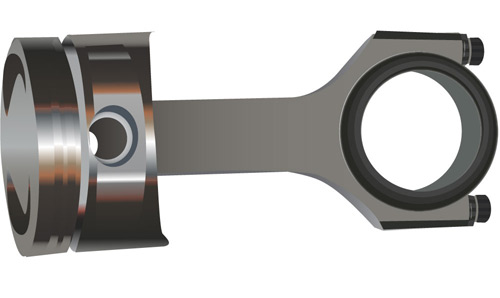 What Are Forged Pistons & Die Cast Pistons?
Depending upon the method used in manufacturing the Piston its broadly divided into two- Forged Pistons & Cast Pistons. The more traditional and rampant method of manufacturing the Pistons is "Casting" or "Die Casting".
Cast Pistons:
The Cast Pistons are made through casting technique, where molten Aluminum alloy with Silicon is poured into a cast/ mask of a desired piston. This molten mixture of alloys when cooled down, it is carefully removed from the mask and then it is finished on machines to get it ready to fit into an engine.
Forged Pistons:
The Forged Pistons are manufactured by "Forging" technique, which is also not a latest or modern technique as it sounds. The Forging is as old as Casting technique, it is known for making weapons stronger like Swords in the medieval period. As far as making a Piston is concerned through Forging technique, it starts from a piece of solid metal alloy and it involves hammering, beating and pressing that piece of metal at high temperature and pressure by a big machine fitted with the die of desirable size and shape of a piston.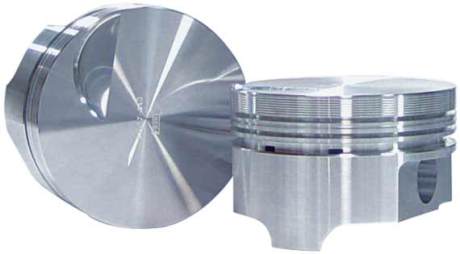 Advantages & Disadvantages Of Forged and Cast Pistons:
Cast Pistons are made by molten alloy and there is no pressing involved therefore there are minute air pockets left in the final product which could lead to a break off while being stressed.
Forged Pistons are made from solid piece/block of metal alloy by further pressing it under very high temperature, makes it more strong and dependable in conditions like higher compression engines have or engines run on high octane fuel at extreme temperatures.
Cast pistons can easily be made in bulk and therefore the volume production makes it more viable.
Forged Pistons can be made easily in small numbers and manufacturing them in volume requires more men and machine power. This makes it less cost effective.
The Cast Pistons are usually light in weight due to porous construction. This aids a little bit to the performance of the engine.
Though the Forged Pistons are usually heavier than Cast pistons because of the solid metal construction but their reliability and strength compensates this drawback with the higher performance and durability.
The porous structure of Cast Piston makes it vulnerable when abused.
Forged pistons are more strong and their solid construction makes it more reliable and apt for high performance engines.
Cast Pistons can not be tailor made and often suitable for bulk production.
Forged Pistons can easily be manufactured in different shapes and sizes.
By:
Farhan Kashif