Ain't going to tell you something new, it's the same thing you guys have been hearing, reading, watching and some of us are even saving for this multipurpose motorcycle from the house of Power horses aka HONDA. Yes, you guessed it right, it is the CBR650f.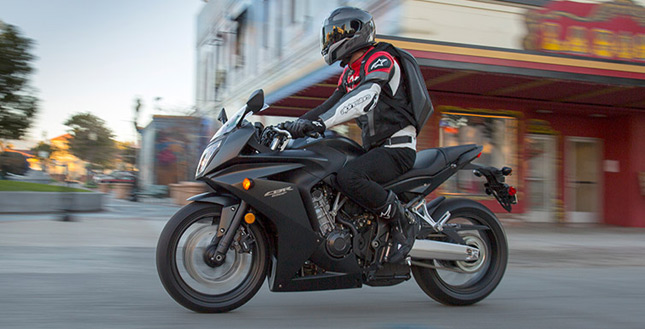 The Honda CBR-650f launch is around the corner, Honda will be launching it either this or the next month. The booking of the motorcycle has already been started in the metro cities, though there isn't any announcement regarding the prices yet. The bike could be a game changer for Honda if priced right and they make it available for the customers without giving any twist in the power output.
A full faired motorcycle that comes loaded with, a 650cc inline-4 liquid cooled engine producing 87Ps of max. power at 11000 Rpm and 63 Nm of max. torque at 8000 Rpm, clip-on handle-bars, a comfy seat, mid-range power output for a better daily riding experience and a perfect combination of sports and tourer motorcycle. Anything left by her to get a place in your garage?
Recently a spec sheet has been allegedly leaked out from a training program arranged for the dealerships prior to the launch of CBR 650F. The spec sheet compares the technical details of brands like Kawasaki Ninja 650, Triumph Street Triple 675 and Ducati Monster 795 with the upcoming Honda CBR 650F.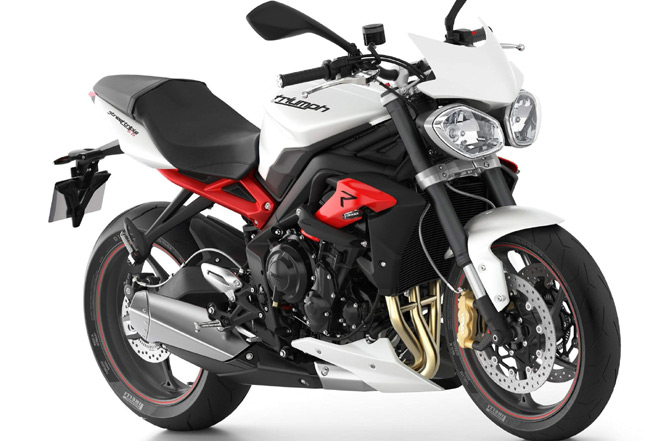 1. Triumph Street Triple 675
Triumph was selling the bikes in good number but when detuning episode was struck, that affected not only the sales of British marquee in India but also the overall image of the brand. The Street Triple 675 comes with a 675cc inline-3 cylinder mill which churns out 79Ps of max. power at 11050 rpm and 54Nm of max. torque at 8375 Rpm. The bike is sold at a price tag of 7,65,000 INR Ex-showroom, Delhi.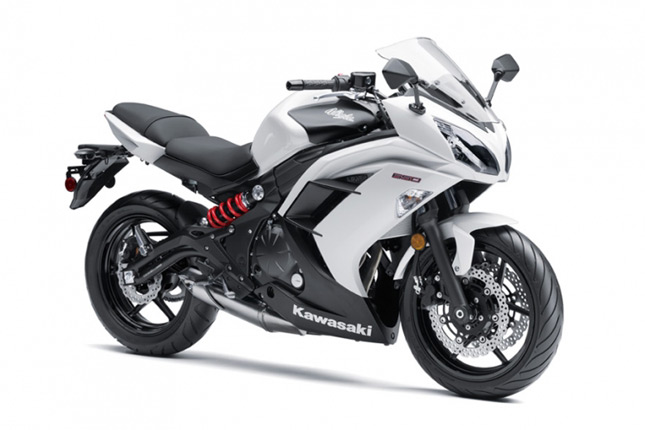 2. Kawasaki Ninja 650
A brand used as a successful touring machine in India, a bike which has it's own identity among the hardcore bikers- Kawasaki Ninja 650 a middleweight sportbike. The bike comes with a 650cc 2-cylinder unit which is capable of producing 72Ps of max. power and 64Nm of max. torque at relatively lower Rpm range of 8500 and 7000. The sticker price for the Ninja 650 is 4,99,638 INR Ex-showroom, Delhi.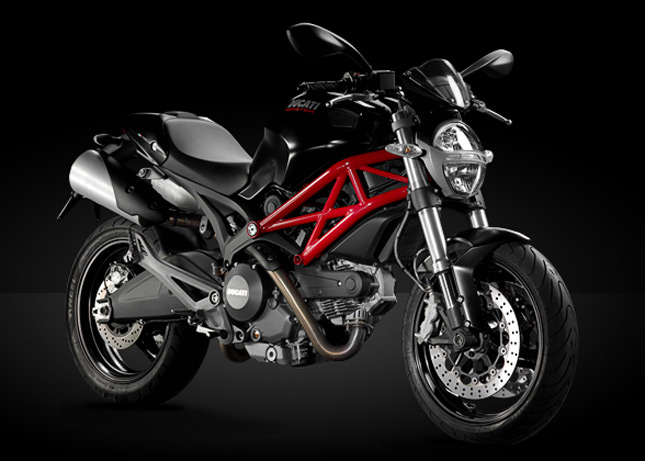 3. Ducati Monster 795
The most affordable Ducati naked bike on sale right now, The Ducati Monster 795 is equipped with 803cc L-twin motor which boasts the power of 87Ps at 8250 Rpm and 78nm of torque at 6250 Rpm. The Italian beauty comes with a price tag of 7,08,477 INR Ex-showroom, Delhi.
To our surprise, Honda was neither comparing the CBR 650F with Benelli TNT 600i nor with Kawasaki Ninja Z800, both are having inline-4 cylinder engines and the pricing is been apart by more than Rs 2.0 lacs. In fact Honda compares the upcoming CBR 650F with the twin cylinder Ninja 650 which is priced at Rs 4,99,638 (Ex-showroom, Delhi) and with Triumph Street Triple 675 which is available at Rs 7,65,000 (Ex-showroom, Delhi).
Coming to the point of our curiosity- is Honda going to price the CBR 650F somewhere in between these bikes? if not, then what is the point to compare a 4-cylinder engine bike with bike bearing a twin pod?
By:
Mohit Bhardwaj