Honda has won back to back MotoGp seasons in 2012, 2013 and 2014 with the RC 213-V, with their ever phenomenal V4 engine, which has been their trademark in Grand Prix Racing. These wins have sparked the flame in Honda purists who say, that the Epic Honda dominance is back again!
Today we're going to travel back in time to re-visit the good old 2 stroke era. The most powerful in the 500cc class, the evergreen and the most unforgiving bike in Grand Prix racing- The Honda NSR 500.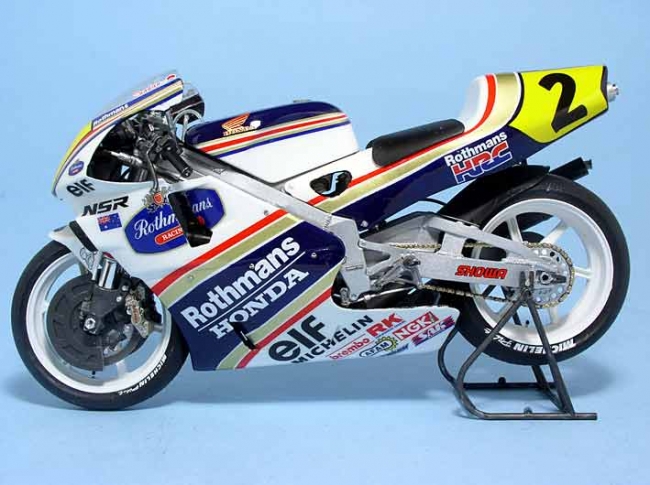 The Honda NSR 500 is a Premier class racing bike, introduced back in 1984 as a successor to the successful Honda NS500 which had a V3 heart and won the 1983 world championship with Freddie Spencer on board. This Motorcycle Ran the circuits for Honda for over 18 years, It's dominance halted only by the change in regulations promoting the use of 4 stroke engines and banning the use of 2 stroke bikes.
The NSR 500 had a 500cc V4 engine, producing a Gigantic 200 horsepower in race trim. The cylinder banks are separated with an unusual 112 degree bank (from 1987), wide enough to incorporate FOUR 36mm Keihin Carburetors in it.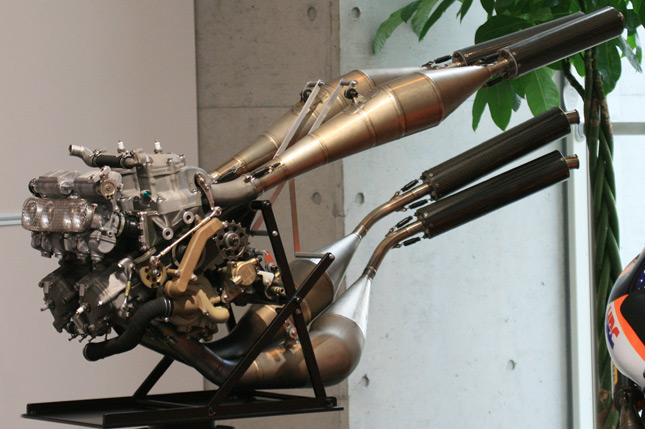 Honda's Precision made chassis and the raw power of the engine made the NSR500 the most dominant GP bike ever. Honda won a total of TEN world championships with the bike. Six in a row from 1994-1999, out of which five were won by The Great Australian racer Mick Doohan. Mick is the only Racer to win five world championships in a row in the 2 stroke era and the second highest GP title holder, only to be surpassed By Valentino Rossi in 2009 on board the Yamaha YZR-M1.
The Dominant NSR is replaced by the RC 211-V four stroke bike, which had a 990cc V5 and won two world championships (2002 and 2003) with Valentino Rossi on board.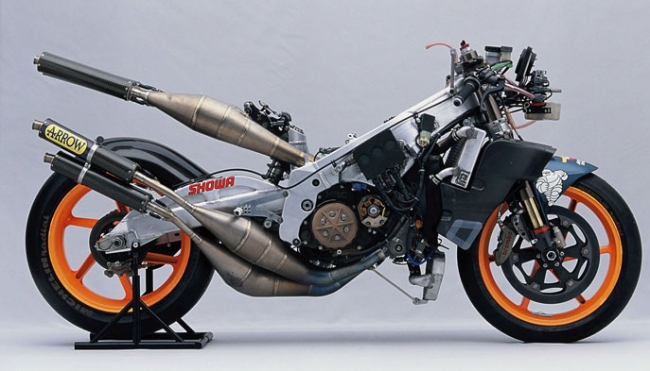 Technical Specifications:
Make: Honda
Cubic capacity: 499cc
Engine configuration: 112 degree V4, (with cross-plane technology from 1992)
Power output: >180 HP @ 12,000 RPM
Chassis Type: Aluminium twin spar frame, (changes from season to season)
Weight: 115 kg (the minimum weight as per FIM regulations)
Top speed: 200 mph/ 320 km/h
By:
Suraj