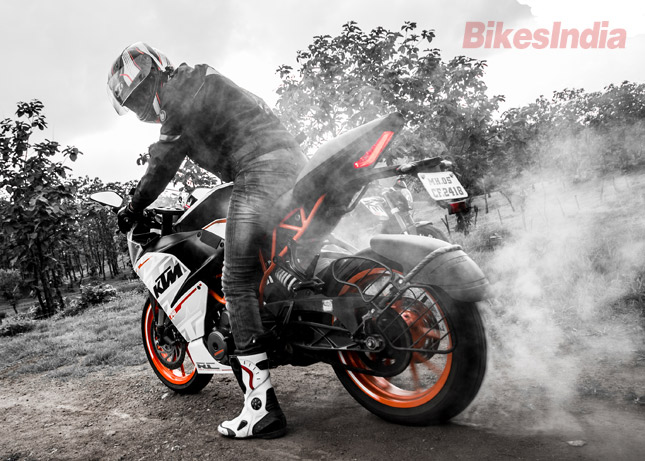 KTM is offering one of the best tyres for their 390cc motorcycles (Metzeler). The tyres just leech to the tarmac and helps you a lot while attacking corners, letting you lean even more, at the same time inspiring the confidence to do even more. As there is always a flip side of every coin, there is one negative about the stock tyres come with Duke 390 and Ktm RC390. And that negative point is that the tyre just wears off before you can even realize it did. The next thing you will be doing, is to go to your nearest KTM dealership (as presently it's retailed in KTM showrooms only), it's there after hearing the price of the tyres you realise that the tyres cost you a bomb, which is like nearly 10% of the bike's overall cost.
So let's face it, not everyone can keep going for the same tyre every time and also these tyres are simply not necessary for our daily use, though they are the best one can get if they are a track racer. We get in touch with some of the KTM 390 owners who have used other tyres than the stock ones and made a short list of which is the tyre you should be going for, based on the terrain you ride, your usage, etc. Read on to find out: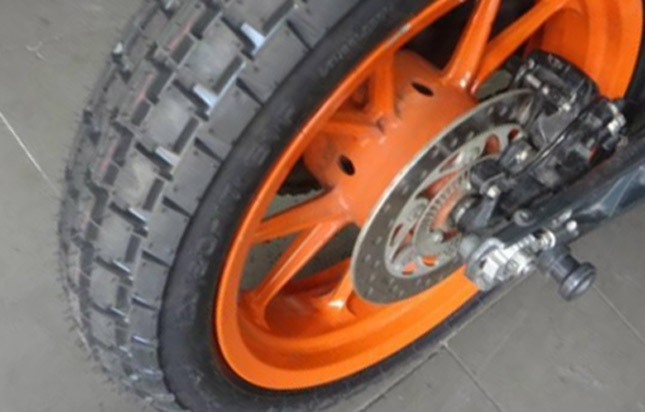 1. CEAT Vertigo 130/80:
Firstly, we definitely don't recommend this tyre if you are someone who love to cruise on the highways and/or also the one who wants to do hardcore cornering and DEFINITELY NOT for the speed freaks. This tyre is purely for those who go off-road where you will not be able to ride that fast and also places where the stock Metzeler loses it's grip. This tyre has a round profile and it should only be used to ride in places where you can't ride with your stock tyres.
This tyre should be specifically useful in places where you don't have good roads at all and all you have is just off road. For someone who is planning out a trip to Ladakh on his Duke 390, this will be one of the best tyres they can opt for as this tyre will be perfect for that rough terrain. The tyre doesn't wear out that easily, making it better resistant to puncture as well as long lasting. This is the cheapest tyre you can get for your 390s, costing you at just around Rs 2500 and also considering the fact that this tyre doesn't wear out even after doing burnouts continuously, this is the best tyre for you if you use it for bad roads/off roads.
PS:
These Tryes Should Be Used Only For Rough Terrain And Not For Daily Riding/Cruising.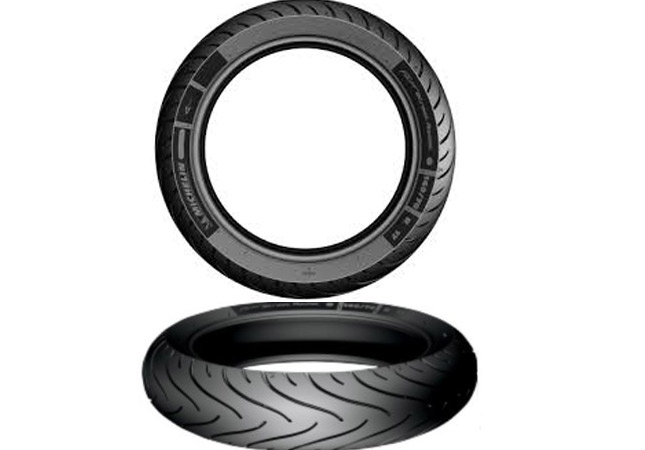 2. Michelin Pilot Street Radial 140/70:
We can say these are by far "the best all-round tyre" rated by many of the users. The tyre performs well in almost everything you throw at it. It helps you to corner well, the tyre performs much better in wet roads, gravels and doesn't give away that easily. The best part of this tyre is that it lasts longer than that of Metzeler while still providing very good grip. The tyre will cost you around Rs 6000 which is quite fine to go with. The tyre is best suited for those who are looking for an all-round tyre which can be used for your everyday riding and also for touring and not to forget, track riding too will be fun with this tyre.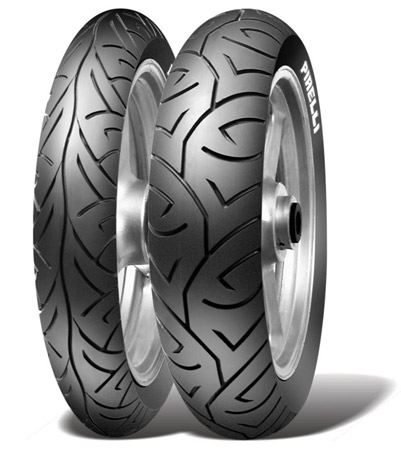 3. Pirelli Sport Demon 140/70:
This is again a soft compound tyre for Duke/RC390. The tyre is a bit softer than that of Michelin, which means it lasts lesser than that of the Michelin but at the same time offers excellent road grip. The cost of the Pirelli is pretty much similar to that of Michelin. Again, this is an all-round tyre just like that of Michelin Pilot Street Radial.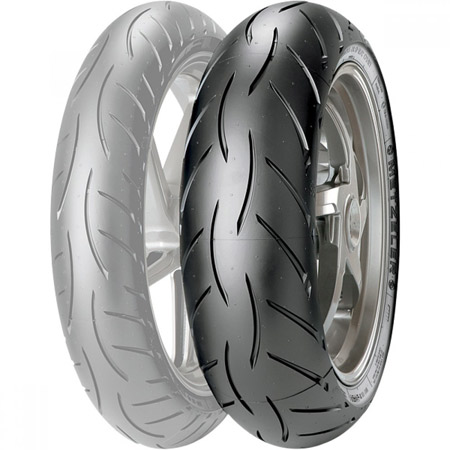 4. Metzeler Sportec M5 150/60:
Yes, this is indeed one of the tyres in our list. Even though this tyre costs a lot and wears out very quickly than other tyres, this is by far the best tyre you can get for your Duke/RC390. The tyres will cost you around Rs 9000 which makes it the costliest tyre in our list. This tyre is for those track junkies who don't tour much and all they want to do, is get their knee down. The tyre offers excellent grip on road and for those of you who are ready to shell out more money, there's nothing that's better than this tyre. Mind you, the tyre wears out much faster than you think and the grip starts to lose once you go off road.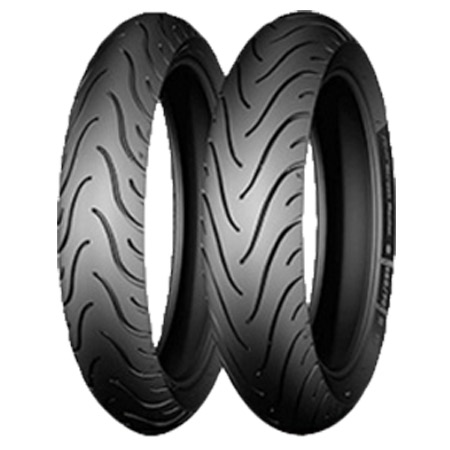 5. MRF Revz-C1:
Well this is the latest tyre offering from MRF, that has specially designed for KTM 390s. Not heard anyone using these tyres, but what we can access from this, is that the tyres are pretty cool and offer decent grip too, though can't match the Metzeler's grip. The tyre will surely have a longer life, we guess it'll be better than Michelin/Pirelli in terms of longevity and also it will be the cheapest tyre costing you around Rs 3600 which would make it ideal for normal riding/touring and also even having some fun in the twisties.
Our Verdict:
Let's keep it short. If you live in a place that has one of the worst roads, where you can't ride your bike fast and/or if you are planning to get Leh'd, the Ceat is the best tyre for you. The MRF Revz-C1 is a decent tyre considering it's the cheapest on-road tyre in this list and offers good performance. The Metzeler is for the track riders and for those who do not mind shelling out extra money for that excellent grip. The Pirelli and the Michelin are the best rated tyres in our list. So this sums up our list of rear tyre options for the Duke/RC390.
Stay tuned as we will be coming up with the front tyre options for the same shortly.
By:
Rakesh Gowda