The Reactions on
Bikers Vs Poser
generated a lot of positive as well as negative reactions. This made me question myself about why I did and what I did.
Freedom and the truth, they go hand hand in hand. At least that's what we were taught. Freedom to express what is right, freedom to let people know about the things they should, expressing opinion about it. Biking gives us the feeling of freedom. But what is that exactly?
Freedom is not just being able to ride wherever you want or being able to do what we want, where we want and when we want. Freedom is much more than that. Freedom is not being able to feel free to do things, it is about letting your thoughts and values roam free, to accept new things, better things. Freedom means freeing yourself from the stereotypic values the world had put upon us.
Biking world is same as achieving freedom. There's still a fundamental difference between achieving the sense of freedom and achieving the freedom itself. Since past century, bikers are seen by the world as people who revolutionize the world. They are supposed to have a different set of values and perspective to see things.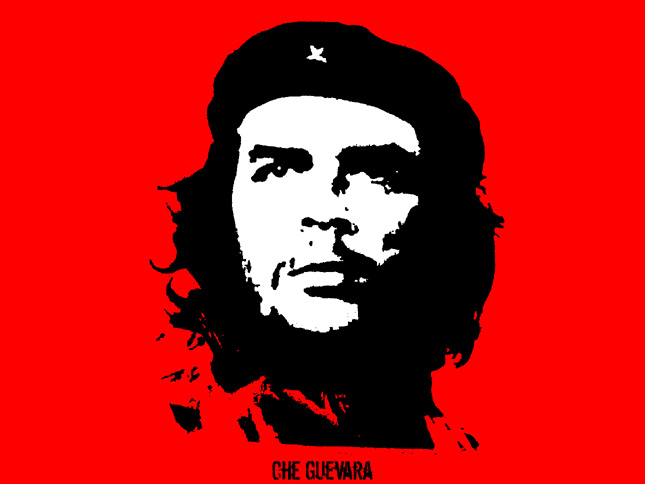 Biking is not only about brotherhood but it's also being free from the burdens of the world and making a change. Let's talk about Ernesto Che Guevara. I read about him few months back to know his views better. I am not a Guevara expert though. But yes! He was a biker first. And he realized the importance of freedom, only after he freed his thoughts from an orthodox. Aren't we the same? I can again say about some people. Them following Che Guevara because of the coolness factor it has and not because of what he did for the people, but I won't say it. I might offend someone. We think we are doing something different and achieving the freedom. But have we really achieved it?
Let's talk about the truth. Freedom and the Truth go hand in hand. Freedom gave power to the people to seek out the truth, to live their lives in a better way. When I started riding, it was mere a hobby and fascination. No riding hard, riding till my last breath and other similar philosophies.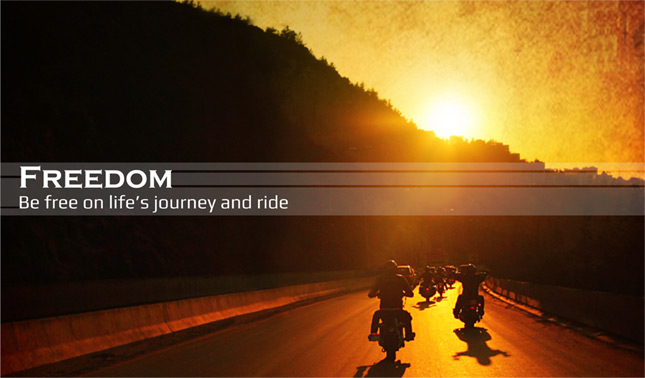 The more I rode the more it changed me from inside, and the way I see this world, it became a part of life. Standing firm against the bad things, the politics, the hypocrisy. It is not easy to live with the Morales in today's world. But few of us chose to do that anyway. The feeling of writing was a child of the freedom and a will to seek out the truth.
As human beings these are important things. But when I saw how everything world, it was full of lies everywhere. Lies for personal, political or financial benefit. The way of truth is never easy and you do lose a lot of things along the way. I was angry at the world for accepting the lies our society had told us. People being deceived by the entities people looked upon to find answers. Truth driven by financial profits and revenue generations.

So what happens when someone tries to tell the truth regardless of the price he might have to pay? I did not write that article to prove that I am the best biker in India, or I know a lot. No! It was the truth I had experienced in life and I wanted to share it to the world.
But as far as our country goes, Freedom of Speech is just a mirage. I could have stated all the nice things about the world and the article would have loved by everyone. When I started writing, I had decided that I will not be a fake person who write all the good things and massage people's ego just to be famous and get good views. In fact I am just a 22 year old guy. Writing what he felt. I poured my heart out in that article, got vulnerable to comments and judgmental stares. People were more interested in the source of truth than the truth itself, or that's what I observed.
We live in a country where 22 year old, even if talking truth will be called immature but the same community can force two children to marry in a young age with having no knowledge of the world at all. And what's with we getting offended about anything? Seriously? When I talk about certain entities. Everyone makes it about themselves, this does not work this way. Neither I attacked anyone personally nor I ever will. But people are just eager to react on something which is not meant for them in the first place. I was NOT generalizing, when you think I am talking wrong about you that probably means I was not talking about you at all.
I just wanted to put my honest experiences and what I have seen. I am not the greatest biker out there. 22 years of age is still not enough to know about everything. But does that mean I wasn't telling the truth? It's so easy to get offended and reacting over it than thinking it through and analyzing what exactly is written.
I am really disheartened. It makes me sentimental to see how things are being done in the country and the community I love. All I wanted to do was to tell the truth, but of course I was not generalizing everyone under one example. So those who got offended please don't. It was never about you, and to some people. I don't know what went wrong, but I never attacked on people personally as I say this again. I am grateful to the people who stood by me in dark times. I am a single child, no siblings. When I was in the hospital with a hand tied to my neck. That's when I learned what having a brother means.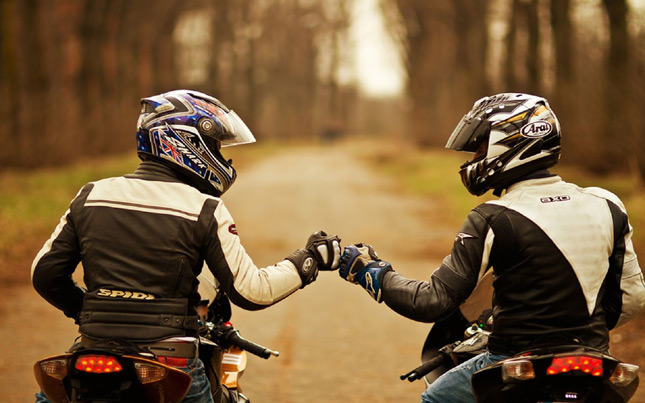 May be our country is not ready for the truth. People want to live in freedom where they are free to do nothing. And everything is controlled by the approval of the society. I thought I could make a difference and be truthful to the world and to myself. That ain't happening it seems. I don't know if I should talk the truth anymore. Everybody is seeking their version of the truth and maybe I should start writing good about everything.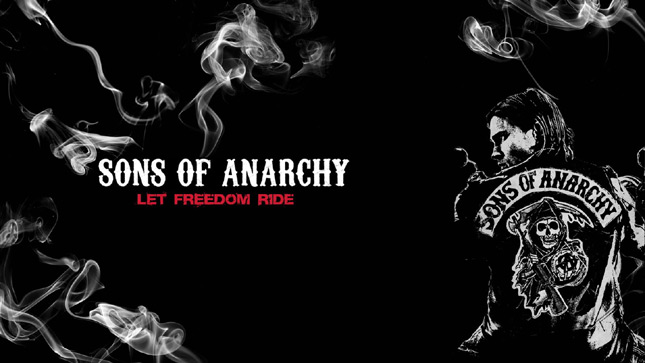 Talking about the freedom and the truth, truth can be horrible sometimes. Sometimes it can relate to the people and can offend the people it did not mean for. Anyway, hope you achieve the right kind of freedom on your loved bikes and make a difference in the world to improve ourselves as human beings and take our nation forward. With all the love to all my Biker Brothers.
LET FREEDOM RIDE!
By:
Rituraj Sambherao