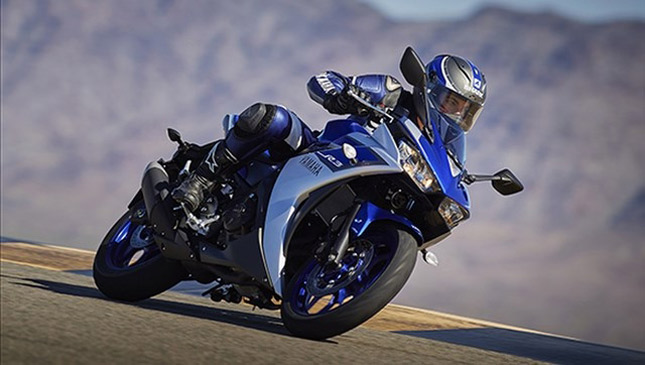 Finally Yamaha YZF R3 is launched to rival Kawasaki Ninja 300, so how does it compete against Ninja 300 with a price tag of Rs.3,25,000? we'll come to know that within a couple of months but KTM RC390 will always be there with its fierce looks and attractive price to disturb both of them. Though RC390 is not a direct rival to R3 and Ninja 300 but one cannot think of 300-400cc sportbikes segment without KTM RC390. For now lets see what Yamaha is giving you against your Rs.3,25,000 bucks.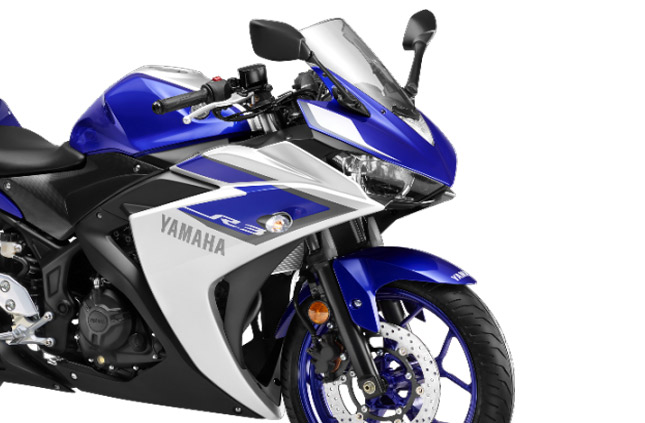 Design & Looks-
The Yamaha YZF-R3 is definitely a good looking motorcycle present in 300cc segment in India currently but some may find the headlights and front design a bit disappointing as Yamaha enthusiasts had a lot of expectations from Yamaha after Yamaha launched R15 in 2008 and it increased more in 2011 with the launch of R15 version 2. The looks of Yamaha R3 could have been better but we will not talk too much about looks as people have their own taste some may find RC390 more attractive than R3 and Ninja 300 while some may say Ninja 300 is a better looking motorcycle. All in all Yamaha R3 will attract a lot of attention on road due to its design and styling.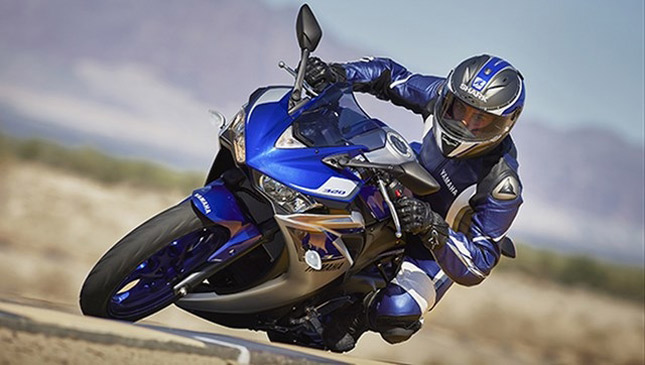 Engine & Performance-
The 321cc beast from Yamaha is powered by a parallel twin-cylinder engine with liquid cooling, DOHC and has 6 speed transmission which helps Yamaha R3 to achieve a power of 42 PS @10750 rpm and torque of 29.6Nm @9000rpm which is 3 PS and 2.6 Nm more than its rival Ninja 300. Yamaha uses R-series technology in YZF-R3 (this technology from Yamaha includes Forged Pistons, Carburized Con Rods, Direct-Drive Camshaft, Low-friction cylinders.etc). The Yamaha R3 weighs 169 kgs and has received light weight diamond frame instead of Delta box frame present in R15.
Something which disappointed us too much was the non presence of ABS although being priced at Rs 3.25 Lacs. Yamaha could have given ABS in such a performance machine at least as an option. Another thing that Yamaha has done to the YZF-R3 to be sold in India is, there will be "MRF" tubeless tyres instead of Michelin Pilot tyres which are featured on the YZF-R3 available in other parts of the world.
Though it produces 42 PS from its 321cc twin cylinder engine but still it is 1.5 PS lesser than the single cylinder KTM RC390. However, the difference in power will easily be compensated by the refinement and reliability of a parallel twin cylinder engine.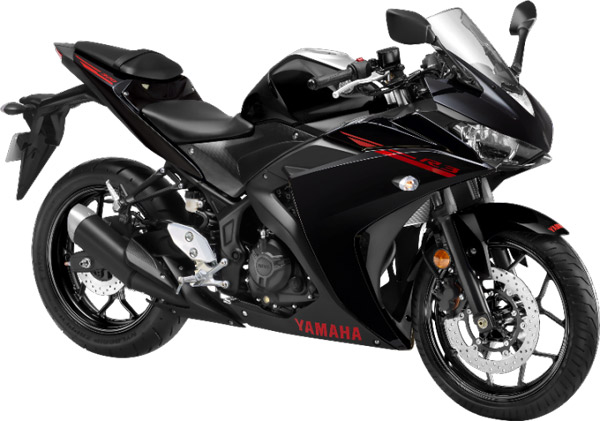 Price & Colours-
As the price is already mentioned above, it is 3,25,000 (Ex-Showroom, Delhi). The price looks good and appealing when compared to Ninja 300 but seems over priced when we compare it to the feature rich KTM RC390. Although, Yamaha has successfully priced the R3 in India below Ninja 300 but the presence of "Slipper Clutch" and Michelin tyres on Ninja 300 makes it even with YZF-R3 despite of its relatively lower performance figure.
Yamaha YZF-R3 is available in two colours - Race Blu & Midnight Black, the Rapid Red color might get added in near future.
So, what you think, will it give a tough time to its competitors? Please give your comments below.
By:
Shafqat