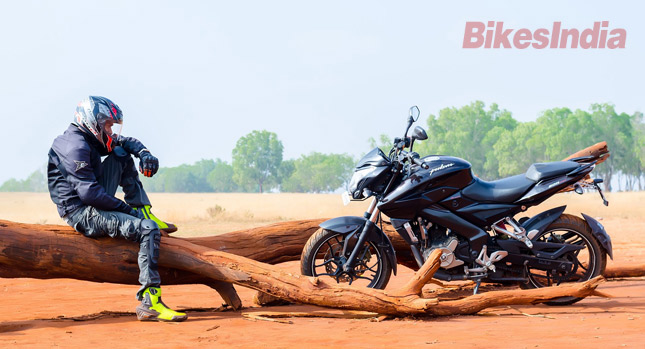 Hi all, I am Sunny from Bangalore. I own a Pulsar 200NS. My previous bike was Bajaj XCD 135 the magic machine that I called coz I use to get 75-80 mileage throughout 4 years. One day I had a crash and the silencer got a hit. The parts were totally unavailable. With some welding I continued using the bike.
Then one day I saw a newly launched KTM Duke. It caught my eye, something felt missing. And after few months or so another bike caught my eye and that was 200NS it had that magical touch that was missing on Duke 200. Now that magic touch was the masculine built and a damn sexy look and from Hamara Bajaj. And there was no long silencer. As I had issues with silencer earlier I preferred 200 NS. But I still had doubts so I waited for review. And after 1 complete year of its existence I decided its finally my time to buy it. Xbhp helped a lot in getting details of the monster. And I booked the bike and also exchanged my previous bike with Kalyani Bajaj. Very good sales team they got at Mekhri circle and with lot of confusion I finally booked the cherry black NS.
I took the bike on loan and they helped me throughout the process and with easy documentation. On 3rd Sept'2013 I got my bike delivered. It was a rainy day so it felt a little difficult to ride. But in next few days I was completely in sync with the NS. But always felt it is dying to go fast and I was not letting it to due to engine run in And the day I hit 999 on the Odo the first time I opened the throttle and it just went on and on till 140 kmph on speedo on a national highway with almost no traffic... That day I felt this monster can do more...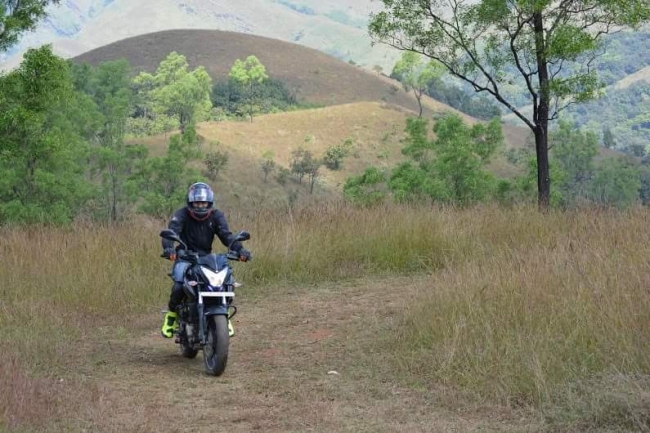 Now the review of the bike: It is the best street fighter in its class with close to 40-50 mileage depending on riding skills. The stock tyres on the bike are Eurogrips which is remarkably good for most Indian road conditions. It has a proper body balance and nothing aches as such during long rides. It is one unstoppable machine which can take up on any kind of roads and terrains.
The underbelly exhaust is a super cool add-on, on a rainy Bangalore day when roads are flooding and most of the bikes stalled and kept aside this just Vrooms around in water. I have personally done a ride on knee deep watery road. Due to the design washing the bike is very easy. But it gets dirty quiet quick. To keep it clean it is better to have the tyre huger on all times. It is good to have accessories with you like lubes and hex keys with you so that you can lube chain and do some minor adjustments.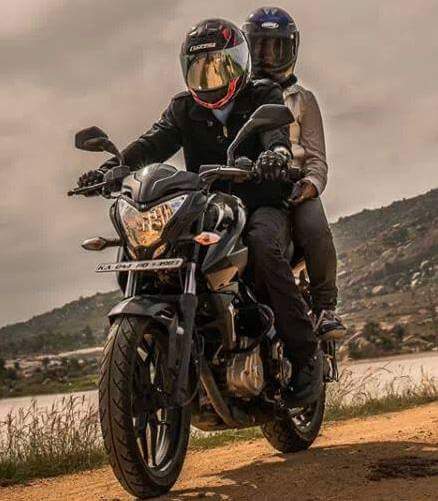 The bike has a very good touring capabilities. Smooth on corners and on empty roads where u can open throttle it is scarily fast... Since then I been touring on the bike with biking groups like Naked wolves, Xbhp, The Lycans and my own night riding group called Night Patrol. And most of time do solo also. With the radiator and coolant u need not stop the bike every 100 kms. Once I had done the first stop after 300kms. It never gets tired.. And its absolutely well In taking corners... Doing knee downs on this bike is a piece of cake and it looks stunningly beautiful while cornering. The max kms I've done on single day on this bike is 750 kms, it was not at all tiring or boring at all.
About service: Service charges are actually so less compared to most bikes of the same order. I use Motul 7100 since my first service it holds up to 6000 kms with 1.2 liters. It costs around 805 per liter. But the service engineers feel difficult to service as they have to strip down the whole bike to service completely as air filter oil filter and carburetor is under the tank. So they charge some extra labor charges but that's OK.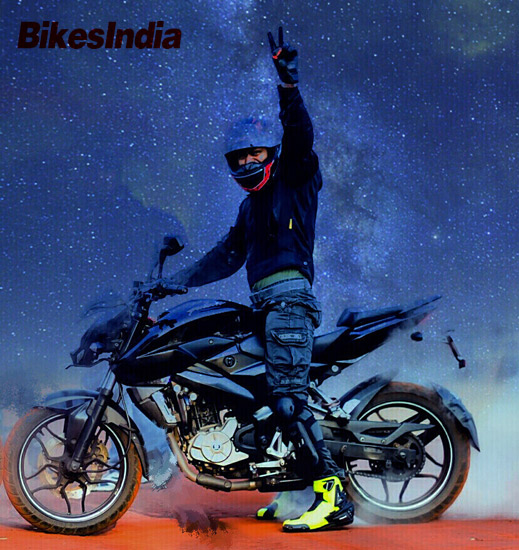 Safety: I wear an LS2 helmet version eyes. Spartan Icarus Jacket, fox knee guards, spartan phaeton gloves and Moto gear boots. I just love my bike, Its my bro coz its definitely male.
-
Sunny